Home appliances
An innovative planter and an air freshener powered by a solar panel
The air filtration is powered by an elastic thin-film solar panel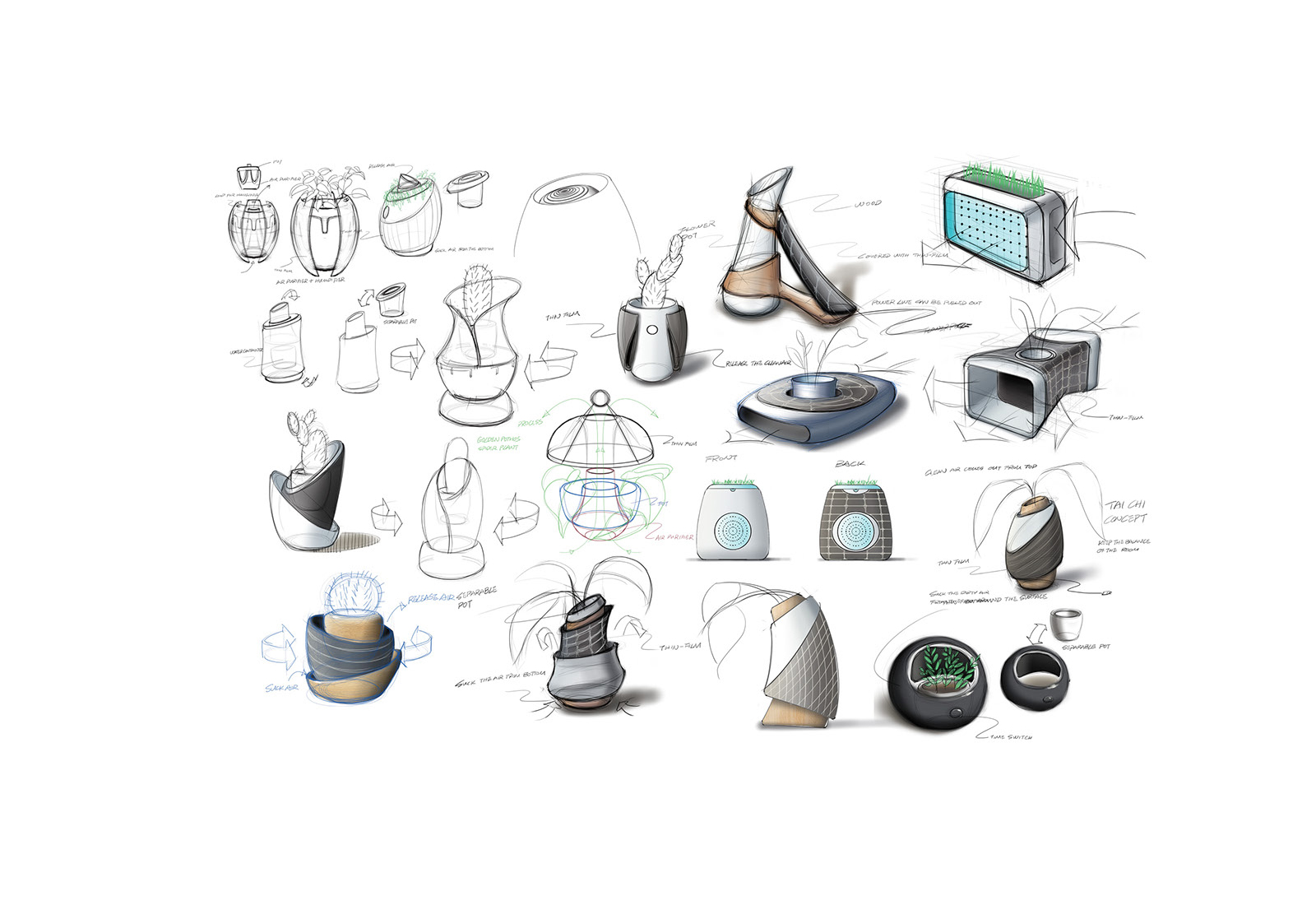 Sprout – designed by Raymond (Shiyu Guo) – is a planter and an air freshener that can improve the quality of air in your kids' rooms.
It can give children aged 6 to 9 years, an idea of how plants filter CO2 and produce clean air.
Just like real plants, it is powered by sunlight.
The "leaf" is made from intelligent elastic material and covered by a thin-film solar panel.
The light sensor is installed below the "leaf".
This planter is perfect for kids and the environment
The air is absorbed into Sprout from the middle hole of the "leaf", and the fresh air is released from the outlet to the plant which brings the fresh smell of the plant into the room.
The child can see the process of Sprout's opening "leaf", and they can understand Sprout is working when they see the plant is shaking because of the flow of fresh air.
The whole process of improving the quality of air is only powered by sunlight.
When darkness falls, the "leaf" will close itself and Sprout will become dormant, just like a plant, because it cannot get sunlight.
This way, kids can understand the basic function of the ecological process.
Sprout planter and air freshener is made of ABS, PVC, plywood and comes in white, green, black colors.
Sprout planter and air freshener comes from a Design opportunity
Thin-film solar panel needs sun light, as well as plant
Both of them work at daytime and dormant at night
This is how the designer found a way to combine the two elements together.
Plants do photosynthesis when it gets sunlight and this solution aims to enhance the process for home plants.
About the designer
Raymond (Shiyu Guo) lives in San Francisco now and  is originally from Shanghai, China.
He got an industrial design master's degree at the Academy of Art University and his focus is any form of industrial design.
It will include, but not limited to: product design, toy design, interactive design, play experience design.