Design
Amazon Prime Day 2021: The ultimate list of product design tools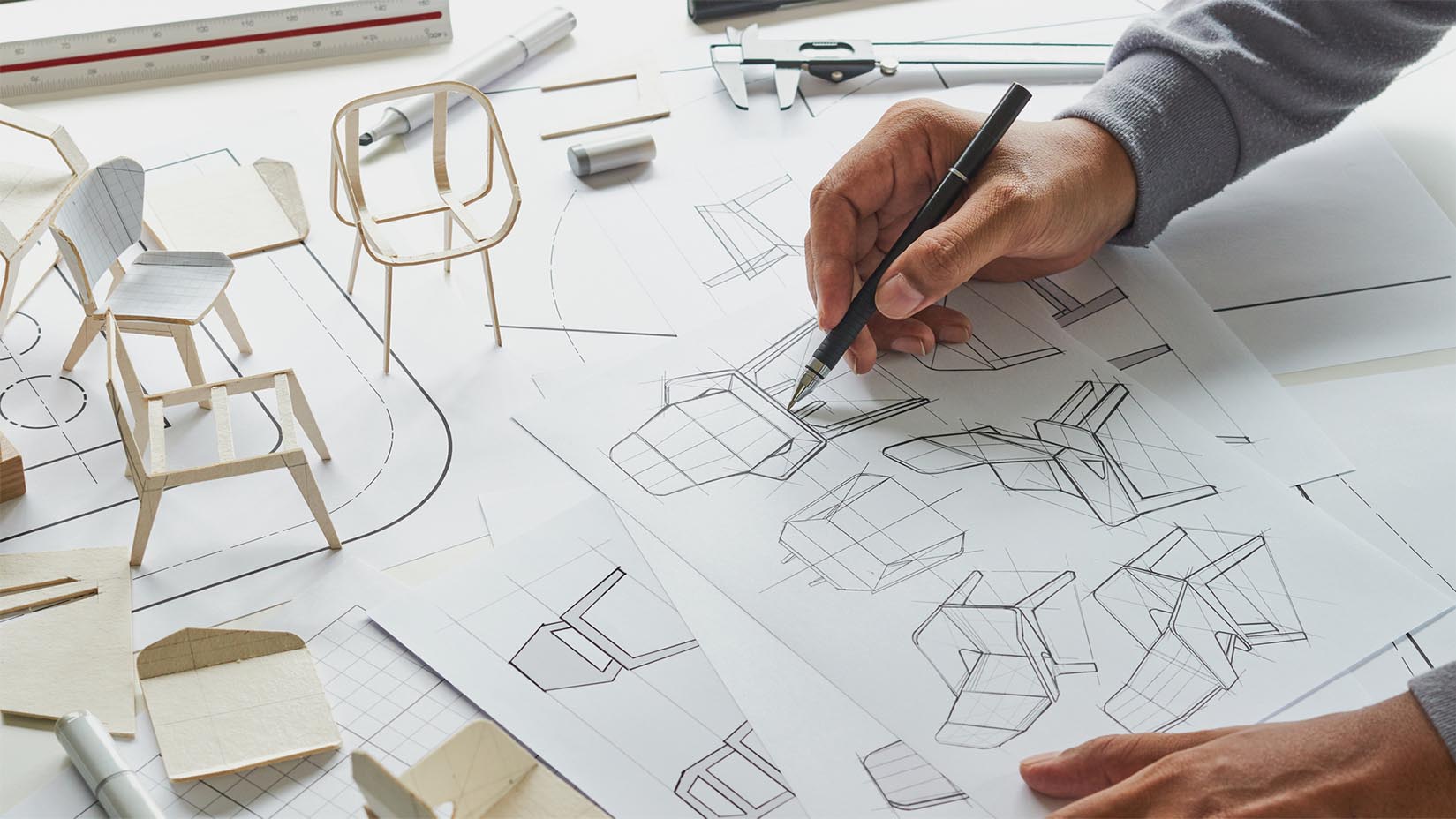 It's Amazon Prime Day 2021 which means it's the perfect time to get all the product design tools that every designer needs.
Scale models such as architectural models and prototypes are an excellent way for designers to see a three-dimensional representation and get a physical feel for how a design project should develop. Along with 3D renderings, they create another interrogative stage in the design process only this time it's tied to a tangible experience, highlighting flaws and opportunities for improvement.
Model-making and prototyping can be one of the trickiest parts of a designer's work, but with the right tools in your arsenal, it can also be one of the most satisfying. On the occasion of Amazon Prime Day and the slew of product design tools on sale during the event, we've compiled a sampling of the best Amazon Prime Day Deals of 2021 for designers wanting to master model-making and prototyping.
Dremel
What makes the Dremel multitool so perfect for modellers is the generally compact size and shape and the number of low-cost accessories and attachments that enable them to be used for a variety of modelling tasks. With a quick change of fitting, the tool can go from drilling to cutting to carving and engraving to sanding, grinding and polishing and even welding.
The versatile 7760 Lite with easy battery charging promises to be a great solution for small home improvement jobs and crafting projects, including 10 accessories to kick start projects right out of the box. Meanwhile, the Dremel 4300 packs a powerful 1.8 amp powered engine with a 3-Chuck system for working powerfully and efficiently with precision.
Hot Glue Gun
Most prototypes and models require parts to be fastened together and when nails, screws or bolts won't do the trick, a hot glue gun most likely will. These tools are easy to use and highly effective at forming strong adhesive seals that last on just about any type of material.
A glue gun today is as useful as it was in school except you'll need to select the right one for your needs and preferences. A versatile model like the Gorilla Dual Temp Mini is great for both high & low temperatures, which might be helpful for certain materials. If not, the cordless Ryobi P305 ONE+ features an ergonomic design that can be taken anywhere.
X-Acto Knife
Is there a tool more classic than the X-Acto Knife? This cutting tool has been used for years by designers and architects for making careful cuts and trims with confidence. Otherwise known as a utility knife, its' simple design mounts a blade on a pen-like aluminum body.
The X-Acto No 1 Precision Knife features the brand's sharpest and most durable blade but there are other models available like the OLFA 5019 SVR-2 9mm, which cuts through paper, cardboard, foam core, pink foam, and other materials with just as much ease.
Cork Back Metal Ruler
For model making and prototyping rulers are a must. The ability to measure accurately and precisely is important mostly because modelers are usually attempting to reproduce a miniature representation of an actual subject, which requires a tool for accurately scaling down measurements.
A ruler is great for this reason but it also makes a great guide for other tools like an X-Acto Knife. The corked back of the Breman Precision Metal Rulers offers the necessary non-slip grip or, for more precise measurements the Adoric model uses an accurate digital caliper.
Cutting Mat
Consider a cutting mat the third in a holy trinity, after utility knives and rulers. A cutting mat not only protects the surface you are cutting on but, just like a ruler, it provides measurement guidelines and references to ensure a clean and straight cut.
The Fiskars and WORKLION models are classics in that they are made from a self-healing PVC chosen because it absorbs small nicks or cuts and survives multiple uses. Both are marked with accurate measurements and various degree lines for creating triangle shapes easily.
Curious to know about design processes and manufacturing techniques? It's time to learn everything about Plastic Overmolding
Sandpaper
When things don't go as smoothly as planned, sandpaper is perfect for making polished prototypes and models. It's a good idea to have a selection of sandpaper in a variety of different grits, which is exactly what the 3M Aluminum Oxide Sandpaper set offers. For extra control over larger surfaces the Bates Sandpaper 36-Pack comes with a lightweight sanding block.
Needle Files
A file is a tool for removing fine amounts of material from a workpiece with its abrasive surface. With different cross sections such as flat, square, triangular, round and half-round, needle files are extremely useful for widening holes and shaping different materials where a particular profile is needed.
Kapoua's 6-Piece Metal File Set covers all bases and is made from carbon steel for durability. Meanwhile, the MINI Needle File Set by KALIM offers the same performance in a more compact set of tools.
Spray Guns
You might wish to retain the raw finish of the materials to create your prototype, or you will want to paint it in which case a spray gun is a necessity. From primer to top coat a spray gun like the Yattich 700W High Power HVLP Spray Gun achieves an even finish to manufactured articles. It also comes with 3 spray patterns and 5 differently-sized nozzles to suit various projects accordingly.
Sheetrock Joint Compound / Bondo
Fillers like Sheetrock Joint Compound or Bondo are mostly used for repairing small defects or walls, sealing and polishing clear coats and finishing other painted surfaces. This makes them perfect for treating models and prototypes too. They can be used to create a smooth surface by filling in any small gaps or unwanted profiles on a model before applying paint and finishing.
Find out about manufacturing processes, don't miss: What is Explosive Forming? Let us tell you…
Model-Making Materials
Last on our list of the best product design tools actually form the basis of all prototypes and models – materials. Model making materials should provide stability and support the objective to achieve precise measurements. On top of that, each material comes with its own set of characteristics…
Foams are easily shaped, chipboard provides a great canvas on which to attach other elements, balsa wood is lightweight and easy to cut, and acrylic is strong, but the material depends entirely on the use case.
You can make architectural and other prototype models from a variety of materials but it pays to think how your choice of materials enhances your model and its overall vision. Choose materials that capture what the final product will be like, whether that's its look, weight or feel, and craft them using the product design tools above.