Design
Reimagining the idea of a hanger with an artistic touch
Toscanini presents Angie Wall brilliantly designed by Giulio Iacchetti – an innovative wall hanging system for clothes and accessories.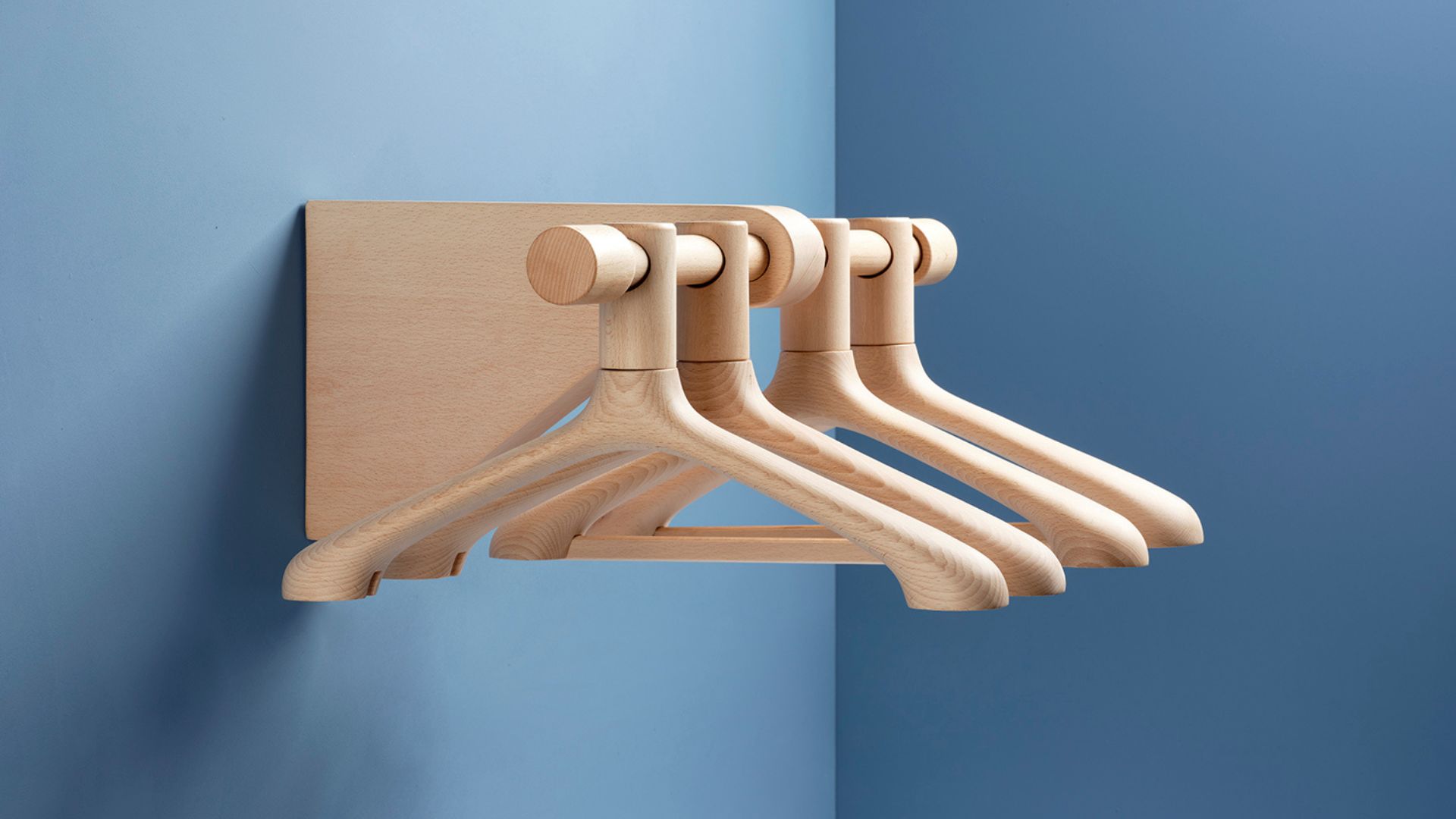 Italy-based Toscanini, a leading manufacturer of clothing and accessories hanging solutions presents 'Angie Wall' brilliantly designed by Giulio Iacchetti – an innovative wall system that gives an artistic touch to spaces.
"This was conceived by the creative genius of Iacchetti as a way to differently imagine the idea of a hanger – an object strongly rooted in our collective imagination, so formally resolved and so immediate in its simple function of use" says Toscanini.
A beautiful piece of furniture even when not utilized – its clean elegant lines and contemporary glamor combined with functionality, harmoniously adapts to any environment.
Skillfully crafted in warm beechwood with a minimalistic aesthetic, modularity and surprising magnetic hook – this extraordinary product is perfect for the common spaces of homes, offices as well as restaurants.
Lending a stunning graphic effect on the wall, it's seamlessly equipped with a hidden magnet that allows one to effortlessly detach the hanger from the hook.
A movement as simple as it is ingenious – the hook remains connected to the rod, making it highly practical and easy to use.
"We have carefully selected the highest quality magnets and tested them, in order to guarantee a resistant support for your clothes" Toscanini adds.