Architecture
How Antony Gibbon is pushing the boundaries of architectural design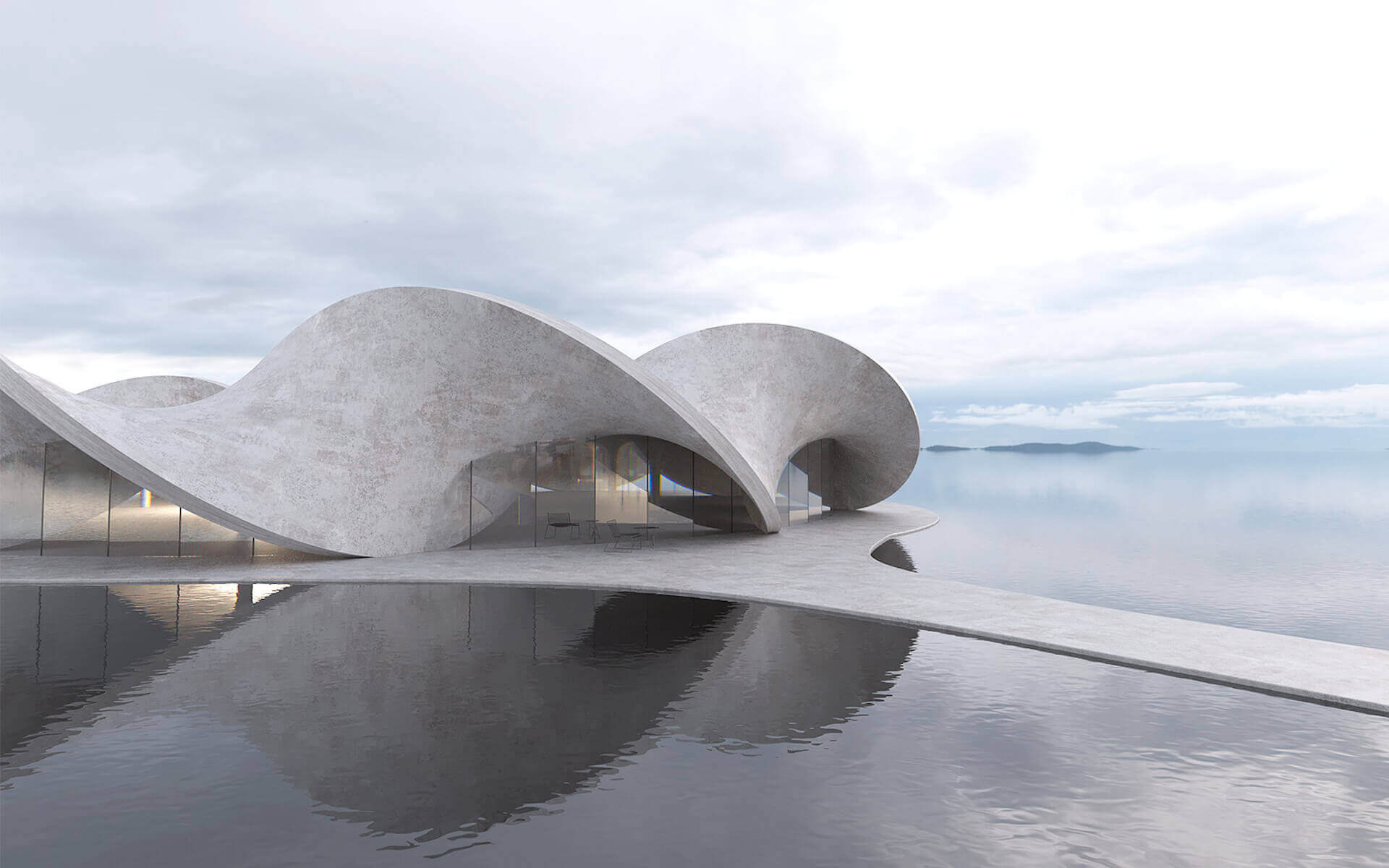 Antony Gibbon, founder of his namesake design studio, is creating unique and contemporary designs that embrace nature and push design boundaries through his architectural structures.
You can't help but be in awe whenever you see Antony Gibbon's work.
With nature and the environment being the major force behind his work, Antony embraces his surroundings and creates with it beautiful structures that are not only modern but also futuristic.
He uses sustainable materials arranged in simple and geometrical shapes to bring his astonishing visions to life, challenging what we thought we knew about architecture. His ability to innovate while marrying nature, individuality and function is truly what makes his work one of a kind.
Who is Antony Gibbon? How did the journey for Antony Gibbon Designs begin?
Antony Gibbon: "I grew up just outside Liverpool, England.
My company was launched 10 years ago when commissioned to create hand drawing visualization for a treehouse project in Sussex, UK.
Whilst creating the visuals I started to conceptualize alternative approaches to treehouse design in sketchbooks studying biomimicry and organic forms found in nature."
Antony Gibbon: "The response from the public of a particular design called The Roost pushed me onto exploring this area of architecture in more detail. This was the beginning of the journey of my company, branching out to other areas of architecture further down the line but still keeping the natural environments as the main focus of the developments."
You use nature's form as a source of inspiration, what other fields and inputs, outside and inside the design world, provide you inspiration?
Antony Gibbon: "Geometry, patterns and sequences is a big part of my inspiration as well as nature and its forms. Travel has one of the biggest influences, I have been fortunate to explore many countries seeing how other cultures live, how they build and what styles and techniques are used!"
Which are the main values, core concepts or style inclinations that, above all, will always represent Antony Gibbon Designs and yourself?
Antony Gibbon: "To create buildings that work with the natural surroundings. Using sustainable materials and technologies wherever possible is a must. Also to bring people back to nature, work with it and around it as opposed to removing it and starting again!
Biophilia is a key value to how we live and we have disconnected from our natural environments more and more over time. Bringing us back to this is my main drive with the majority of my work"
The Vessel is one of the new additions to your investigatory and exploratory work. Can you tell us how the idea was born, the inspiration behind it and the execution of the project?
Antony Gibbon: "The Vessel came subconsciously from a memory I had a while ago of looking at clam shells and imagining them architecturally, how the light can enter the building in the gap between these two halves of the shell.
The shapes I reinterpreted allow for a more practical approach to the structure and its form. Due to its bold shape I believed its use as a structure was limited and a working environment, research centre would be best suited.
Hempcrete was the material for the main structure."