Architecture
Azaz Architects is making its mark in the architecture world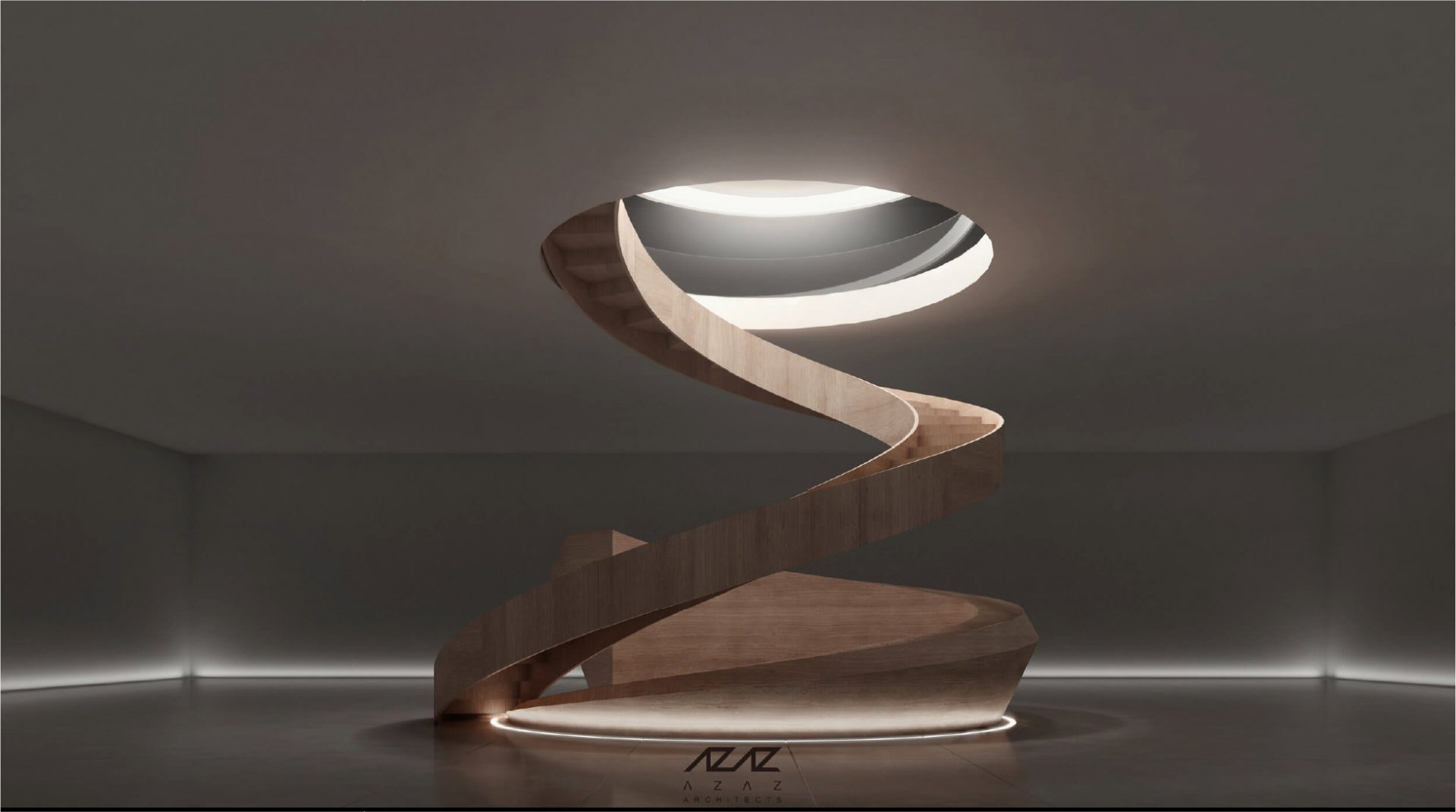 Founded by Shahad Alazzaz in 2017, Azaz Architects is approaching architecture with a new and unique philosophy.
Born in Riyadh, Saudi Arabia, Shahad Alazzaz founded Azaz Architects as a new venture and a continuation of her passion for design. It is through her passion and philosophy towards design that she gathered a talented team and transformed Azaz Architects into the multiple international award-winning architecture firm that it is today.
With offices in Riyadh and Madrid, Azaz Architects provides design services to a wide range of clients and creates projects that are illustrative yet innovative. Their impeccable attention to detail and strong commitment to providing sustainable solutions has provided them with a diverse portfolio of projects that range from residential to commercial architecture.
Through their philosophy and approach to architecture, Azaz Architects has grown to become one of the most highly reputable firms in Saudi Arabia.
Who is Shahad Alazzaz? How did your journey begin?
Shahad Alazzaz: "Shahad Alazzaz (06.Nov.89), Saudi architect and founder of Azaz Architects an architectural firm based in Riyadh, Saudi Arabia.
I have started my early career (upon the successful completion of my undergraduate studies in architecture from Manchester, UK) in one of Spain's largest Architectural firms called Rafael De La-Hoz. I have spent over 6 years living in Madrid where I also did my Master's Degree at IE Business School.
It was a very rich experience where I had gained a lot of knowledge not only in the design aspect but also in the managerial role of leading a team which has boosted my self-confidence in coming back to my home country and starting my own architectural practice."
Why Azaz Architects? Why focus on interior design and architecture?
Shahad Alazzaz: "Azaz Architects is my comfort zone. It is where I manage to create a vision that I truly believe in. I have always had a passion for design, but one would certainly have limits when working for others or under the direction of a supervisor.
Starting your own firm certainly increases the amount of responsibility you have to deliver successful results and this is always a reminder at the back of my head. Improving the quality of life and human pleasure is the ultimate objective."
Which are the main values, core concepts or style inclinations that, above all, will always represent Azaz Architects?
Shahad Alazzaz: "Architecture always belongs to its concept. It is our role to create a deeper concept that goes beyond the tangible. A building could change someone's life, create humor and build hopes. This is what we focus on when a project starts.
However, there is always a certain aesthetic that I find myself inclined to heritage. Most of our projects employ the use of minimal masses with ornamented facades and arches. I like the tension that results from a mix of classical and modern architecture."
Azaz Architects was founded in 2017 and has already received international acknowledgment for its practice. When and how did your work start getting recognition?
Shahad Alazzaz: "Our first prize was granted by the International Property Awards for two categories, Single Residential Projects, and Mixed-Use Buildings. This recognition was definitely a great milestone for us. Not only because of the importance of such an award but also because we had been awarded these two prizes at a relatively early start of the firm which sets the bar high for our performance in the future. We have been focused on delivering design at its best. The story we tell in each project is key to our success."
You've collaborated with international clients to create amazing projects. Is there a process you follow common to every project you do?
Shahad Alazzaz: "The narrative we create for each project is very unique. We deal with architecture as a form of literature: every single writing is deemed to have artistic or intellectual value. We understand the brief, analyze the client's needs then design. We always ensure to look back at the product with a beautiful eye."
There is no limit to the scope of projects you work on, what are the biggest challenges you encounter and how do you overcome them?
Shahad Alazzaz: "Challenges differ depending on the scale of the project. There are always constraints that you would encounter such as site limitations, budget, and lack of resources.
Small projects could have more complex challenges than huge ones. But this is part of the journey. Nothing feels more enjoyable than solving the dilemma of reality with the beauty of fiction."
Which designers/architects are you inspired or influenced by? What other fields and inputs, inside and outside of the design world, provide you inspiration?
Shahad Alazzaz: "I appreciate many artists, designers and architects, but probably the ones that influence my work the most are the ones that I enjoy both their thought process and final outcome: artist Carlos Cruz Diez, fashion designer Kim Min-Ju and architect Ricardo Bofill."
What are the challenges or goals for Azaz Architects in the near future?
Shahad Alazzaz: "A few current opportunities are laid on the table for Azaz Architects. We continue to develop residential projects which I consider very important projects as they become very personal and architecture here needs to translate itself from technical drawings to a living experience.
A mixed-use development with a master plan is also currently in the concept stage which is one of the largest projects of the firm. We also are working on some iconic furniture pieces with renowned brands that would be revealed as part of their new collections."
If you are curious to see and actual realization of a project by Azaz Architects don't miss the Deco Temple in Riyadh, Saudi Arabia.