Lighting design
Revolutionizing the light bulb with BEEM
BEEM is reshaping the way we see light bulbs through innovative combinations of pure form and the latest LED technology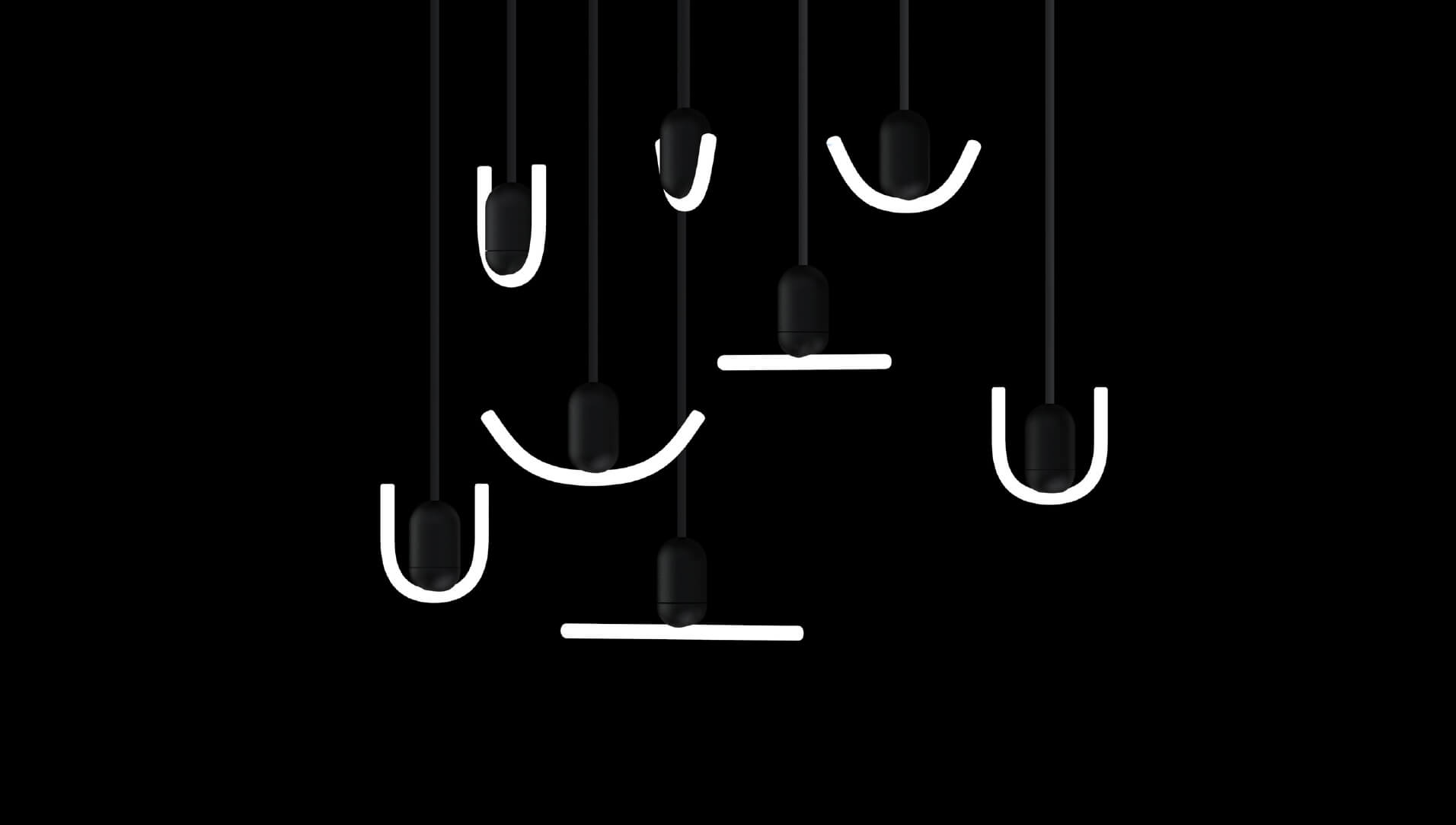 If we look up at the ceiling above us, chances are there is a centuries-old design swinging from a cord, a light bulb. This little, yet powerful product has been hanging around for more than 150 years, yet between its invention and the present day, the design of the light bulb as we know it has hardly changed. The same shapes have dominated this field and the market for decades, but with all the advancements in technology, isn't it time for a change? BEEM is the answer.
This is the question that Samuel Wilkinson, award-winning product and industrial designer, and LED-lighting specialist Chris Stimson and Bujar Shkodra, founders of the lighting company well-lit, asked themselves when they decided to disrupt the light bulb world, join forces and found BEEM.
BEEM breaks the mold of poor-quality, overpriced LED bulbs that overflow the market and offers contemporary light bulb designs that are bold, graphic and playful. All their products are handmade from the highest-quality components, manufactured to maximize sustainability and engineered for true longevity.
With BEEM on thing is clear, we will never look up at the ceiling the same way again. 
Who are Samuel Wilkinson, Chris Stimson, and Bujar Shkodra? How did your journey in design begin?
Samuel Wilkinson:
"The idea for BEEM started after a casual meeting with Chris and Bujar in a coffee shop in Shoreditch (cliche I know but it actually did!) during the summer of 2017. They were in London and asked if I had time to meet to show me some new LED technology that was coming through. We quickly found common ground about the exciting possibilities to do something very new.
Originally our initial discussions were about designing a new bulb for their existing brand but after the first presentation, we realized there were 5-6 strong ideas that each could easily be launched straight away. It made sense to create a standalone brand as clearly there was huge potential for an ongoing partnership so that was the start of BEEM."
Why BEEM? Why focus on lighting design?
Samuel Wilkinson:
"The main idea for BEEM was to provide an alternative to a saturated market of retro industrial styled bulbs, to offer a design aesthetic that looks towards the future rather than the past.
The name is related to both beam, a line of light that shines from a bright object, and beaming, used to describe a wide and happy smile.
Essentially we want to create a positive contemporary lighting brand that centers around making innovative light bulbs with an accompanying ecosystem of complementary fixtures that can work in a lot of different environments."
BEEM is the world's first brand to indulge in the advances of flexible LED filament technology. How did this happen? How did it impact the company?
Samuel Wilkinson:
"Chris and Bujar had already established a good relationship with the best manufacturer of flexible filament in the world so when I got involved it was easier to challenge the norm and try to innovate. Having a willing supplier is half the battle to make challenging ideas become reality.
At first, we were constantly in hacking mode, smashing and deconstructing light bulbs and then mocking up new prototypes with the aid of a 3d printer and soldering iron. The hardest part of the process generally turned out to be much better. The outcome appears simple but getting the right combination of form, construction getting the components up to the right quality for production.
Then pushing the supplier to make products in a different way than they are used to. We had to design the products and the production line to get towards our target cost.
There are moments when you are pushed to compromise a design but if you can stay true to the original intended design the product and price were not very easy."
BEEM's first collection of LED Lamps is unlike anything we've seen in the market, how did the idea of the collection come to be? What was the manufacturing process behind it?
Samuel Wilkinson:
"The intent was really to make differentiating products that challenged the current conventions of the bulbs while still attractive and sustainable.
We realised that nearly all bulbs went downwards and appeared to flow out from the bulb holder. Our reaction was to then do the opposite, make forms that go upward, and that visually separate rather than flow from the holder.
Light becomes a sculpture in the air so by designing the bulb holder to complement the bulb rather than become an ugly extension was important. The idea was to either hide it with the bulb as with CURLI or make it a key part of the design's visual balance, as with SMILE."
Thinking of the many talented and ambitious design students out there, what is the most important piece of advice for fresh graduates in the field?
Samuel Wilkinson:
"Passion and hard work can get you anywhere you want to be but you must also have patience. Learning to accept a NO as luck and timing can be equally important as creative skills so not all things will work out the first time. Another important piece of advice is to become your own critic so you can learn and improve."
What is the next step for BEEM?
Samuel Wilkinson:
"BEEM has had a great start over the last couple of years so the aim is to continue on this journey and grow steadily. Making sure not to run before walking.
We launched a number of new chandeliers at the start of the year that complement our existing bulbs so we are getting those finalised for full production. Also, we introduced brass variants of our fixtures as well as other accessories, like a hood for the table lamp, which have gone down well. The aim is to build up all the accessories and options alongside the bulbs to have a complete offer.
On top of this, we have a few new bulb designs in the pipeline as well as a rechargeable product which is exciting."
[ Read also Paint The Sun On Your Walls With The Halo One ]