Black Shell House by Altun Architecture and Design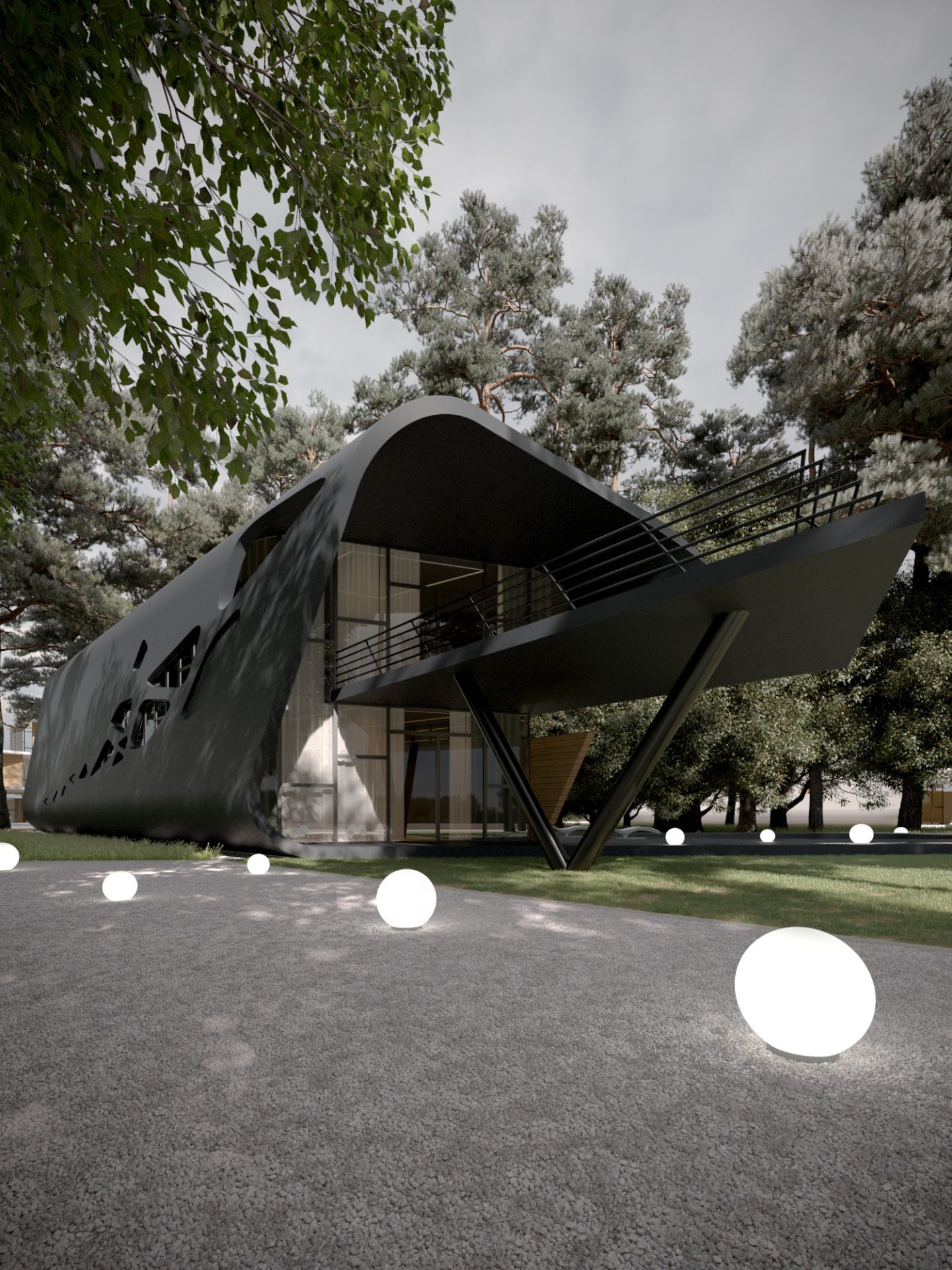 The 'Black Shell House' project of Altun Architecture and Design, with its total construction area of ​​1000 m2, has been completely isolated from the city and it was a housing project in the style of many modern sculptures, aiming to include nature in a spatial structure.
Design
A large shell-shaped building was found in the middle of the forest, and the building was wrapped with a shell-shaped covering using concrete and was designed with the living standards of a family without breaking the modern line.
The villa, which has 600 m2 usage, has 3 floors and has 6 rooms, 2 living rooms, and 4 bathrooms.
The natural landscape surrounding the building and the outdoor swimming pool at the outside has a quiet living space where the busy work tempo can relieve tiredness and stress.
In addition, the project has a smart home system which is adapted to the complex, which allows the users to use the scenarios prepared according to their lifestyles with the lighting, curtain control, underfloor heating, sound system, and air conditioning.