The world's biggest names in business and design arrived in Hong Kong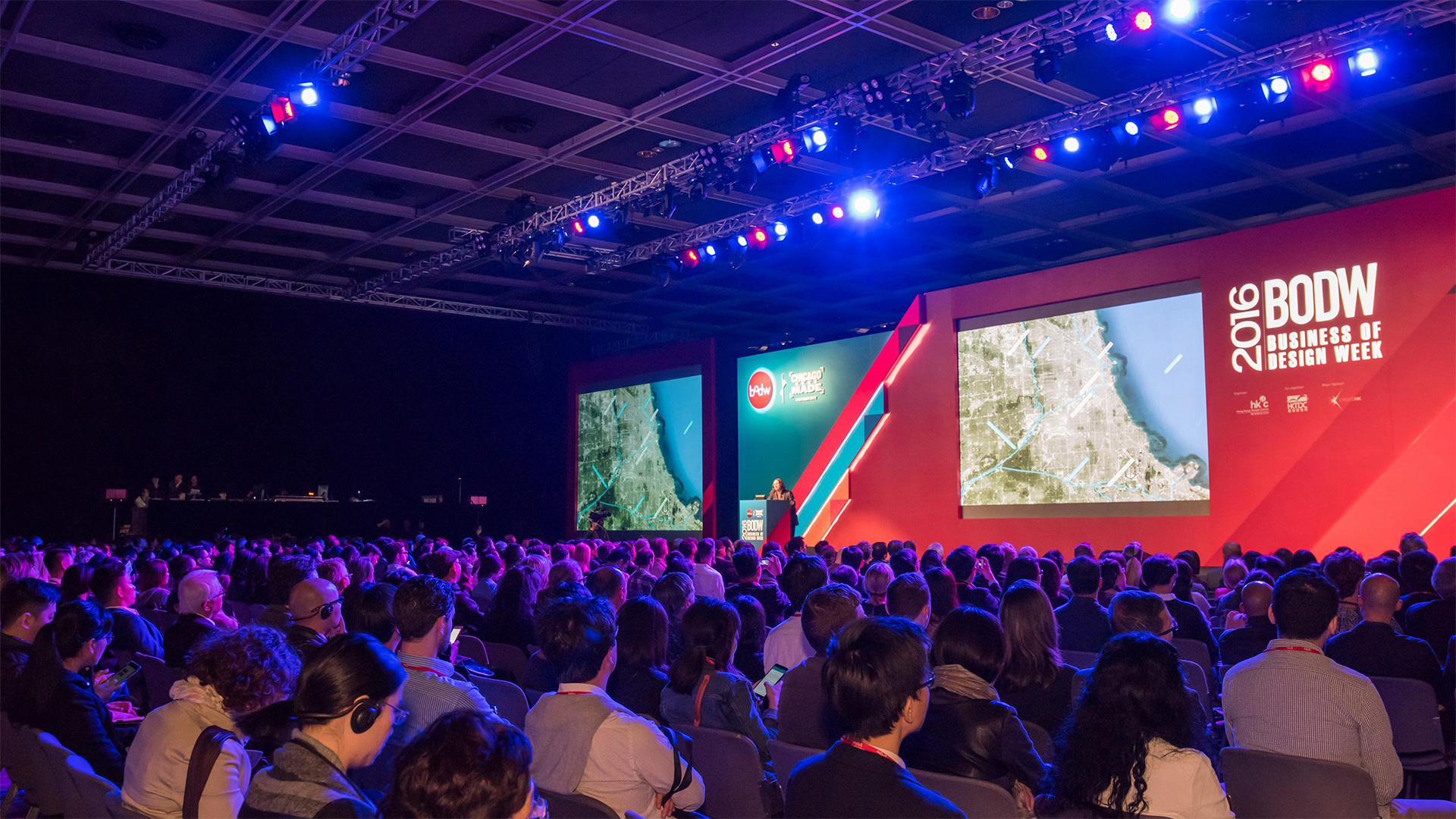 Hong Kong will welcome the world's leading masters for this year's edition of Asia's leading event on design, innovation and brands.
In these days, from 4-9 December, Business of Design Week (BODW) & Hong Kong celebrate design, innovation and brands.
BODW 2017 brought to Hong Kong some of the world's most celebrated designers, thinkers and brand leaders across a number of fields, with a particular focus on masters of architecture, and continue its legacy as a platform for interaction with the global design community and world-renowned design masters.
The broad scope of programmes this year will include insightful new sessions on Heritage & Design capturing family entrepreneurship and traditions, and Cultivating a Future Mindset – Creative Leadership and a masterclass by iconic architect and designer Michele De Lucchi, each representing BODW's legacy of celebrating design thinking and fostering good design.
These three new sessions add to an existing list that covers themes relating to Brands & Innovation, Communication & Design, Product & Design, Design for Asia, Space & Design, and Culture & The City.
International masters across design, architecture, culture and the city
Consolidating its position as a leading global design event, BODW this year welcomes to Hong Kong a number of the greatest architectural masters of our generation.
The line-up includes:
Massimiliano and Doriana Fuksas (Studio Fuksas), whose innovative, thought-provoking designs have transformed landscapes from Strasbourg to Shenzhen.
Joining them for the plenary sessions will be Professor Jacques Herzog (Herzog & de Meuron), a Pritzker Prize-winning architectural master whose designs can be seen the world over, including Beijing's National Stadium (2008) and Hong Kong's upcoming M+.
BODW's impressive roster of speakers also includes leading Japanese architect Sou Fujimoto (Sou Fujimoto Architects Inc.), who in 2013 became the youngest architect to accept the invitation to design the annual summer pavilion for the Serpentine Gallery in London
Marco Balich (Balich Worldwide Shows), whose incredible vision has led to his successful career as a leading Executive Producer of Olympic ceremonies among other major events
Oscar Farinetti (Eataly), Creator and Founder of the global chain dedicated to showcasing the best Italian products, and who has just opened FICO Eataly World in Bologna, the world's first food theme park.
Leading local design talent
Several leading Hong Kong creatives will also be active participants of BODW 2017, sharing insights with a global audience.
Leading the local scene is internationally award-winning architect Rocco Yim (Rocco Design Architects), a key speaker at Plenary III: Culture & The City I.
Other prominent figures featured at BODW 2017 include:
Duncan Pescod, GBS, JP (CEO, West Kowloon Cultural District Authority), whose impressive CV includes 32 years of service with the Hong Kong Government and is now overseeing the development of Asia's next great international arts and culture hub
Aric Chen (Lead Curator for Design and Architecture, M+)
Vincent Lim & Elaine Lu (Co-founders of Lim & Lu, an award-winning, interdisciplinary design practice)
Gianluca Cinquepalmi (SCAD), Associate Chair of the School of Communication Arts and Professor of Advertising, Branding and Graphic Design at Hong Kong's leading international arts school.
New session: Heritage & Design
Making its debut at BODW 2017, a new session on Heritage & Design expands the event's critical examination of a broad spectrum of the creative and business industries.
The session will be anchored by a string of leading creative minds whose works built on family or cultural legacy, including:
master luthier Lapo Vettori (Paolo Vettori Daughter & Sons), a third-generation luthier and the youngest member of the Commission of Professional Italian Violin Makers
Giulio Vinaccia (Giulio Vinaccia & Associates), a prolific product designer for leading Italian brands and a globally recognised expert in social design who now works full-time for UNIDO and other UN agencies
Also in the Heritage & Design session will be Jacopo Foggini (Galleria Jacopo Foggini), an artist who, while working for his family business, discovered the versatile nature of methacrylate and invented a machine to melt it and hand-mould it into luminous, large-scale artworks and, more recently, products.
The session will also feature fascinating insight into the creative legacy of China from iconic musician and independent producer Zhu Zheqin/Dadawa, an avant-garde musical pioneer and founder of social enterprise KANJIAN Creation, which promotes contemporary design inspired by the wisdom of traditional Chinese crafts.
Speakers in this session will discuss the power of design to transform traditional business models, and seek to inspire Hong Kong, with a rich legacy of businesses that have been passed down through generations, to apply design thinking to revitalise and continue to grow their own enterprises.
The future of design
Emerging and established creative innovators will also feature across a number of sessions throughout BODW 2017.
Highlight speakers include:
Daan Roosegaarde (Studio Roosegaarde, The Netherlands), an artist and innovator whose environmentally minded public work explores the relationship between people, technology and space using light projection
Edoardo Tresoldi, an emerging Italian artist who plays with the transparency of mesh and other industrial materials to create large-scale sculptures
Mario Cucinella (Mario Cucinella Architects), whose designs pay particular attention to sustainable development, the energy and environmental impact of buildings.
About BoDW
BODW is a multi-disciplinary event which serves as a valuable platform for professionals across industry and sector to network, exchange ideas and explore business collaborations, through programme highlights including the BODW summit, a gala dinner, networking events and concurrent events, as well as a fascinating roster of satellite events taking place throughout Hong Kong to ensure that the creative spirit is felt citywide.
BODW is an accredited event celebrating the 20th Anniversary of the Establishment of the Hong Kong Special Administrative Region.
A number of ticket packages are available now. More information about this year's programme and details for ticket purchase can be found at bodw.com.