Want to experience Venice like a local? Casa Flora is what you need!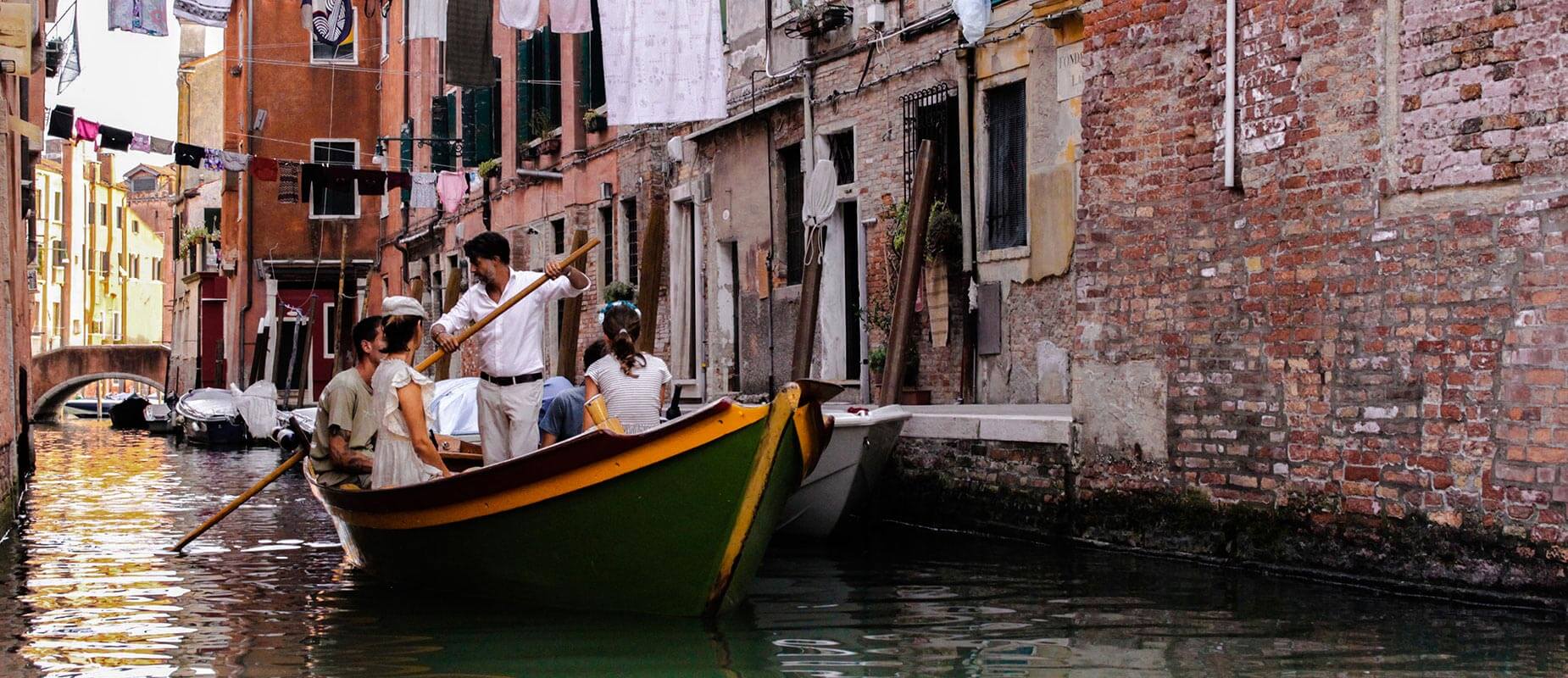 A large house in the heart of Venice; a space that is open, unique, to inhabit, work and socialize in, a home to experience the most beautiful city in the world.
Casa Flora is about a Vision
Casa Flora is an Italian-design apartment, completely custom made that welcomes travelers with the comforts of a boutique hotel but at the same time, the freedom of a private home.
The project reflects the vision of two people from different worlds coming together: hotelier Gioele Romanelli and creative director Diego Paccagnella.
Romanelli, born and raised in Venice, is the heir of a hotel that has been in his family for three generations, and Paccagnella is a global entrepreneur and the founder of Design-Apart, a platform that connects artisanal furniture companies from Italy producing bespoke pieces with clients in New York City.
The final outcome is a place that didn't exist before in the lagoon, one that challenges traditional hospitality models and uses design to foster sustainable tourism.
Design & Architecture
In Casa Flora, every piece of furniture is custom-made by Italian and local artisanal companies more than 20 were involved in this project–and the entire design layout repurposes Venice's imagery in contemporary forms.
The house is divided into two parts:
a flexible public space for social gatherings on one side
a private, more reserved on the other
The main entrance leads directly to the noble floor, which is also the social core of the house.
A sort of domestic "campo" that can be used for dinners prepared in the adjacent kitchen by local chefs, or for work related meetings. Large windows allow the lagoon's light to flood the space and three portals connect the different living environments, ensuring a fluid ensemble.
On the other side, the private bedrooms are designed to enhance privacy and people's well-being.
The characteristic colors of the lagoon, such as light pink, green, yellow and blue are the same used for this intimate part of the house. Tapestry is nuanced accordingly and side tables morph into original flower vases.
Each room includes a dedicated reading area and a SPA with hammam.
The wide restroom space is thought as a small private garden, a relaxing greenhouse, a seamless extension of the garden in front of Casa Flora.
The lavatories have two faucets: one functional and one filled with indoor plants allowing the house to breathe.
Greenhouse-like fixtures are also used for the dividing walls between the bedroom and the restroom.
Flora in Italian indicates the botanical world and natural design references are scattered throughout the whole project.
Typical Venetian materials have been wisely repurposed in contemporary forms by architect Matteo Ghidoni from Salottobuono and Laura Sari, interior designer at Reveria.
The lavatories are made of palladiana terrazzo tiles, a stone treatment technique usually used for flooring in the lagoon's houses.
The TM kitchen top repurposes a green stone that recalls the color of the city's canals but can also be spotted on facades of historic palazzi, churches and altars.
Fabrics are from Rubelli, a Venetian based company that exports Venetian textiles all over the world. Murano glasses are from Salviati and the dining room table and bedroom's doors are made of treated briar wood from Xilia, a local artisanal wood company.
Casa Flora is about People
The Romanelli family has been running the Hotel Flora, which is adjacent to Casa Flora, for more than 50 years.
The family mastered the hospitality craft since the 60s and is now up to Gioele to continue and innovate the family tradition.
In 2002, Gioele together with his wife Heiby realized that contemporary hotels should provide an experience more than just a "beautiful bedroom with restroom."
With this in mind, he opened the Novecento, a small boutique hotel, ethnic-chic in style that offered to its visitors a more authentic and contemporary experience.
This successful experiment led the family with the support of Zoe, Gioele's sister and Francesca Brasolin, a consultant at Hotel Players, to explore a new concept of hospitality, one where visitors become an integral part of a living city.
The meeting with Paccagnella from Design-Apart was the ultimate and fundamental step before the Casa Flora adventure began.
In the summer of 2015 a group of six students from design school such as New York's Parson School of Design, Milan's Domus Academy and Venice's IUAV was invited to Venice for a design residence under the guidance of professors Matteo Ghidoni, Diego Paccagnella e Stefano Micelli.
During this period the design concept was born.
Venice needs to rethink its tourism system and hotels need to find ways to bring life to a contemporary city that despite mass tourism still exists.
Casa Flora is the place where visitors interact with that contemporary face of Venice made of hard working artisans, fabricators, designers, tailors, shoemakers, chefs, and artists and they do so by touching, living and experiencing custom-made environment designed and produced locally.
A feasibility study first, followed by an executive plan grounded Casa Flora from the design board to reality.
In the developing process, Casa Flora embraced also new meanings.
It became a space for local design companies to work together, for young designers to show their expertise and demonstrate their talents, for emerging chefs to propose traditional dishes in contemporary forms.
After two years of work Casa Flora finally, opens its door.
Connecting to the contemporary city
Welcome to Venice, the unexpected and surprisingly contemporary one!
Even before the launch of Casa Flora, Gioele and Heiby Romanelli always strived to share the contemporary Venice they know and love with their guests and visitors.
They started Inside Venice, an online guide that tells the stories of people and special places that represent the bustling, contemporary city of the water.
In the same spirit Casa Flora's offer personal services and itineraries.
Guests can take a boat tour at night and appreciate the city's silence or can learn local dishes directly from the city's chefs. Or arrange meetings with Venetians artisans such as tailors and shoemakers.
Ultimately, Casa Flora allows guests to feel less like visitors and more like contemporary Venetians for a few days.
Casa Flora is also a Concept Store
Everything that is on display at Casa Flora can be purchased online.
Casa Flora proposes a selection of special design pieces crafted by the best Venetians and regional artisans who worked on this project in order to support the best local fabricators and make them accessible to travelers, in a contemporary fashion.