Circulum is an eye-catcher shelf with a high practical value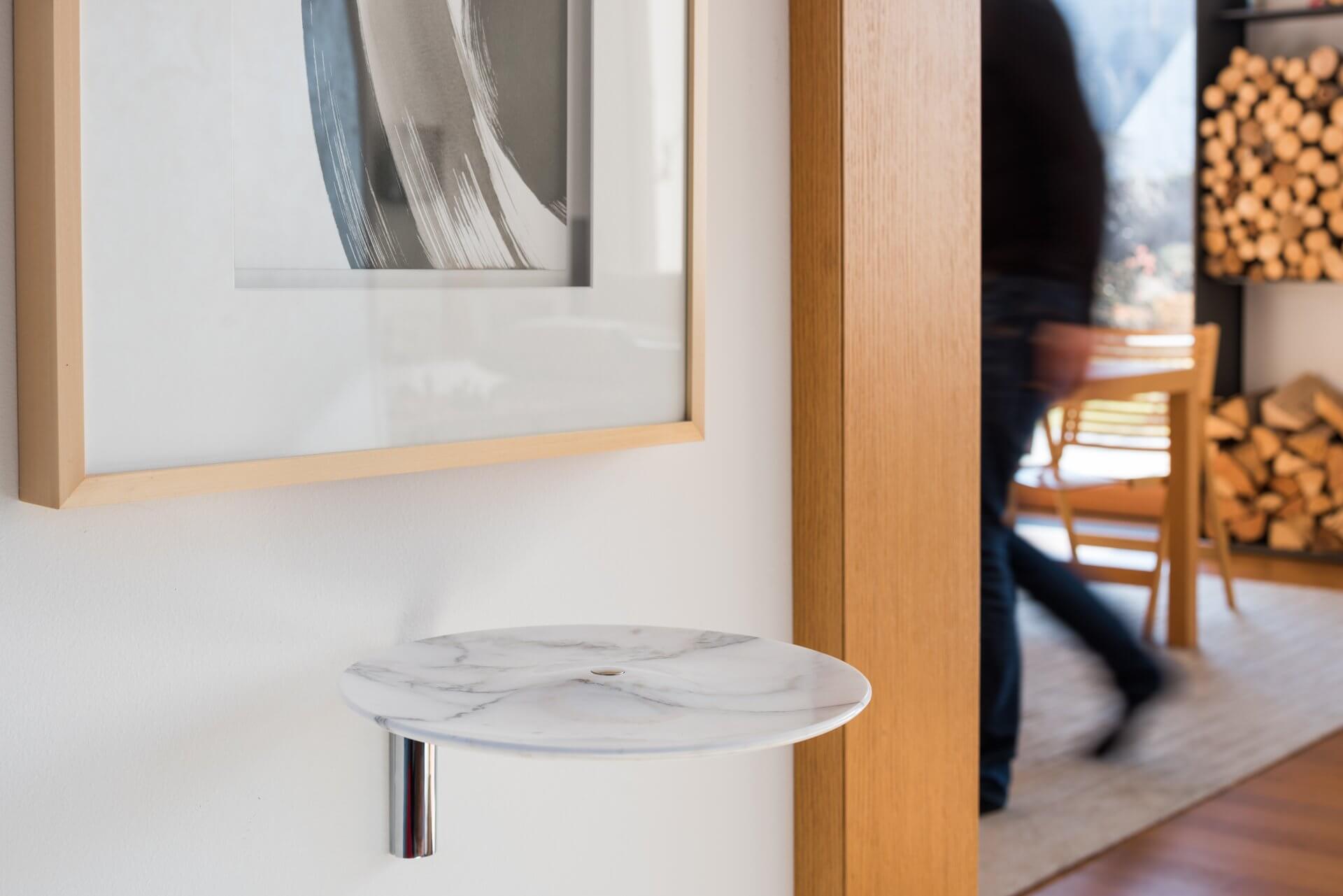 The combinations are many, but start with one, then go forth and enjoy.
Circulum, like life itself, takes us round in curious circles as we cycle through the day, through our life routines, desires and everything in between.
The entire Circulum family – by the Slovenian company PIKKA – is designed to serve and delight, to love and to leave.
The combinations are many, but start with one, then go forth and enjoy.
PIKKA is the Slovenian brand, brainchild and production line of RAKETA architects Katjuša Kranjc Kuhar and Rok Kuhar.
Their extensive experience creating beautifully functional objects and spaces comes through in everything they do – bringing beauty and utility to the environments we inhabit and the things we both admire and desire.
The first performer in the PIKKA brand series is Familia Circulum, a place for the essentials carved out of seductive materiality, a space that simply radiates functional elegance and sublime utility.
With its almost sculptural appearance, the Circulum shelf will be an eye-catcher in any living environment. It also stands out for its high practical value.
Circulum won a Red Dot Award 2017.
Familia Circulum
It's the essentials we remember, that are most important and the ones we also tend to misplace.
Which is why we include, embrace things that impose some order on the essentials.
Keys, wallets, glasses are typical, but it's entirely up to you. One man's essential is another woman's frivolity.
Circulum Wave
Marvellous materiality, discrete landscapes that appear as you approach, disappear as you depart; grains and veins, locally sourced and crafted, naturally.
Due to the nature of the materials each piece exhibits its own unique set of compelling attributes.
Circulum Ring
Softer landings, sleek and sumptuous surfaces, bounded by simple, patterned bands as fine as they are functional.
Circulum Bowl
What goes in, stays in; there's beauty in abundance and a wild abandon in the purely practical.