Seven (7) facts about Clerkenwell Design Week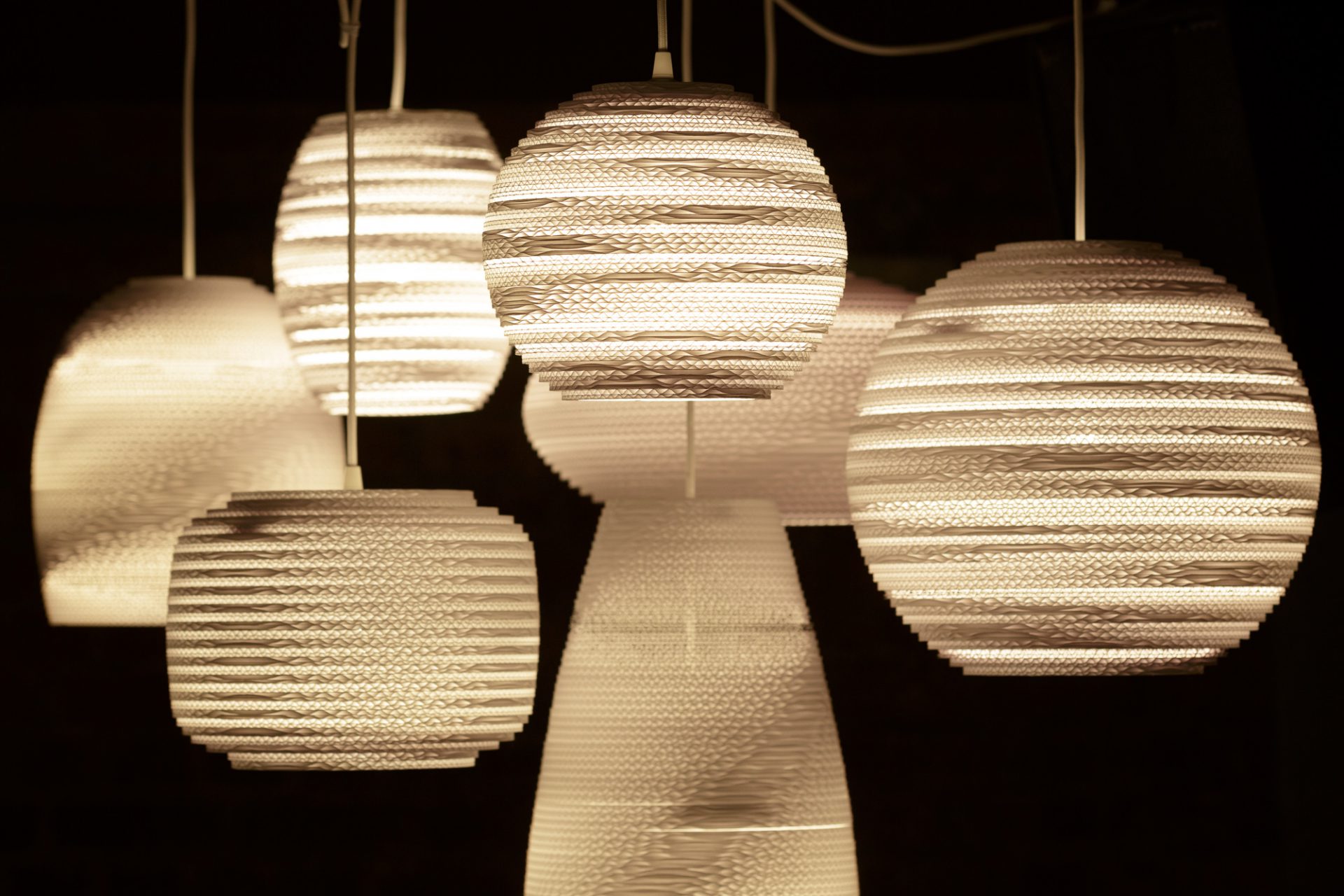 The 8th edition of Clerkenwell Design Week (CDW) will take place on 23-25th May 2017.
As the annual focus for London's leading design district – Clerkenwell Design Week, the festival has been modelled to reflect the unique nature of this vibrant and creative London hub.
Following the success of last year's event which introduced a new layout to over 34,000 visitors, 2017 will again play host to hundreds of design-led exhibitions, showroom presentations, talks and installations.
Activities will run over 3-days with unique exhibitions spanning north to south from Spa Fields down to Farringdon.
A New Visual Identity
Clerkenwell Design Week has taken a bold new direction for the festival's 2017 creative campaign.
The new visual identity aims to bring to life the excitement behind one of the UK's key design calendar moments reflected in its ranking as the no. 1 UK design event on Dezeen's 2016 Hot List.
Showrooms @ Clerkenwell
Integral to the festival are the local resident design showrooms, many of whom partner with CDW, providing a world-class foundation to the festival, through an array of stimulating topic-led events including talks, workshops, installations and product launches.
Over 90 participating companies commit to CDW, including high-end furniture, lighting, kitchen and bathroom brands alongside specialist manufacturers.
Exhibitions @ Clerkenwell Design Week
Hosting design brands without a permanent presence in Clerkenwell, CDW's exhibitions are hosted in distinctive spaces around the area linked by a route running through the centre of EC1.
There are seven exhibitions, each with a different curatorial focus, ranging from cutting edge international design, to emerging talent, luxury interiors and the best of British design.
CDW Presents
Each year, Clerkenwell Design Week presents new design projects and street spectacles, commissioned especially for the festival to sit within high profile spaces across the district.
Working with some of the key pioneers in design, engineering and manufacture, these projects aim to activate the local streets whilst pushing the boundaries of design concepts, process and material capabilities.
Fringe
As well as hosting an abundance of furniture and interiors showrooms, Clerkenwell is also home to a variety of other creative practices including architects, branding agencies and craft studios.
In celebration of Clerkenwell Design Week, a selection of 25 of these local practices throw open their doors to the festival's visitors and host workshops, displays, talks and installations.
In addition, 25 local restaurants and bars will participate in the festival with special menus and offers for CDW visitors.
Seven (7) exhibition venues from North to South:
1- Design Fields
Situated at the northern most point of the festival, Design Fields will host a busy hub, showcase live events and product exhibitions showcasing leading furniture, lighting and product design from around the world, 4 representing the best of contemporary international design.
2- Platform
Hosted at The House of Detention, Platform showcases of some of the world's most exciting up-and-coming design talent in the infamous subterranean remand prison.
3- Project
Set in the Garden of St James within the beautiful grounds of Clerkenwell's parish church, Project brings together a leading selection of contract furniture, lighting and surface brands from around the globe.
4- British Collection
Now in it's second year, British Collection will be located in the barrel roofed Crypt of St James's Church. Some of the UK's most exciting home grown talent will showcase their latest furniture, lighting and product designs within this unique space.
5- Detail
Detail can be found underneath the Garden & Crypt of the Order of St John. Detail reflects principles of fine craftsmanship and high glamour, showcasing the best and most prestigious names in the luxury interiors world.
6- Additions
Additions is dedicated to small design pieces and interior accessories. The show, which for 2017 will move to a street-market style pavilion within St John's Square, is a festival hotspot for interior designers and retail buyers.
7- Icon House of Culture
Within the former cold-store turned world famous nightclub's impressive brick vaults, the infamous Fabric will again host Icon House of Culture, this year featuring a careful selection of top international lighting and design brands with the show's first stand-alone lighting show.
Seven (7) facts about Clerkenwell Design Week
(1)
Clerkenwell is one of the most important design hubs in the world, home to more creative businesses and architects per square mile than anywhere else on the planet
(2)
In the last two decades, Clerkenwell's unique variety of buildings has been transformed into studios, showrooms and workshops, attracting architectural, design and creative practices
(3)
Part of the Borough of Islington, Clerkenwell is a dynamic area, with a long tradition with creative industries
(4)
Stretching back to the Industrial Revolution, where craft workshops, printmakers, clockmakers, jewellers and over 90 showrooms thrived
(5)
Today traditional crafts such as printing and bookbinding still flourish, alongside contemporary designers, independent producers and international brands
(6)
Over 80 world-renowned design brands have their showrooms in the area including Arper, Bolon, Bulthaup, Poltrona Frau Group, USM and Vitra to name just a few
(7)
Clerkenwell houses more than 200 architectural practices, including BDP, Studio Egret, OMMX, Howarth Tompkins, Wilkinson Eyre, among many others
Clerkenwell is home to more creative businesses and architects per square mile than anywhere else on the planet, making it truly one of the most important design hubs in the world.
To celebrate this rich and diverse community, Clerkenwell Design Week has created a showcase of leading UK and international brands and companies presented in a series of showroom events, exhibitions and special installations that take place across the area.
Celebrating its 8th year in May 2017 (23-25) the award-winning* CDW has firmly established itself as the UK's leading independent design festival and annually attracts the international design community to this small area of London for three days of exciting events.
2016 saw…
Over 34,000 visitors attended the festival
In total, 65% of the visitors were architects and designers.
Participating showrooms: 90+
Fringe participants: 25
Exhibiting companies: 273
Countries represented [exhibitors]: 25
Countries represented [visitors]: 72
Clerkenwell Design Week is free to attend, but visitors will need to register at www.clerkenwelldesignweek.com