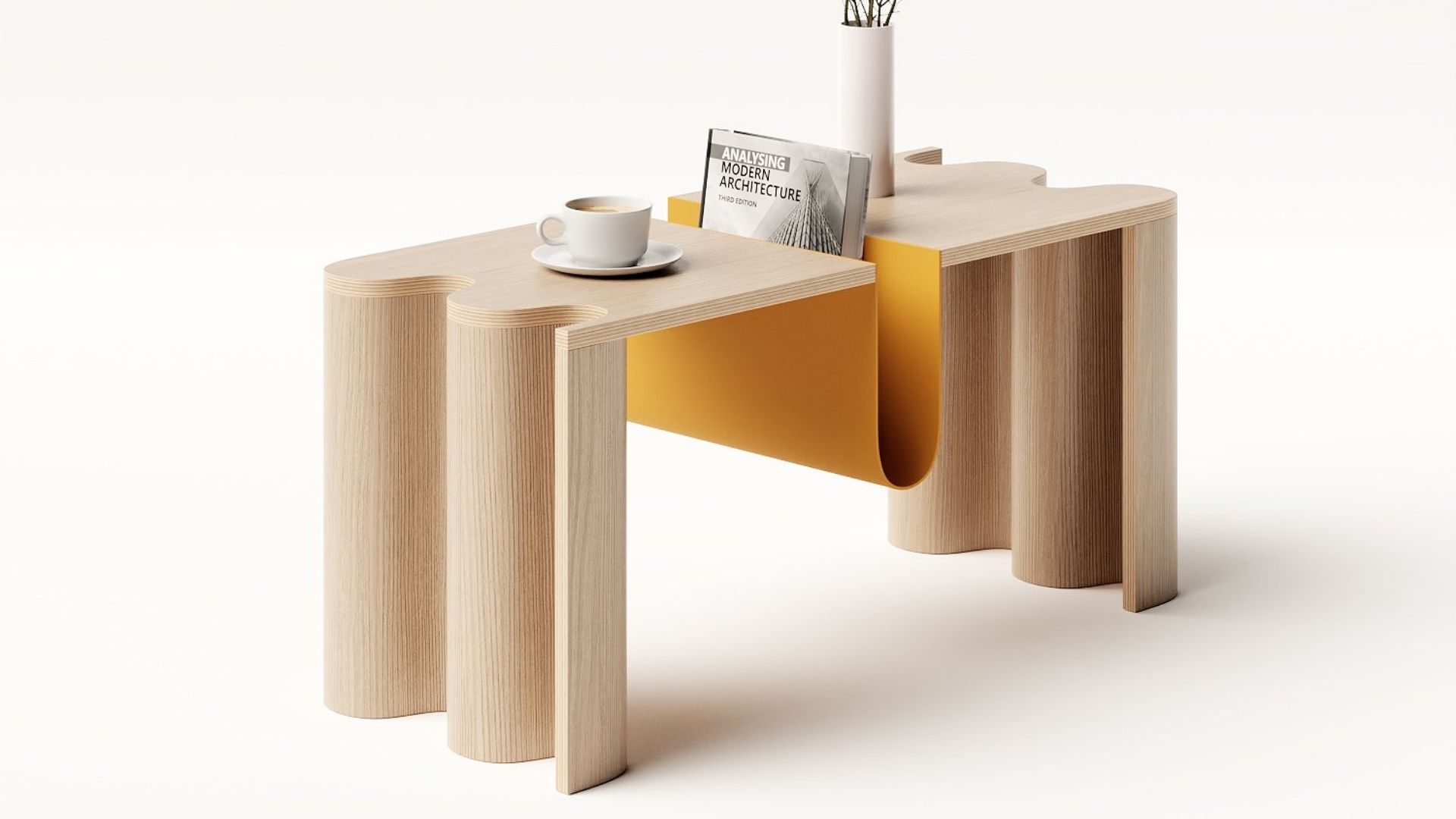 Portuguese designer João Teixeira strikes a balance between Scandinavian and Japanese aesthetics.
The Cloth Coffee Table features sinuous curves inspired by the delicate movement of fabric that counteract the hardness of wood for a bold and elegant look.
"It's almost poetic presence follows the new "Japandi" design trend by mixing Japanese simplicity with Scandinavian functionality," Teixeira explains.
This balancing act continues throughout, as the designer articulates an overall design language suggesting an interesting contrast between colours, materials and shapes. 
The plywood table consists of two wavy legs that support a flat table top. Each leg has been cut using a CNC mill before steam bending each piece to achieve its curvaceous forms.
These two leg components are joined together by a metal bookstand, which assumes a curved bottom to establish an aesthetical relation with the wavy curved legs of the product.
It also adds a pop of colour to proceedings. To add strength and keep looks all hardware is designed to be hidden.
The Japandi trend
The Japandi trend is an interior design aesthetic that blends Japanese and Scandinavian approaches, both of which are defined by their clean lines, minimalism and focus on functionality.
It's a combination that makes complete sense as both embrace simplicity and craftsmanship, serving to highlight in one another the beauty of textural and tonal features.
In the Cloth Table, Teixeira merges these elements in a bid to find a "balance between boldness and elegance, depending on the angle."