Cloud light by Richard Clarkson is a design thunderstorm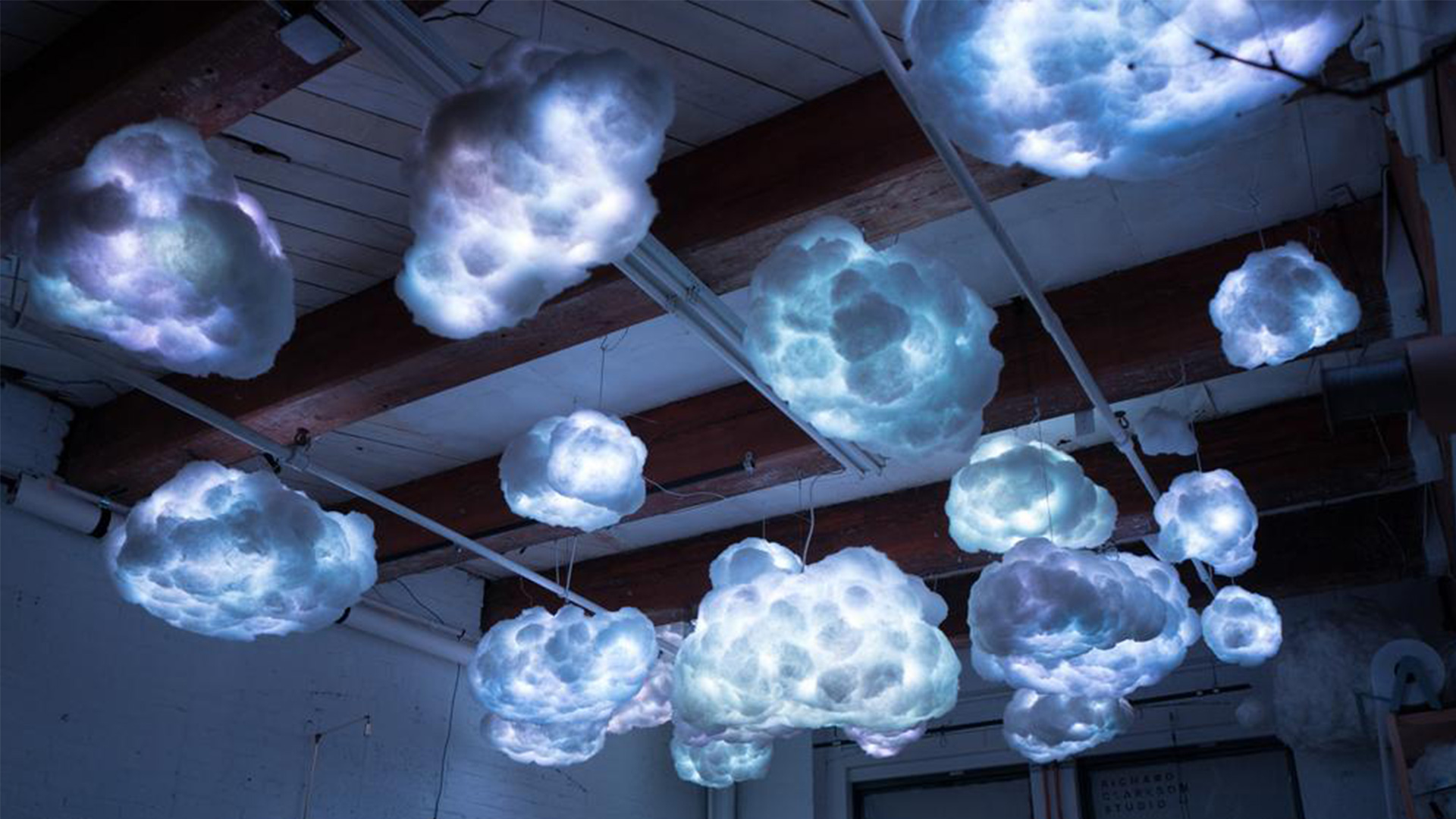 The Cloud by Richard Clarkson is not just a lamp, not just a piece of interior design, it's a new discourse for what a nightlight could be.
The cloud light acts as both a semi-immersive lightning experience or as a speaker with visual feedback. As we said, in fact, the Cloud is not just a lamp: it's a music-activated visualizer and suspended speaker unit as well. You can connect it to every music source and see the different LED lighting in sync.
"Advances in physical computing and interaction design hardware over recent years have created a new breed of smart objects, which are gaining more and more traction in the design world." Says Richard Clarkson, its designer.
His words explain completely the necessity of making a product that can blend aesthetics and utility.
You can recreate a thunderstorm in your lounge thanks to the remote control and to the motion sensors hidden inside, which generate lightning and thunder dictated by the movement.
The Cloud's poetic, soft and pale like a normal passing cloud, with the difference that it can be suspended in your living room and turned on whenever you want. And if you need to light completely up a room, it's possible with a powerful LED bulb that provides plenty of illumination.
The multi-experience that is possible to have with this product justifies its price, which is around 3000 dollars.