Architecture
The difference between a penthouse and a PENTAhouse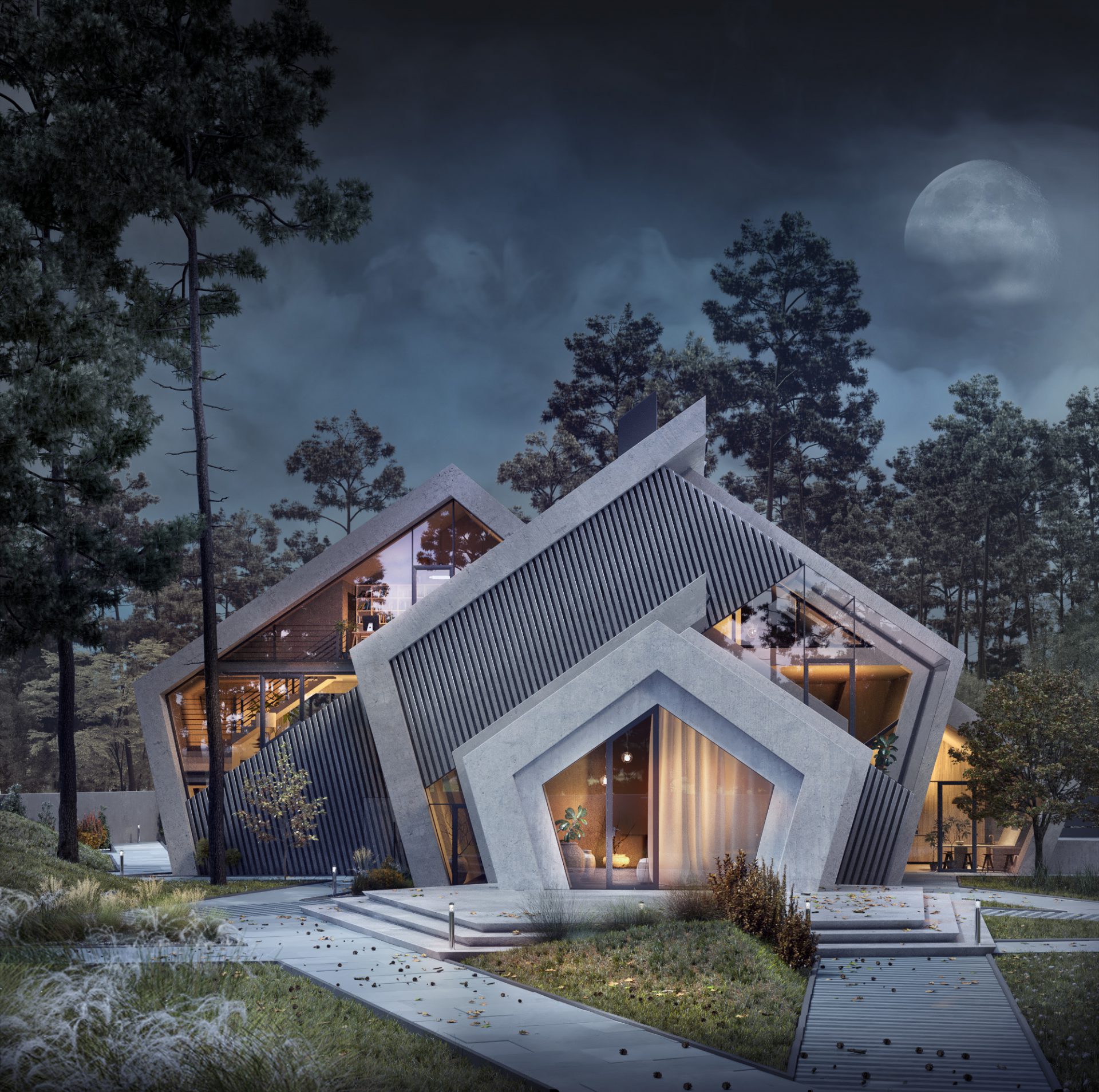 "In order to be irreplaceable one must always be different." – Coco Chanel
By the words of Coco Chanel, the Concrete Pentahouse project by WAM House is all set on the right journey. It is still in the conceptual phase and in spite of its monumental looks, it is designed to be a family house.
The body of the structure consists of numerous parts with vertical walls which resembles a pentagon using a minimal design language with subtle traces of 1980's architectural trend Deconstructivism.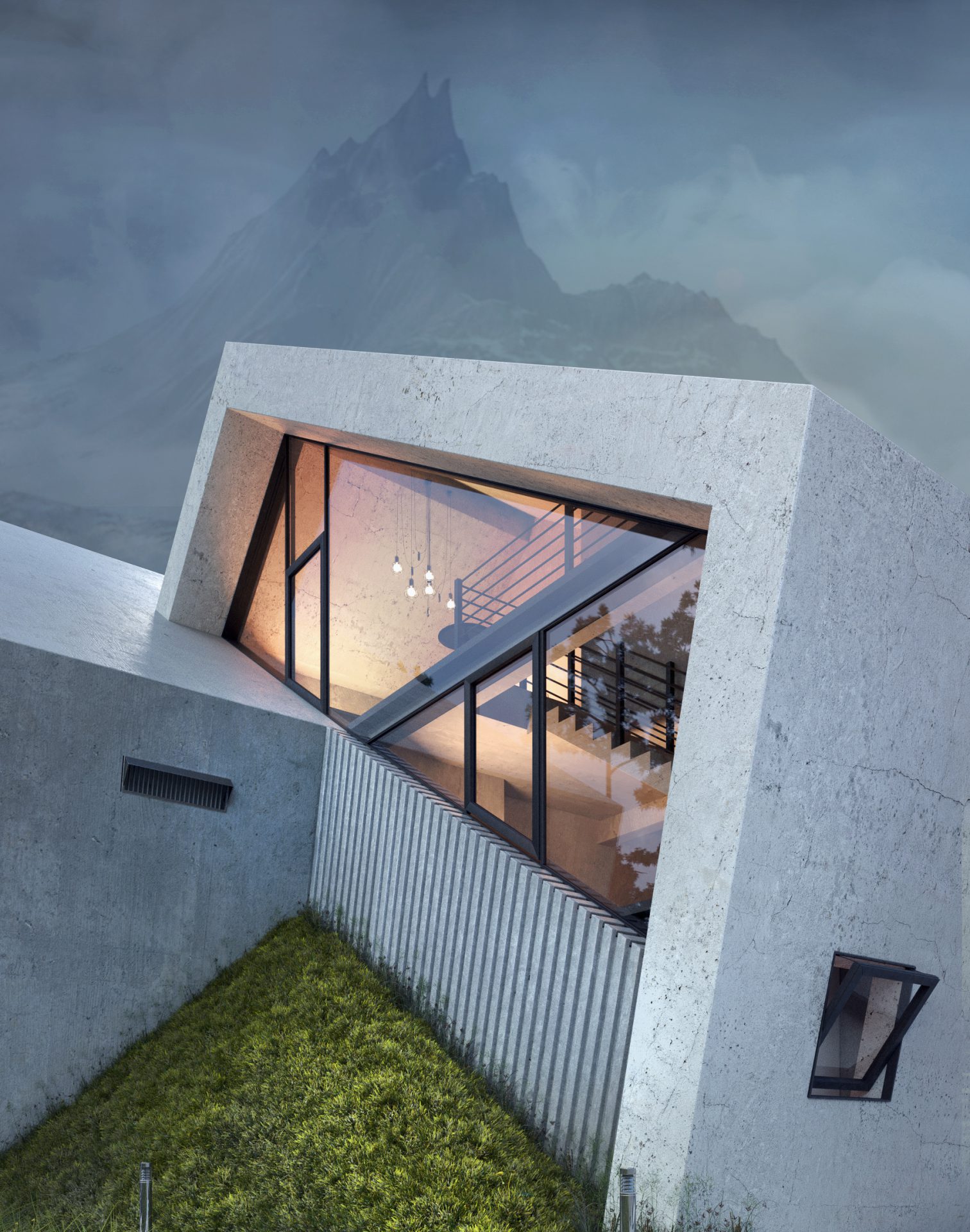 This exclusive work of architecture finds its inspiration from the vast mountains, conceived to be constructed with slanted walls, mimicking natural landscapes.
The Pentahouse is designed in light grey concrete resembling raw rock. It spreads on a 580 sqmt area with an additional underground space of 142 sqmt. Also, the exterior area of the project follows the geometric leading shape, with gardens designed as pentagons.