22 visionary speakers from all over the world at Design Days Dubai
13 panel discussions and keynote conversations will consider the highlights of each day of the fair.
Design Days Dubai unveils its Public Programme
A series of free hands-on design workshops, panel discussions and live design demonstrations that offer insight into the world's latest design processes and trends.
The programme opens with a keynote by world-acclaimed Italian designer Fabio Novembre and features inaugural offsite sessions at Etihad Museum.
The 2017 Public Programme, supported by Dubai Culture and d3, is the most extensive to date, curated to offer something for everyone, be they newcomers to design, students, design enthusiasts and professionals, as part of the fair's ongoing advocacy of art and design in the city and region at large.
The Fair's Head of Programming, Rawan Kashkoush said:
"The ability to educate, inform, inspire and engage is at the very heart of Design Days Dubai and we've assembled an original and unique line-up of talks, workshops and panel discussions to do just that.
For the first time this year, the programme moves outside of the fair's walls with an offsite talks programme at the new Etihad Museum, in collaboration with Dubai Culture, and digital radio that will be broadcast live daily from the fair."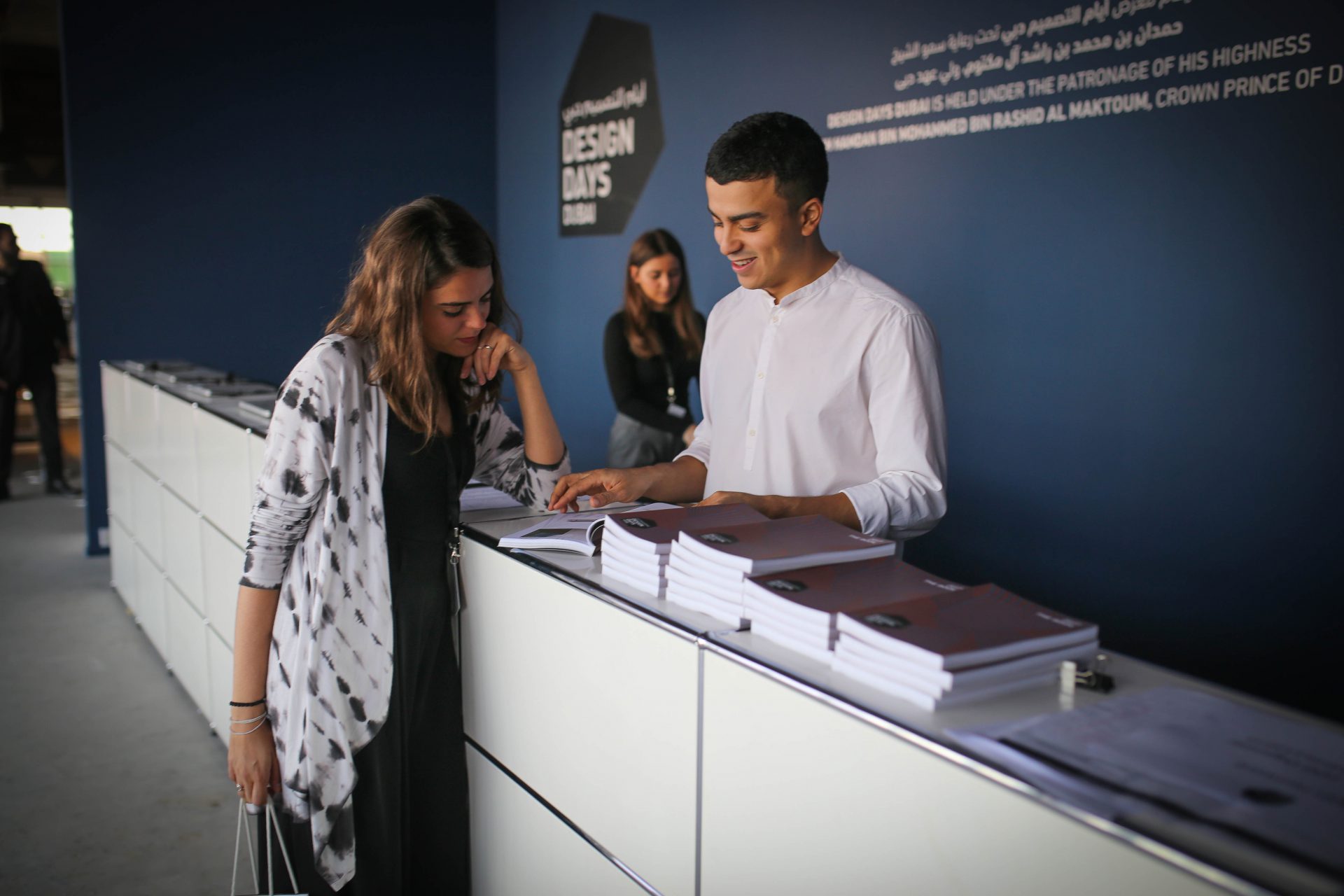 Panel Discussions and Keynotes
13 panel discussions and keynote conversations will consider the highlights of each day of the fair and will feature more than 22 speakers across 18 differing nationalities.
Panel members will candidly share insider views and thoughts with participants, with topics traversing the world of design.
Highlights include:
Opening keynote by world-acclaimed Italian designer Fabio Novembre, Guest of the Italian Embassy, The Consulate General and Italian Trade Commission, on the worldwide Italian Design Day (by invitation only).
"This Is My Job": this panel discussion debates the question, "Should designers look after production themselves, or sell their ideas?" and is moderated by the curator of the Dubai Culture exhibition 'Britain Takes Shape', Suzanne Trocmé , with prolific UK-based designers Brodie Neill, Kim Thomé, Michael Wolfson and Sebastian Wrong.
In celebration of the UK/UAE Year of Creative Collaboration and as part of 'Britain Takes Shape', Dubai Culture and Arts Authority hosts two talks at the Etihad Museum:

Art and the City: A talk around the impact that art can have on the development and attractiveness of a city by Juan Cruz, the Dean of Fine Art at the Royal College of Art
Safeguarding Craft: A look at the way contemporary designers and industry agents seek to preserve heritage craft by breathing new life into the application through design. The panel discussion includes Emily Johnson of UK ceramics company 1882 ltd, UK designer duo Silo Studio and Emirati designer Khalid Shafar, and is moderated by Suzanne Trocmé.
Audi Innovation Talks, a series of round-table format daily talks in the Audi Lounge offering participants first-hand insights from a wide array of designers as they discuss their work, trends and design concepts.
In Session, a panel discussion with the seven UAE-based designers of American Hardwood Export Council's 'Seed to Seat' initiative, moderated by Manuel Arnaut, Editor-in-Chief of Architectural Digest Middle East.
Sound Matters: Designing for Better Acoustics, an engaging discussion led by 21dB's Fouad Bechwati on the various tools used to enhance functional environmental acoustics.
'In Nature We Trust': a discussion and book signing with eco-architect Marko Brajovic geared to architects, designers, stage designers, artists as well companies and institutions that would like to learn more about biomimicry as a design strategy.
Hands-On Workshops and Masterclasses 
12 workshops and masterclasses provide participants – from the design curious through to working design professionals – with the opportunity to put diverse design concepts and theory into practice in a hands-on environment under the guidance of some of the world's most respected design professionals.
Highlights include:
Van Cleef & Arpels master craftsmen workshops tying into its 'Art of Crafts exhibition': admirers of crafts can experience Gouache drawing.
A series of workshops in partnership with Crafts Council and British Council, part of the UK/UAE Year of Creative Collaboration, led by some of Britain's brightest talent. The selected makers, Umut Yamac, Regina Heinz, Juli Bolanos-Durman and Shauna Richardson invite visitors to participate in a variety of experimental techniques from paper and wire sculpture to soft slab ceramics and crochet.
The How and Why of Parametric Design with Kas Oosterhuis, presented by Dutch Creative Industry: a workshop aimed at visual artists, designers and architects.
Contemporary Approach to Poster Design, presented by Tashkeel: led by aftermodern.lab inc. this workshop is ideal for graphic design students, creative professionals, and others interested in visual communication, requiring them to develop their concepts thoroughly to produce a poster within the allotted workshop timeframe.
Experimental Arabic Typography as Architectural Skin, presented by Tashkeel: led by Huda Smitshuijzen, this workshop for design students and professionals teaches basic principles of designing an Arabic typeface along with demonstrating the ever-evolving possibilities of Arabic letters as material for creating ornamental surfaces.
The Something Between the Nothing, presented by the Consulate-General of the Kingdom of the Netherlands: led by Sophie Mensen and Oskar Peet of Os & Oos, the workshop starts by defining the 'space/volume' between the participants and the ceiling and uses paper, coloured markers and clay to develop new problem solving mechanisms.
Daily Live Performance
'The journey of illumination by Os & Oos', presented by The Consulate General of The Kingdom of The Netherlands.
Light has always been a source of fascination for the Os & Oos duo Sophie Mensen and Oskar Peet; this is visible in their Primary Fluorescents series, an exploration of travelling light experienced through the fragility of the minimal fluorescent tubing.
Demonstrating daily, Sophie and Oskar carry on their investigation with a handheld hotwire, carving Styrofoam on-site to create new shapes for their experiments with the intangible element.
Live Digital Radio
As part of the fair's programme, d3-based Molecule restaurant launches Molecule Radio: a live stream of eclectic world beats as well as interviews with regional and international designers.
SOUND by Molecule pays homage to the design community through music that is as selective and heterogeneous as the participants in the fair.
Visit https://www.designdaysdubai.ae/programme/public-programme-2017/ for the full public programme schedule.
With limited space and high demand, it is strongly recommended to pre-register for a place as soon as possible.
For more information about Design Days Dubai and each participating exhibitor, please visit the website https://www.designdaysdubai.ae/.
Supporters can also keep up to date with the fair via social media channels: Facebook, Instagram and Twitter.