International top achievements are on stage at the Red Dot Design Museum
In the former boiler house of the Zollverein coal mine World Heritage Site, people can touch and test many of the products
From emotional home robot to innovative sun umbrella to aesthetic cyclocross bike: award-winning products from all fields of everyday life are currently in the focus of the Red Dot Design Museum in Essen, Germany.
In the former boiler house of the Zollverein coal mine World Heritage Site, visitors discover the best products of 2017 in the exhibition "Design on Stage", until 6 August.
In addition, they get to know the Red Dot: Design Team of the Year which presents its bicycles within the framework of "Canyon – Design that talks", untile 27 August.
Red Dot Design Museum Special Exhibition:
"Design on Stage"
The Red Dot Design Museum showcases best design achievements from 42 countries.
More than 1.000 innovations and well-designed products present the state of the art in industrial design.
Visitors are invited to touch and test many of the exhibits in order to assure themselves of the outstanding design quality, because good design becomes especially apparent in use.
All exhibits, which can be seen in the exhibition, received a prize from the jury of the Red Dot Award.
PALMA, a garden umbrella, opens and closes automatically and easily with a single hand movement.
PIUMA chair is based on innovations in material and manufacturing process, while reinterpreting a a classic form. It is ultra-light and at the same time very stable.
While robots are already well-established in the industry, they are now conquering further areas of life: In many households, the intelligent helpers already take over lawnmowing, window cleaning and hoovering.
Zenbo can support seniors in their everyday life and entertain children with games, following voice commands, taking over the security surveillance of the home and serving as a central control unit for connected devices.
Its face functions as a touchscreen and can express a range of emotions.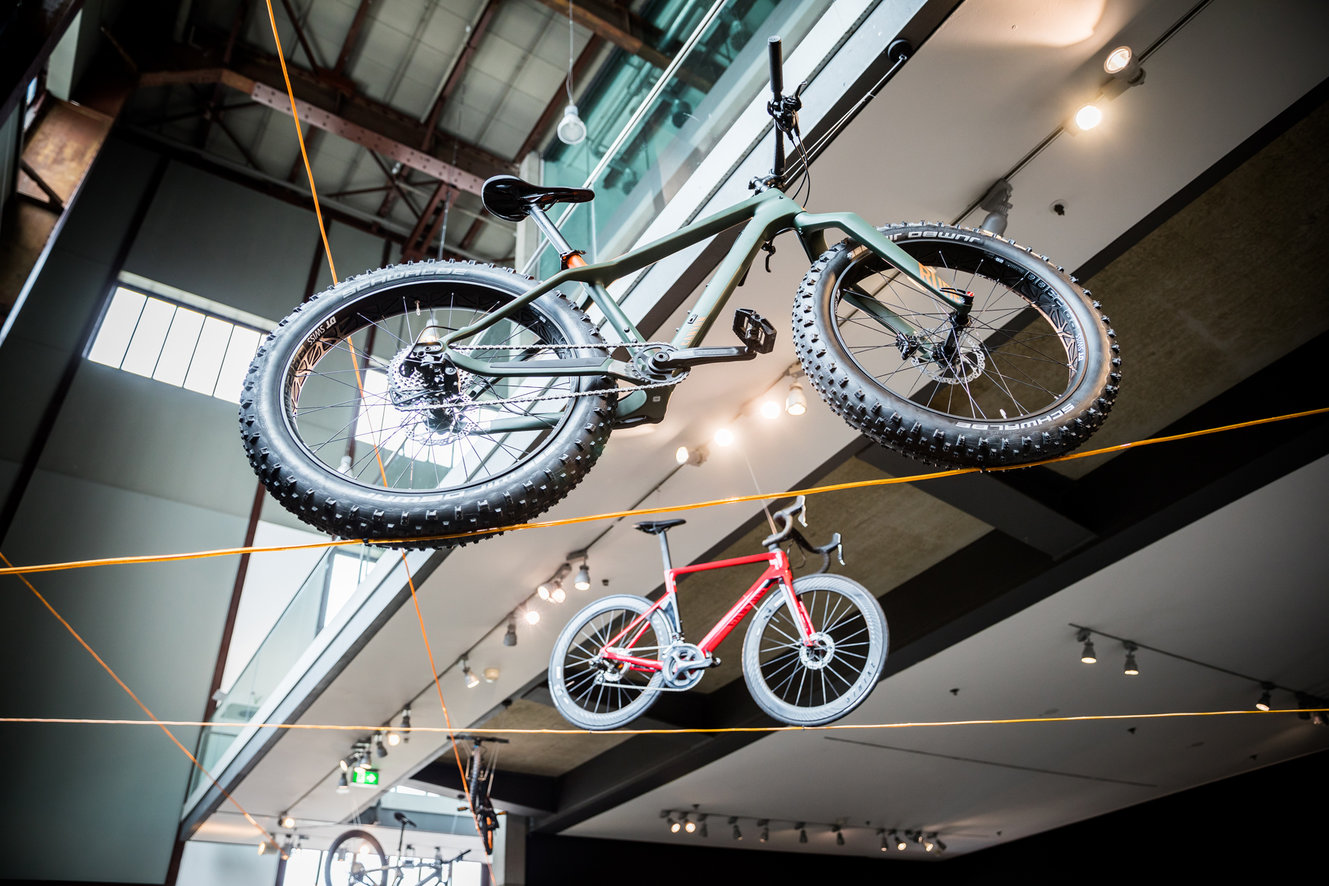 Red Dot Design Museum Special Exhibition:
"Canyon – Design that talks"
The exhibition of the Red Dot: Design Team of the Year 2017 is displayed in the Red Dot Design Museum Essen in Germany until 27 August.
Since as early as 1988, one design team, that stands out through its continuously innovative design work and sets standards in its respective industry, is honoured each year.
In 2017, this title of honour went to the Canyon Design Team, which consistently uses design as a strategic tool in the bicycle industry.
Each brand area conveys its own values: racing bikes appear light, mountain bikes look sturdy and triathlon bikes have an aerodynamic look.
For more information, visit the official website of the Red Dot Design Museum.