Traditional local culture reinterpreted by creative young HK designers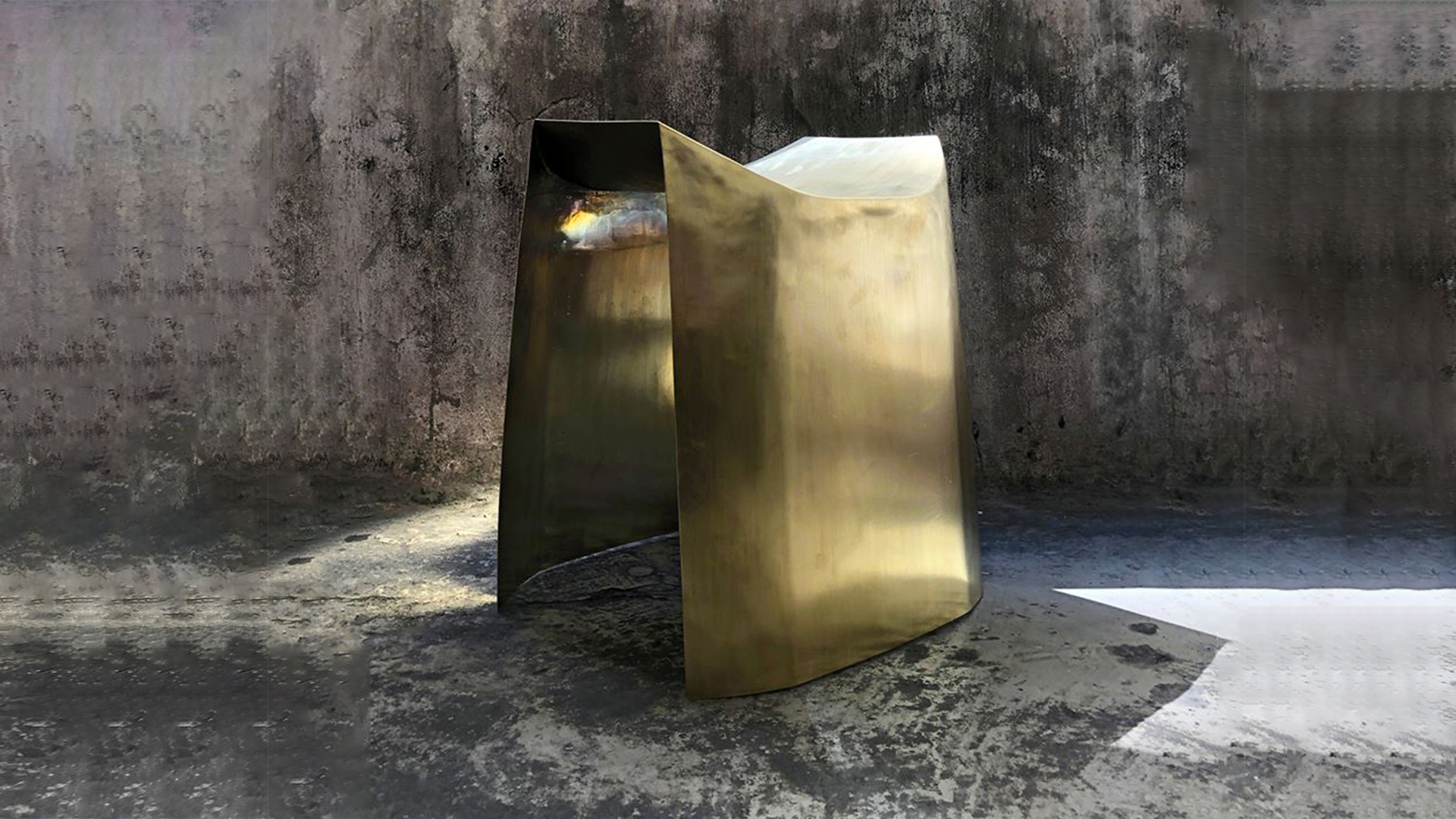 Under the theme "RetroInnovations", in the occasion of DesignInspire 2019, the Hong Kong Trade Development Council invited 26 emerging young design talents from various disciplines – including architecture, spatial, graphic, product, accessories and fashion design – to create a series of contemporary installations to re-interpret and pay tribute to traditional culture.
During their preparations for the show, the designers experienced the essence of traditional culture and craftsmanship from the masters who helped to make Hong Kong what it is today.
Architect Ming Ho said:
"Traditional craftsmanship has been through a lengthy period of evaluation and accumulated wisdom, which can inspire today's designers to explore new creative directions."
Designer Benny Lee said that he
"draws inspiration from local traditions"
and wanted to use traditional craftsmanship to build a connection between his artwork and the audience.
Visitors to the exhibition were invited to interact with the installations and experience the ingenious way that cultural traditions have been reimagined into modern design pieces.
A sheet of stool by Napp Studio & Architects
Metal-making is one of the most traditional crafts practised from individual to factory scale in Hong Kong for the past century. High quality metal crafts are always handcrafted by masters with decades of experiences.
Napp Studio & Architects, making use of the whole piece of metal without any wastage, created the piece 'A sheet of stool' which is easily flat-cut with simple machinery and without the need of factory-level equipment.
By simple engraving the carefully calculated curve on a flat metal sheet, a 3-dimensional warp is formed through bending and the flat metal piece gains its structural strength to stand on its own.
The engraving and bending of the curves require extreme care and craft that minor deviation would result in instability and imbalance of the stool.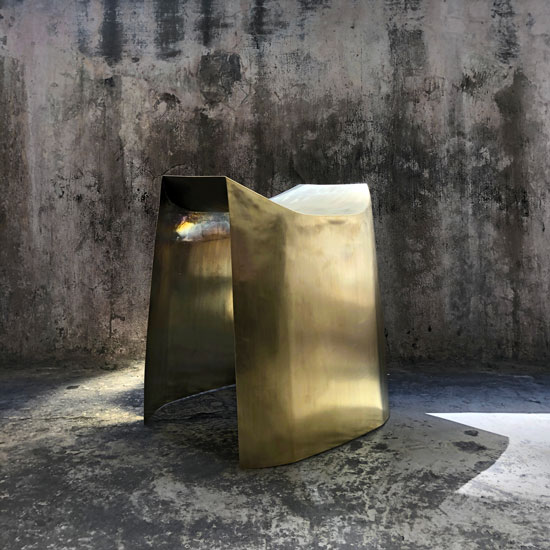 Tricolor of Hong Kong by Ho Tsun Ming
Most Hong Kong people should know what a red-white-blue (RWB) bag is, and nearly every household had used at some point as it is so durable and cheap.
This exhibit re-imagined the symbolic RWB fabric and utilized its characteristic to create a new flexible, durable furniture that could transcend between past, present & future Hong Kong.
The designer Ho Chun Ming has invited the second generation owner and craftsman Simon of "Man Wo Canvas Articles & Goods" – a more than 60 years family business – to join together and apply different technique of working with RWB into a set of flexible furniture.
Besides, Kyo Chen, Art Director of For Fun Creative, is a renowned multi-dimensional creator in Taiwan involved in illustration, photography, design, and advertising, etc. He has authorized the use of his art fonts on this exhibit.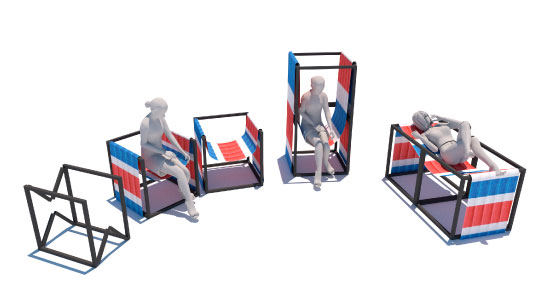 A Roll of Chair by Zoe Siu
Designer Zoe Siu always likes to use Chinese knotting to make new invention (Chinese knotting has been her design language in the past 7 years).
This time she created a in between 2D and 3D Chinese knotted chair called "Macrame" that formed an illusion, whether you may sit on it or not.
She used some large hoses as crafting materials, which she has never used before, hoping to make a modern feeling on expressing the art of Macrame.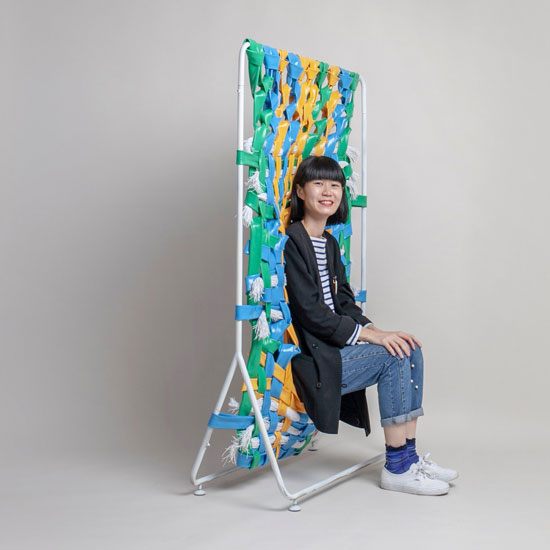 Visit the official website of DesignInspire to see more creative projects.