Iceland's largest design festival DesignMarch just took place, for real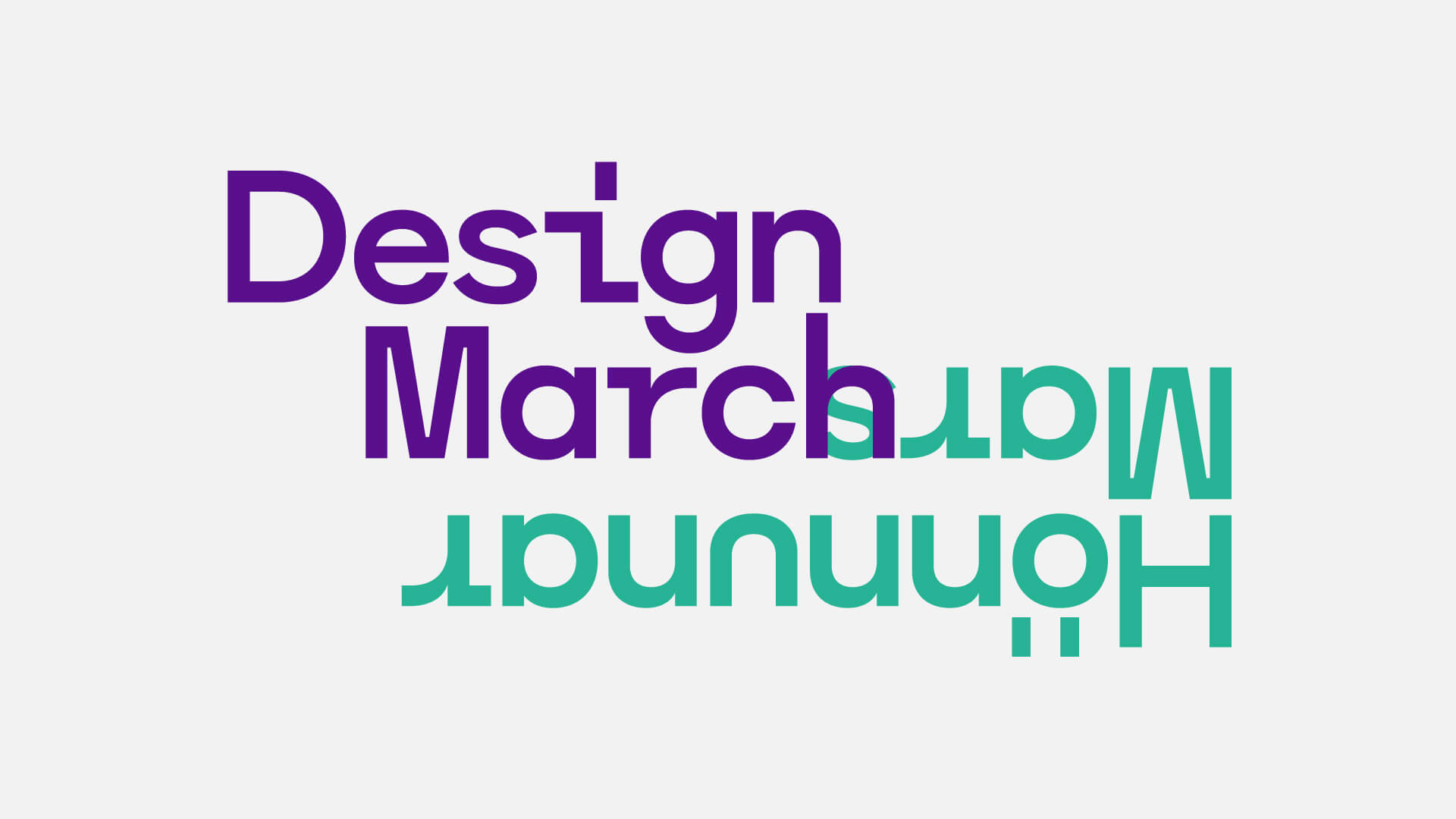 DesignMarch transformed the city of Reykjavík into Iceland's biggest design venue celebrating its 12th annual festival.
As we still adjust to "the new normal", many of this year's design gatherings and events have been canceled, postponed or have taken new and virtual forms, that is not the case of the DesignMarch festival.
First scheduled at the end of March and later rescheduled to the 24th-28th of June due to the Covid-19 pandemic, Iceland's largest design festival has been able to take place in Reykjavík thanks to the country's fast and successful response to the virus and flattening the curve. The festival director and the DesignMarch team have carefully followed social distancing regulations, travel possibilities, and crowd limitation rules to fully adapt the festival accordingly and created a safe and enjoyable event with the full collaboration of local authorities.
DesignMarch is the first design festival being held since February, and brought with it 80 exhibition and 100 events showcasing participants and guests with progressive design and innovation. The festival is the voice of new and surprising approaches and is a vibrant platform for ideas, diverse perspectives, and knowledge driving forces that enrich and embrace society. With an amazing varied and intriguing program, and with a list of incredible exhibitions and exhibitors, we present to you the highlights of this year's DesignMarch.
ASMR U Ready? – Valdís Steinarsdóttir
What do you do when touching is restricted during a design event? You stimulate visitors' senses to experience materials with the help of Autonomous Sensory Meridian Response (ASMR). In order to showcase her series of projects which focused on finding solutions to replace toxic materials with natural ones, experimental designer Valdís Steinarsdóttir used ASMR to give guests a sense of the materials used in her projects: Bioplastic Skin – a natural packaging for meat made out of the skin of the animal itself, HorseHair Project – an alternative to factory-farmed fur and polluting plastic fake fur, and Just Bones – a material exploration focused on developing a strong, natural material from only using animal bones.
This incredible selection of projects exemplified the various opportunities hidden in our environment and the importance of exploring the materials around us through a different perspective.
If you want to know more about Icelandic designers, don't miss "Contemplerary" is a rural-kitsch monument that sheds light on breast cancer in Iceland.
Plastplan
Do you ever wonder what happens to all those milk jugs, product packaging, and plastic that you put out on recycling day? Well, plastic recycling facilities such as Plastplan process them and transform them into post-consumer recycled material to be used in their designs.
Plastplan is a Reykjavík-based plastic recycling facility and design studio whose day to day operations include plastic recycling, design, and product development. Their process and production make way for the circulation of post-consumer plastic for the first time in Iceland. During DesignMarch, Plastplan gave an insight into their workspace to showcase the complex process of recycling post-consumer plastics, their recent developments, and their vision for the future of materials.
MAT 0.1 – Popup Workshop
During the DesignMarch design festival, M/STUDIO gave visitors a glimpse into the development of the project MAT 0.1 through their Popup workshop. MAT 0.1 is a comprehensive food distribution system focusing on improving people's quality of life which has recently received grants from the Design and Technology Development Fund in Iceland.
Through MAT 0.1, M/STUDIO examined how can the distribution of groceries and our buying behaviors be transformed with the use of design and technology, resulting in a drastic improvement in people's quality of life and the environment. The project's goal is to develop a new grocery distribution system and to investigate its effect on Icelandic society by user-testing the MAT 0.1 Prototype.
Making Waves with Genki Instruments
The future is filled with infinite possibilities and that was showcased in Genki Instruments interactive exhibition. The startup immersed visitors in the development process of their award-winning product, Wave, a ring that lets you control sound with motion, and gave a glimpse of its use today and the future possible scenarios.
During the exhibition, attendees got an exclusive insight into the journey behind the development of innovative technology and its commercial release. Visitors were able to experience the process from Wave's duct tape wires beginning, endless ideation sketches, to the final 3D printed, mass-produced hardware product used by artists all over the world.
Vanishing Point
Making reference to its name, Vanishing Point exhibited light devices that play with diverse angles and viewpoints. The display was a result of continuous research with epoxy resin, pigment, and light showcasing how experimental design methods meet to shed light on practical utility and the way we experience light. The designer Ragna Ragnarsdottir looked for interesting ways of mixing, pouring, and layering color over clear resin and played with our perspective and experience of light.
Curious to know more about DesignMarch? Don't miss DesignMarch 2020 – Iceland's annual design festival.