Design E-nnovation Award 2019: 6 DesignTech Startups are in the final!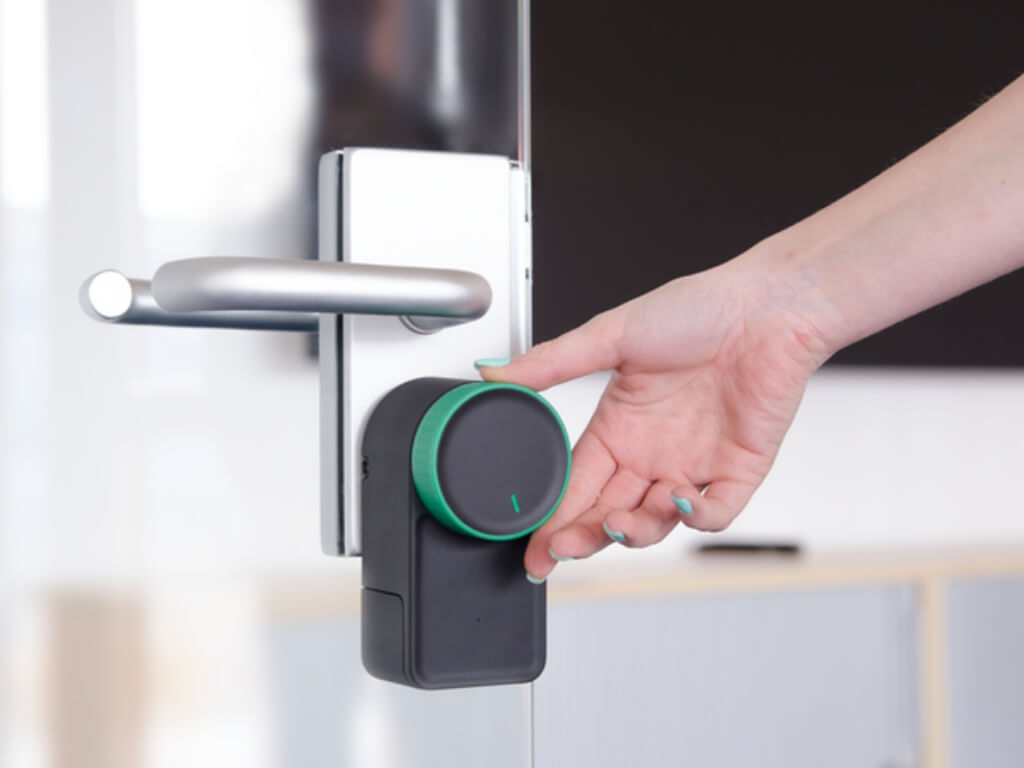 6 DesignTech startups are in the final of the Design E-nnovation Award 2019, which will take place on June 18th in Lugano.
The finalists, both Swiss and international, came up with innovative ways of making life spaces smarter or more sustainable by applying innovative furniture/interior design, by the development of IoT applications, or through Augmented Reality/Virtual Reality and other technologies.
The finalists will pitch their solutions to a high-profile jury panel comprised of decision makers from Design brands.
Design E-nnovation Award is a part of the Design E-nnovation Archifutura event, organised by Loomish's partner NetComm Suisse.
Among others, the event is sponsored by Facebook and Google, while the winner's trophy will be 3D-printed by Elmec 3D.
The initiative has also received the endorsement of both the Ticino and Lugano City governments, primarily due to its efforts to position Lugano as an international hub when it comes to technological innovation in the Fashion and Design sectors.
Jelena Tasic Pizzolato, Head of Strategic Marketing, Loomish SA stated:
"For this first edition of the Design E-nnovation Award, we registered a high turnout of international start-ups coming from different niches of the design industry.
We worked closely with our Jury members in order to select the 6 most deserving DesignTech startups, each in their own way already reshaping the design world as we know it.
By founding and running this Award, we at Loomish strive to provide a platform for investors, start-ups and institutions alike to collaborate and shape together the future of the Design industry.
In addition, we are very proud to be contributing to the innovation ecosystem in Ticino by bringing the leading European DesignTech start-ups to Lugano and showcasing them to investors and design brands."
These are the DesignTech startups that won the final of Design E-nnovation Award 2019
Hexagro Urban Farming
Milan, Italy
Hexagro is reconnecting people to Nature through urban farming experiences.
In a world where 70% of people will live in cities and 90% of their lives indoors, Hexagro leverages indoor vertical farming technologies to bring Nature into any interior and grow healthy food.
Thanks to its modular and scalable design, any space can become productive and engage citizens in urban farming experiences to decentralize food production.
Hi-interiors
Milan, Italy
HI-INTERIORS are first movers in the creation of smart furniture and already secured 650k€ in seed funding.
People spend 90% of their time indoors and HI-INTERIORS identified this as a huge opportunity for smart furniture that transforms our living spaces into the next and ultimate smart device that takes care of our wellbeing and health completely contactless and effortless.
Keymitt
Luxembourg
Keymitt is developing an autonomous retrofitting device that will convert your door lock into a smart-lock.
It comes with it's own app that has the basic lock/unlock feature, giving access to other users, setting access expiration times, monitoring the entries, setting alarms, proximity lock/unlock for easy entry, and much more.
The device is fully autonomous and is powered by a set of lithium batteries that will last for a year.
Matrika
Milan, Italy
Matrika builds Ceramic Tiled Tables.
Ceramic has some incredible properties such as heat resistant, easy to clean and very, very durable.
At Matrika we believe that ceramic can have a wider range of usage than today.
Our tables are produced and designed in Milan and come to all of Europe at a very affordable price.
In fact we think that Italian design has been too focused on luxury, leaving a large portion of the market unserved.
Through technology we aim at making it affordable across the world.
OOf Design Ltd
London, England
OOf designs and produces innovative furniture that empower people to work flexibly with mobile devices in offices and public spaces.
OOf products encourage creativity and enable the sharing of knowledge while fostering a sense of belonging to a community.
Their products are found in offices and co-working spaces as well as as hotels, passenger terminals, universities, libraries and more, addressing the biggest demographic changes in the world of work since the industrial revolution.
Upscale Interiors AG
Zurich, Switzerland
Upscale Interiors is one of the leading online-interior design platform (B2B, B2C & SAAS) for designers.
They help interior designers to become more competitive through a powerful integrated business and project management tools that enables them to focus on their
creative work, automate repetitive tasks and leverage frictionless workflows.
Now Upscale launched the business management software Spaces.ID, were they have further developed the former leading interior design tech start-up 99chairs that they bought in 2018.