Witness the Harmonious Chaos of Design at deTour 2017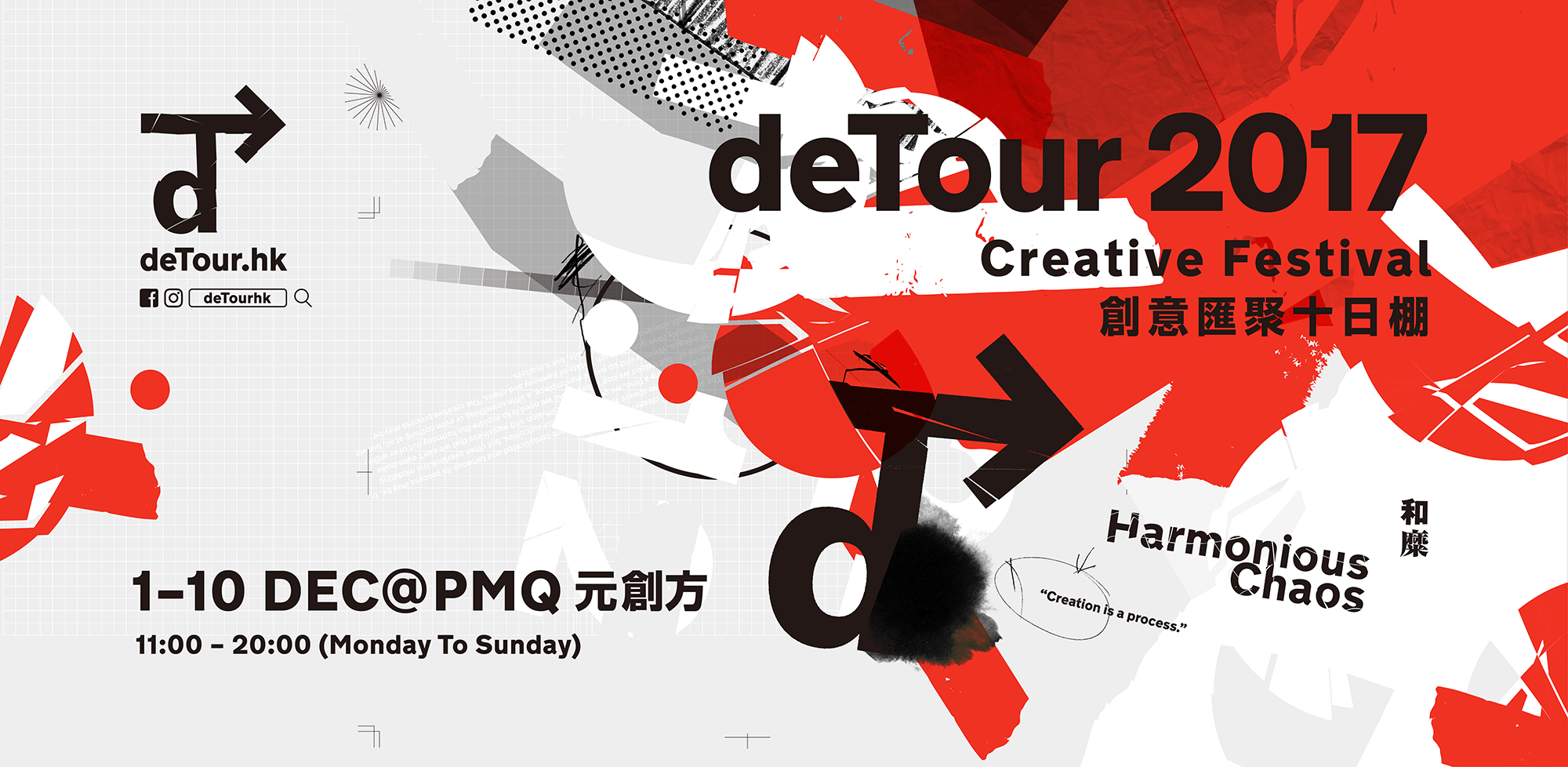 A 10-day festival celebrating creative expression, set to take place from 1 December to 10 December at PMQ, the heart of Hong Kong's creative community
Hong Kong's most anticipated cultural event returns once again this year with deTour 2017.
deTour has been described by CNN as "one of the most exciting events on Hong Kong's cultural calendar", and every year the event runs concurrently with Hong Kong's Business of Design Week (BODW).
This annual festival showcases Hong Kong as an international creative hub, featuring interactive installations and exhibitions from some of the best designers in Hong Kong and all over the world, as well as workshops and dialogues from the most forward-thinking minds in the industry.
People of all ages are invited to deTour 2017 to participate, learn and create together.
Several artists and designers were selected to receive funding to turn their projects into reality and they will finally be able to present their work to the public this December.
deTour has always been helping to promote creative development in Hong Kong by providing a platform for local young designers and artists to put their creative ideas into practice.
"Harmonious Chaos" – The Theme of deTour 2017
deTour 2017's programme, carefully realized by deTour 2017's curator, Shin Wong, will explore the often overlooked beauty that lies in the imperfect process of creation, the harmony of chaos.
The innovative work of more than 20 groups of designers will be displayed, all of which display the theme of Harmonious Chaos, such as a massive 14-meter-high interactive LED wall from Hong Kong-based design collective "Bloom".
Free Admission – A treat for all five senses
deTour 2017 will allow the public to appreciate and experience the creative process through a series of unique and interactive installations, exhibitions, workshops, and dialogues.
Visitors can experience a creatively stimulating trip through the modern world of art and design, one that engages all five senses, all in one place.
In addition to the above-mentioned large-scale installations, deTour 2017 also features 10 time-limited exhibitions, as well as:
activities
public guided tours
daily dialogues
and more than 70 workshops, all of which can be attended free of charge
Only for workshops are attendees required to pay a small deposit, which will be returned after attendance.