Architecture
How Elvira Muñoz built a career in interior design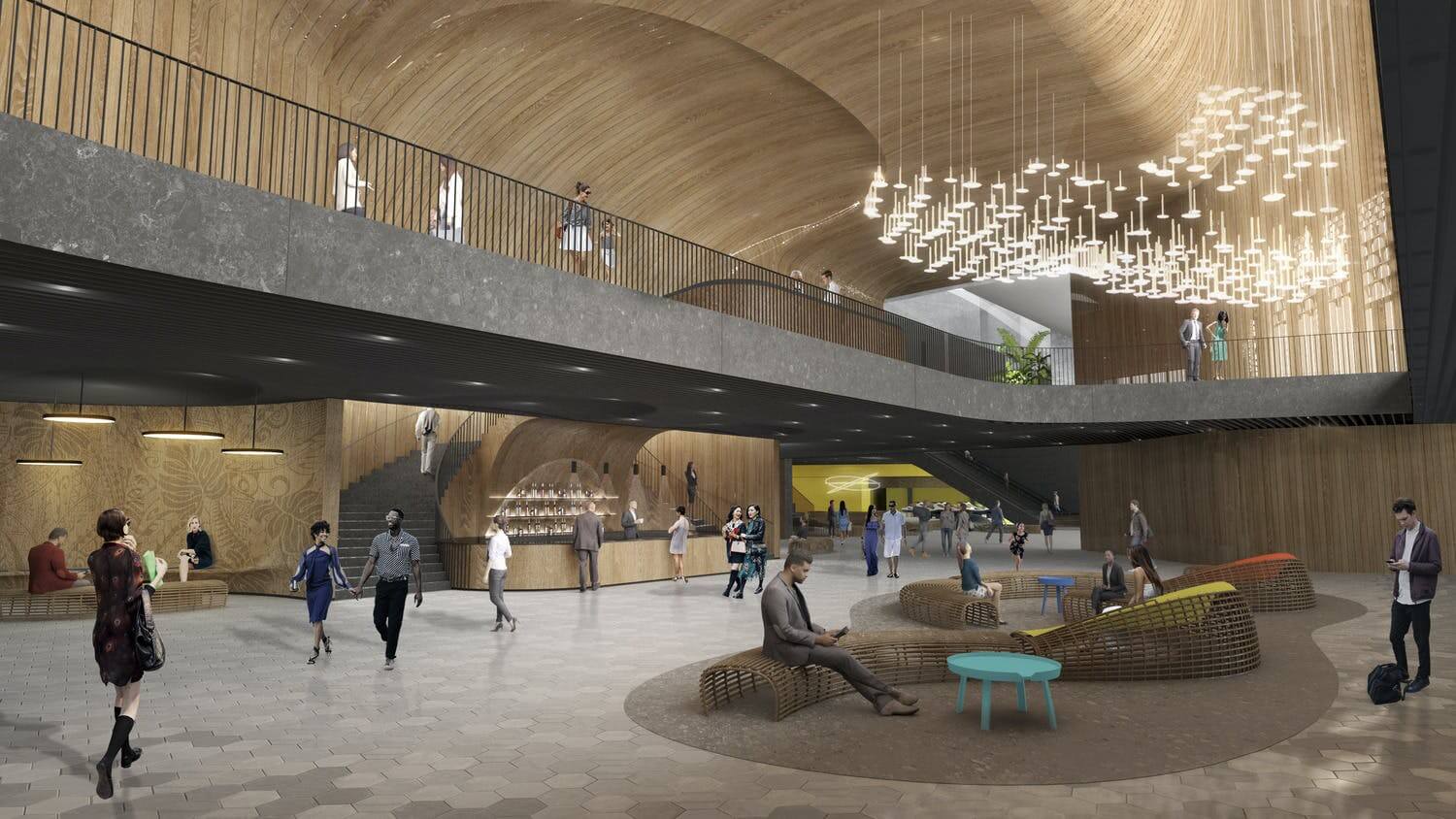 As director of Interior Design at AECOM and director of the Master in Strategic Design of Spaces at IE, Maria Elvira Muñoz has been at the forefront of interior design delivering innovative and holistic spaces.
Starting her journey as an Agricultural Engineer and then trained as an interior designer, Elvira Muñoz's career has taken her from practicing design independently to now leading the Interior Design department at one of the biggest infrastructure firms, AECOM.
Her holistic approach to design not only delivers staples of good design but has given her the opportunity to work with renowned companies such as Cisco, PricewaterhouseCoopers, and Google.
Now also leading the Master in Strategic Design of Spaces at IE, Elvira is shaping a new generation of designers by giving them the tools and the mindset for delivering meaningful, fact-based and high-quality design solutions.
Who is Elvira Muñoz? How did your journey in design begin?
Elvira Muñoz: "Elvira Muñoz is a Spanish Interior Designer, who is almost 60 years old, from the South of Spain and passionate about everything related to the arts, performance, and, above all, nature and beauty.
Since I can remember I have always been drawing, painting, dancing and singing. Most of my younger years were spent developing most of these activities alongside my normal education and my training in languages (I speak 5).
I was skilled in all technical and science subjects so, when the time came to decide what I wanted to study, I decided for Agricultural Engineering. After 3 years into the school of engineering, my creative side was suffering too much and I went back to dancing (I became a dance teacher) and to drawing, painting, designing."
Elvira Muñoz: "Then I decided to get trained as an interior designer. I have lived in many countries and this, together with my design skills has driven me to my current role: director of Interior Design at AECOM for the EMEA region. I have been 22 years the director of my Spanish team and last year they appointed me to lead the region.
Also last year, after 6 years as a professor at IE school of architecture and design, I was appointed director of the Master in Strategic Design of Spaces."
You are the Director of Interior Design Practice Leader of AECOM, the world's premier infrastructure firm. Can you tell us what led you to this position?
Elvira Muñoz: "I joined DEGW in 1998, after a few years practicing independently. Soon I realized that I loved the mixture of research, analysis, benchmark and interaction with clients that I learned through the years of practice and recognized that "I belonged" in the role of workplace consultant and interior designer, and that DEGW was my place.
As stated earlier, since the year 1999 I have been leading the Spanish Interior Design team (we also do consultancy) and stayed in the company when it was acquired by AECOM. Soon I was appointed director of Continental Europe and, now, for the EMEA region."
Can you give us a brief overview of the main challenges you face in this role?
Elvira Muñoz: "Delivering meaningful, fact-based, high-quality design solutions to any kind of client, regardless of their money, their region or the sector they belong to.
Also, not sitting in the comfort zone and avoiding repeating ourselves with formulas that we have applied to others successfully, that may not be suited for our new client.
Focusing on creative design solutions and challenging ourselves constantly, never assuming that what we provide is a high added value service, but proving it in every project we do. Focusing on the client instead of the project.
Ensuring we approach projects and client relationships holistically: taking into account the environmental impact, the new technologies, and tools, and providing human-centric design solutions, not simply the ones that we love to design."
With "sustainability" being one of the buzzwords of the industry nowadays, what is your point of view on the matter? How do you achieve sustainability in large scale interior design projects, like the ones you have managed?
Elvira Muñoz: "This is a joint effort among the client and us: the conversation needs to start from the first kick-off meeting, raising the awareness of the environmental impact of each decision.
The first challenge is: "Do you really need that much space? Do you know how much you use your current space now? How can we go leaner and optimize all the resources: human, time, energy, money, natural resources?"
You are also the Director of the Master in Strategic Design of Spaces at IE School of Architecture and Design. What are the essential tools that students need to have to face the ever-changing world of design?
Elvira Muñoz: "More than tools I like to talk about mindset and skills: creativity, critical thinking, cognitive flexibility, decision-making skills, criteria, observation and analysis capabilities, empathy, communication skills, and some ability to express ideas graphically."
What do you think are the main trends & future directions within interior design and what do you think of them?
Elvira Muñoz: "I could speak for hours about trends in the workplace but the current situation is making us all think outside the box, reinvent ourselves and reinvent the way we work, relate to each other, to our clients and the space we need for that.
The new working environments need to be, above all, social, designed for collaboration and innovation, with a high degree of collaborative, intuitive, technology and permeable. The spaces also need to be versatile and future proof.
Activity-Based designed workplaces and AGILE workplaces need to develop fast, one giant step forward."
You work with students on a daily basis, what is the most important piece of advice for fresh graduates in the design field?
Elvira Muñoz: "Cultivate YOUR passion, YOUR opinions, your views on things. Expand your curiosity, learn each day, research, compare, challenge yourself, don't follow others, never copy, only get inspired by what others do, think outside the box, believe in yourself, be courageous, draw a bit every day, love what you do."
Can you give us a comment on the eternal dilemma of ambitious students: "Should I get a job or start my own firm?"
Elvira Muñoz: "I would first work for some years in a company to allow to get a broader view of our job. Once you have learned enough, after 5 years or so, and have worked with many people better than you, that have uplifted you, then, you are ready to start on your own. We know so so little when we finish our studies…
Getting experience and a holistic approach to projects is critical. It is not only about aesthetics and great design skills, it is also communication, financials, contracts with providers and manufacturers, etc…"
Read our interview with the director of the Pritzker Architecture Prize and Dean of IE School of Architecture and Design, Martha Thorne.