Design
ExpoWanted offers design brands a virtual way to launch products in ultra-realistic quality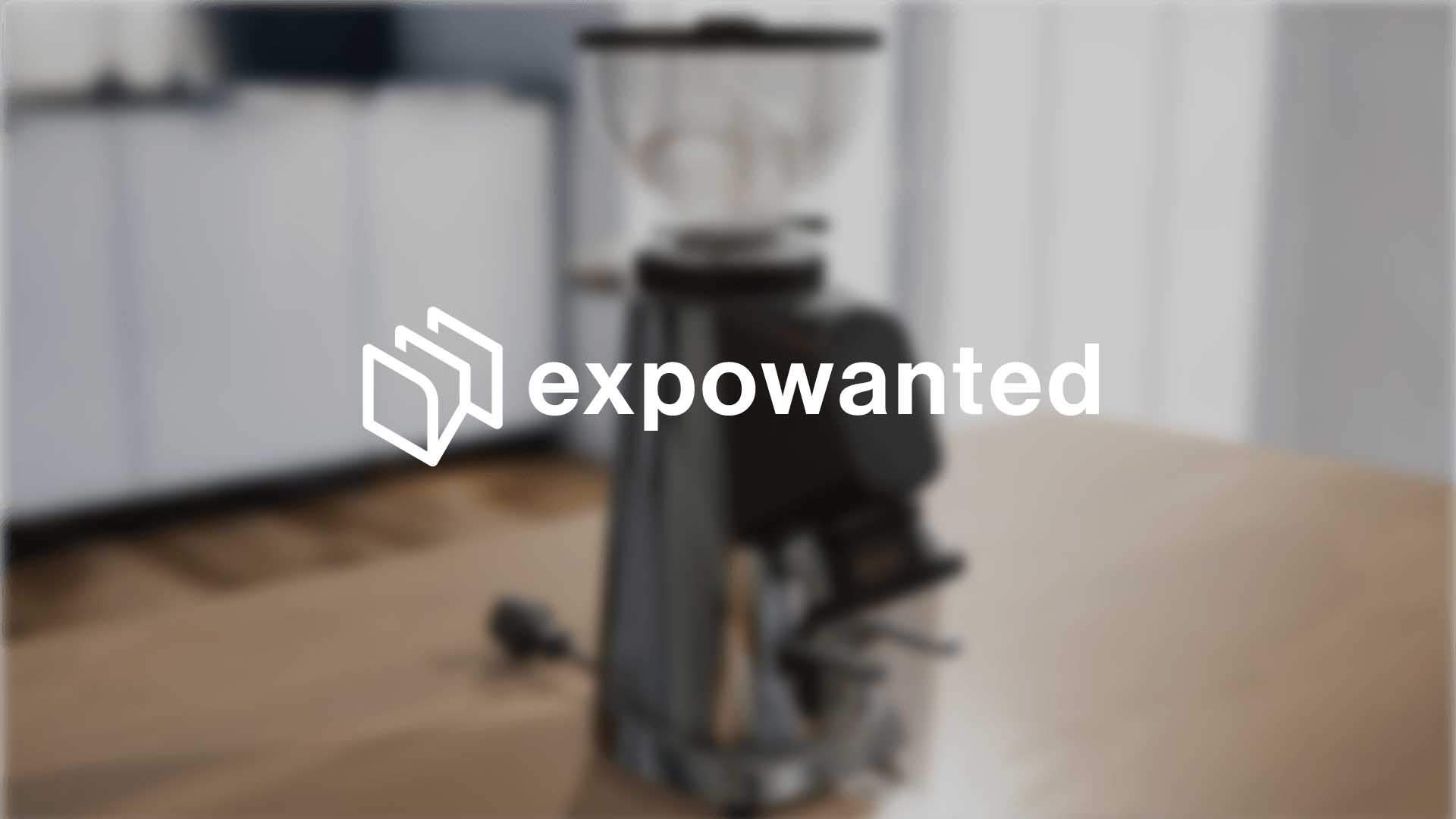 ExpoWanted is a digital space for brands to showcase new design products in incredible detail, from anywhere, anytime.
DesignWanted has launched a virtual showroom platform to exhibit design that's always just a click away for buyers and visitors, 365 days a year. Called ExpoWanted, the platform offers users an affordable space to introduce new products and showcase their projects in front of the magazine's global audience.
Do you miss design fairs and showrooms?
Over the past year, the concept of digital has become an important element in every design company's strategic plan. Social distancing has defined new ways of communicating with consumers and a global pandemic has instilled value in virtual experiences. Faced with the necessity of translating design to a digital format, DesignWanted has launched ExpoWanted, a platform that creates hyper-realistic experiences of products and designs that can be accessed remotely.
At the heart of ExpoWanted is virtual and augmented reality technology provided by SHIN Software which converts CAD files into three-dimensional content with ultra-realistic quality. Users can simply upload new products and the software translates real these files into 4K digital renders, which can be accessed by consumers on the go or at home, anywhere around the world.
Introducing SHIN Software
"SHIN Software was founded in 2011 with the aim of bringing the expressive, communicative and engaging power of 3D graphics used in video games to the business world," says Stefano Provenzano, founder of SHIN. "It's an approach known as the 'Gamification Process'."
"On ExpoWanted we want to offer the customer a perfect replica of a physical object in terms of both aesthetics and functionality. [So] we exploited the capabilities of a market-proven render engine used in gaming."
Called Unity, the render engine Provenzano employs has the capability to render 3D images at an extremely high speed to create an interactive scene. It does this by converting 3D wireframe models into 2D images with 3D photorealistic quality.
With these 3D files provided by the users, Unity processes, manages and checks every possible interaction, behaviour and configuration to create as close to a life-like experience as possible. "In this case, we have to add virtual materials made from stratified layers of information to the geometry of the product. This creates a perfectly photorealistic quality and a reliable "look & feel" perception."
If the user doesn't have 3D files? SHIN can reverse-engineer the process, starting from a physical object to create a 3D digital replica. "First, we digitize geometries and materials," he explains. "Then we combine them to exploit the data-driven rules-based engine to generate an engaging digital experience."
SHOWin3D is SHIN Software's proposal for digital transformation, see how SHOWin3D promises to transform the design industry with its 3D revolution.
How to make it happen
The process is simple whether the user has 3D files already or not. If 3D models exist, ExpoWanted uses the power of SHIN software to turn objects into interactive tridimensional visuals. If not, using laser scanners, the first detection of surfaces is made: then 3D artists decompose the object into customizable parts.
With regards to materials, a built-in library and editor allows users to create and assign different textures and patterns to their 3D models. If the necessary material doesn't exist there, it can be fabricated and added manually.
After the models and materials are defined, the next step is dictating how these models and materials should behave. From switching on a light to rearranging a modular sofa design? The user defines the product's digital twin and the final interface according to the functionalities outlined beforehand.
Finally, these products are integrated with third-party elements like the brands' websites and potentially even a shopping cart or an e-commerce platform. They can even feature on a mobile phone application or paired with a real-life event. Digital transformation of designed projects is that easy.
"According to McKinsey research, COVID-19 has accelerated digital transformation by seven years," says Patrick Abbattista, CEO of DesignWanted. "Today more than ever, with events cancelled and sure to change shape in a post-pandemic world, it is necessary to invest in alternative experiences for customers and a large digital audience."
Curious to know how SHIN Software transforms creative ideas into digital realities? Head to SHOWin3D: From simple CAD to 3D interactivity.
Create an environment composed of high-end, photorealistic 3D-renderings
ExpoWanted is the ideal launchpad for companies as well as independent designers wanting to provide an immersive and emotional product experience. Users can explore and configure items and their environmental context in real-time, trying different fabrics, changing colours and even altering the time of day to see products in different light settings.
Because every product and environment is composed of high-end, photorealistic 3D renderings, the application provides an engaging 360º experience with brilliant detail. Simple interactions allow the user to customize items quickly and easily.
Among the companies which joined ExpoWanted already, we find the office furniture giant Herman Miller, lighting company Masiero, home furniture brands Pedrali and Natuzzi, bathroom design brand Arbi Arredobagno, surfaces specialist WOOD-SKIN and designer-cycles brand Urwahn Bikes.
Redefining the design fair with hybrid experiences
Offered as a solution today and an advancement for tomorrow, ExpoWanted is a key step toward a more sustainable and efficient future for established brands and new designers. Without the need for physical spaces, it reduces the time and costs involved in traditional ways of launching new products.
ExpoWanted not only lets users access virtual spaces at home but also augment products in their own space. However, the technology isn't limited to remote experiences and could change the way we think about design fairs and global events in the future.
"Physical experiences won't disappear but virtual and augmented reality will redefine them," says Abbattista. "We think that physical experiences will focus on practical and interactive aspects and less on the exhibition, which can be recreated digitally."
"This doesn't mean making events disappear either, but simply eliminating the inefficient part that makes them very expensive in many ways."
ExpoWanted can be embedded by companies on their own website and can also be used in-house by commercial teams, making it not only an exhibition space but a fundamental tool for sales.
Products exhibited to DesignWanted's audience of over 20 million people
Product launches and virtual showrooms will be highlighted on ExpoWanted with the site featuring an index, allowing visitors to easily find products by country, design category and product type.
Joining the platform is easy, and like all design fairs, ExpoWanted has several commercial plans to suit the individual. Based on each plan, exhibitors will have access to a dedicated communication plan on DesignWanted with offers that range from magazine articles to social media posts on DesignWanted, benefitting from its global audience of over 20 million people reached monthly, combining the digital magazine and social media channels.
"ExpoWanted is the first truly virtual fair, powered by extremely advanced augmented and virtual reality technology", Abbattista explains. "It allows companies to move into the future of communication, a future that is happening now because of COVID."
"Standing around and watching the world change is not enough. Immediate answers are needed to support companies in the sector in their communication and sales strategies on a global scale. These solutions will be integral in a 'post-pandemic' world."
If you have a new product or collection to launch and want to know more about this new exhibition space, inquire here about ExpoWanted.