Lighting design
Floating Ideas by Guan Lee for Gabriel Scott
Project selected among the 10 must-see exhibitions in the 5VIE design district, for our DWalking guide dedicated to Milan Design Week 2022.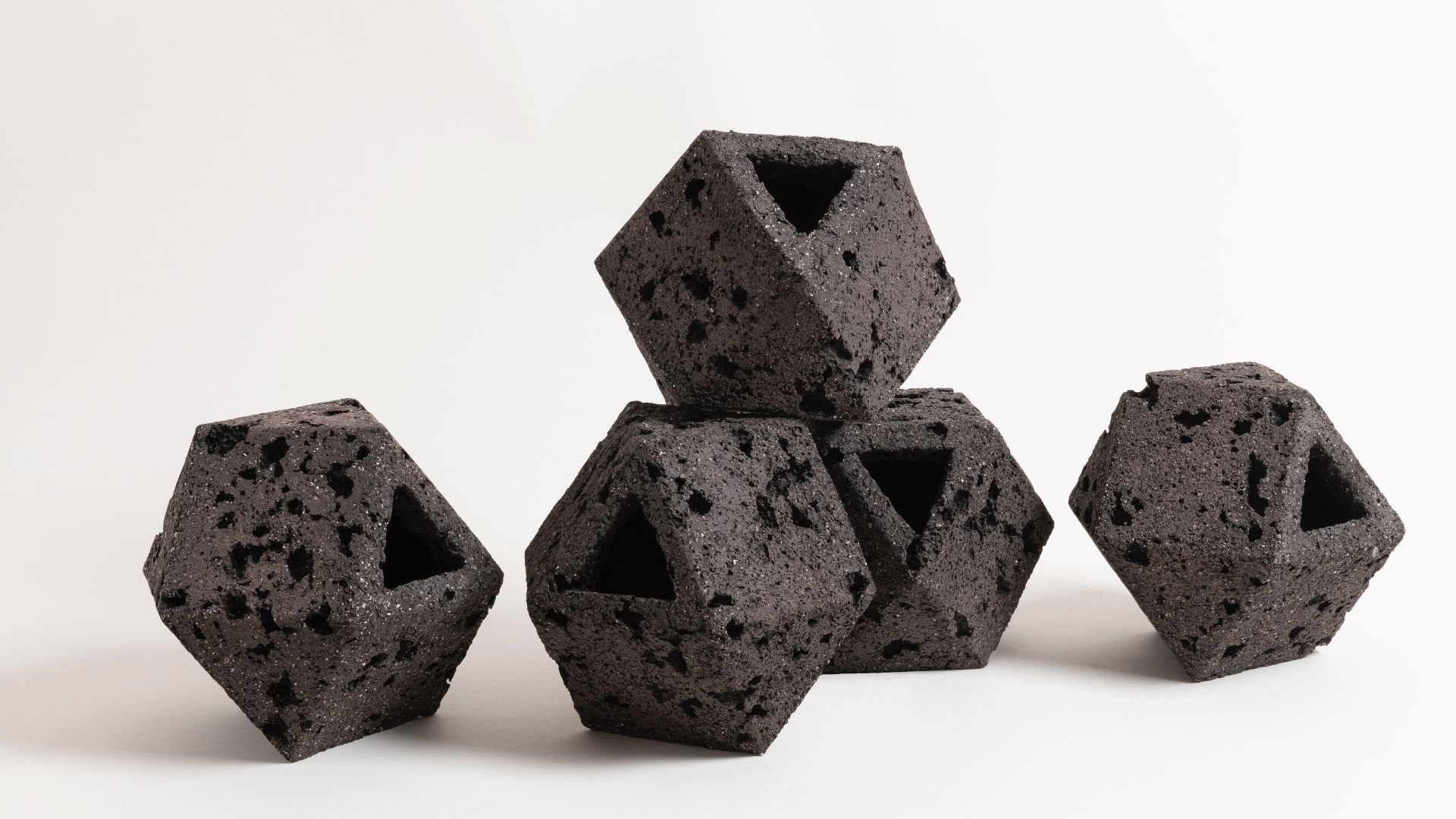 Dr. Guan Lee's striking floor installation, illuminated by light bulbs, is made from POLiROCK, a new material developed by Material Architecture Lab: fired clay with unique characteristics, somewhere between ceramic and rocks.
It appears natural and yet it is made by recycling manufacturing waste.
Lightweight and porous, it has varied possibilities in application from everyday objects to architectural components.
It is a material that can stay outdoors to interact and blend with nature.