From graphic design to object design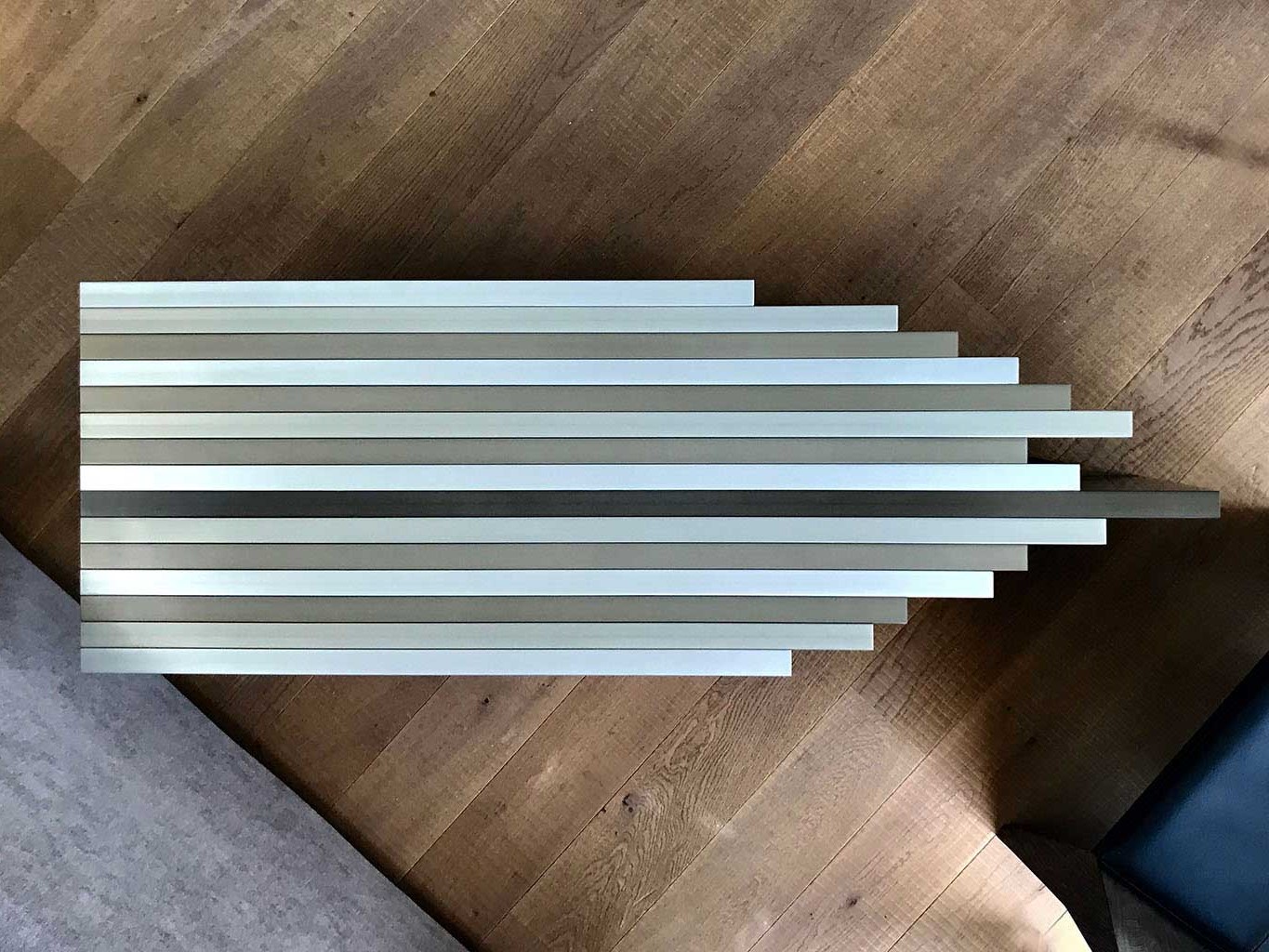 Daniel Guillotin has been a graphic designer for more than 30 years, working alongside signs, images, texts, shapes, colors and materials. "I missed the third dimension," says Guillotin who designed a free-standing coffee table.
Daniel Guillotin, a furniture designer from Normandy, Frace, worked as a graphic designer for a long time with two dimensions. However, he missed the volume, the work of the material, the collaboration with the craftsmen. To compose with the technical constraints, to turn around the object and to make it physically possible in all its faces. Between the sculpture and the object, Guillotin was always attracted by the sobriety of the drawing and the limited series which provokes the creation.
SUSTAIN is a coffee table designed around the idea of ​​balance. The 15 profiles that compose it have been worked separately. The laminated construction, diverted from the wood, allowed to move the center of gravity to create an important overhang that values ​​the notion of balance.