A furniture collection inspired by a traditional palm-leaf architecture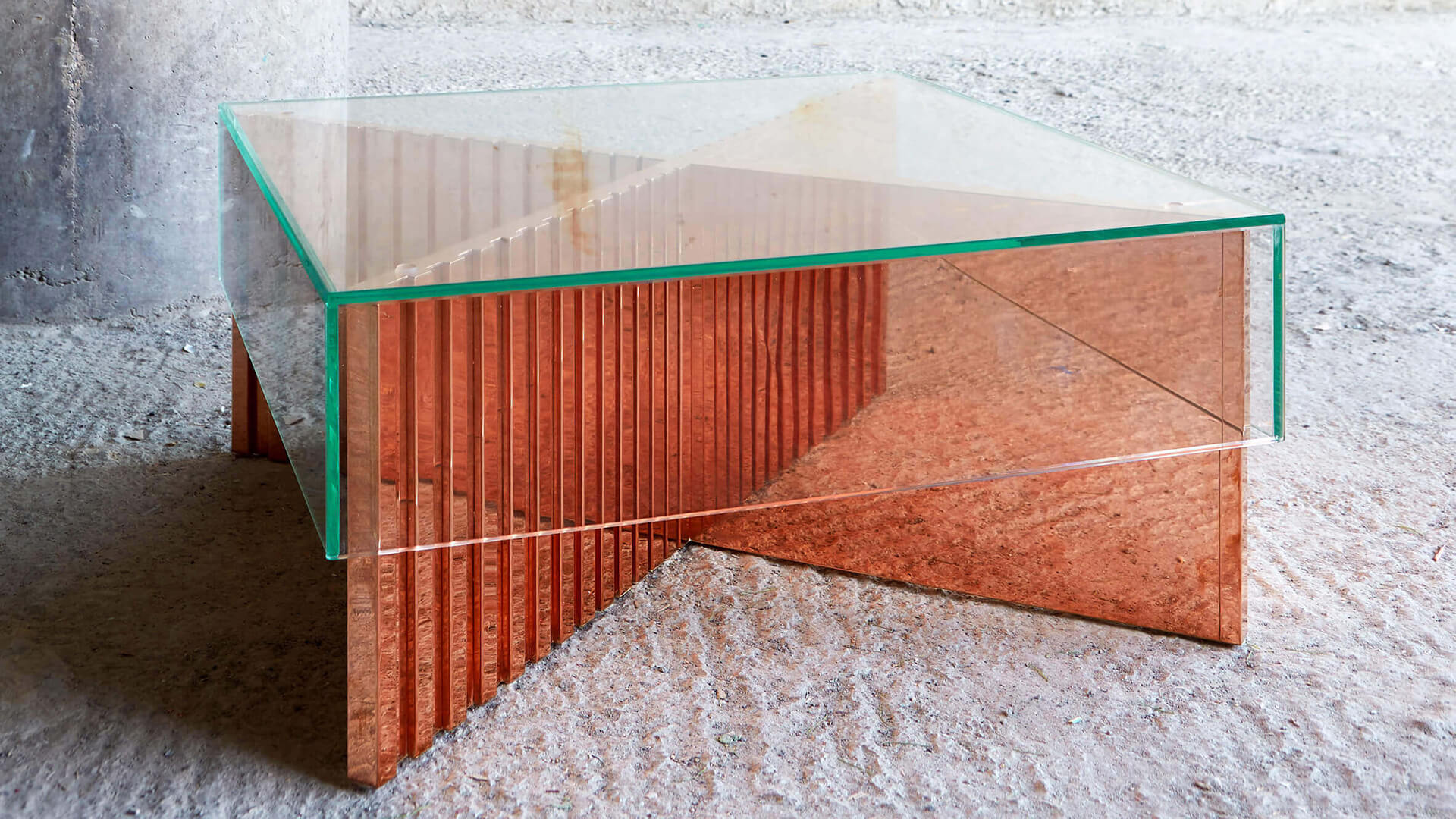 AlAreesh collection – by Aljoud Lootah – is a set of furniture and lighting products inspired by the traditional structure of the same name.
The "areesh" structures are constructed from dried plain fronds of palm leaves, placed vertically as poles, and linked by the use of ropes to create simple enclosures providing shade from the sun and protection from the wind.
Structures created by "areesh" were commonly used in the UAE as summer houses and majlises as the gaps in the walls allowed for ventilation.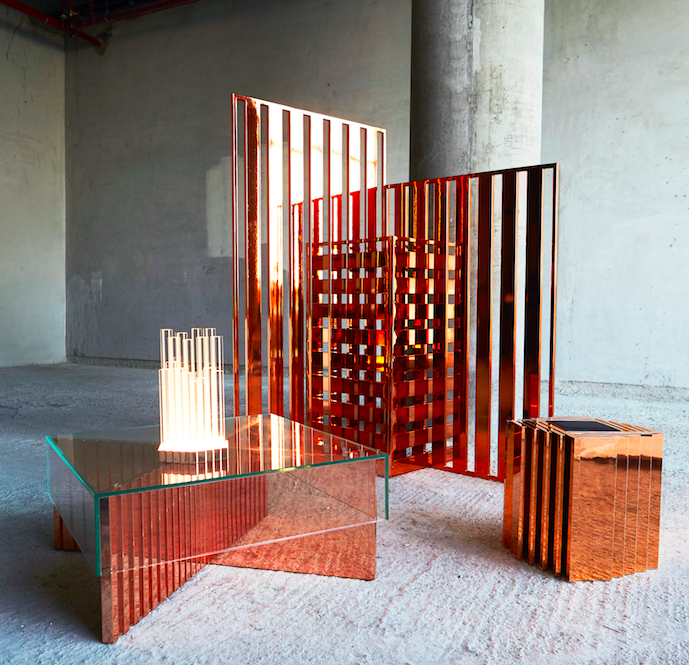 Inspired by this traditional palm-leaf architecture, the collection encompasses a room divider, a coffee table, a stool and a table lamp with a base electroplated with 14 karat Rose Gold.
The designs play with light and shadows, as the pieces pay homage to "areesh" walls and structures.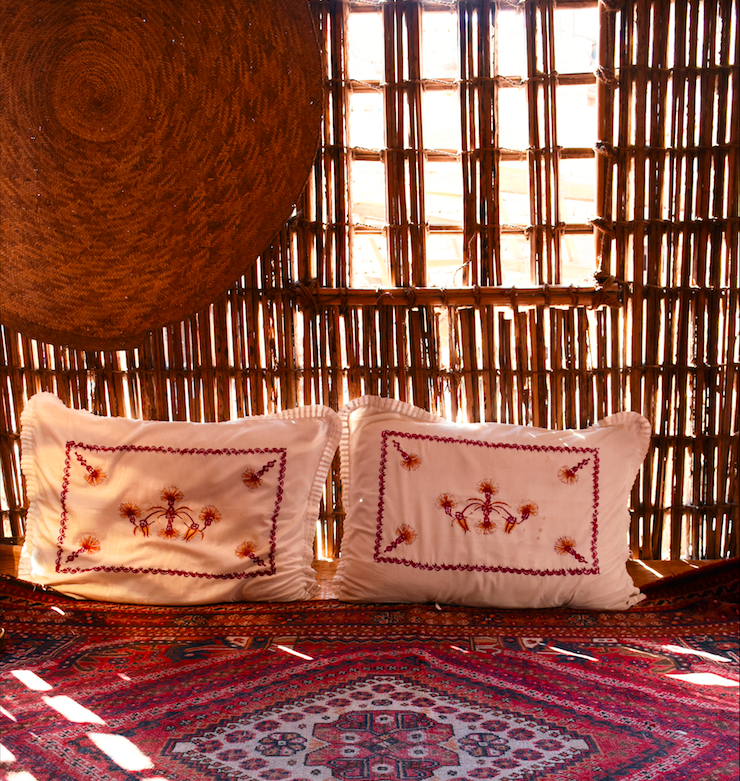 Historically "areesh" structures create walls protecting their interiors from its surrounding area.
To juxtapose this, the copper used for the collection brings a new dimension in which the pieces reflect their surroundings.
The lamp, room divider and stools were produced by Probas.Plating, a German electroplating company.