Glass Blower Owned & Designed Minneapolis Cafe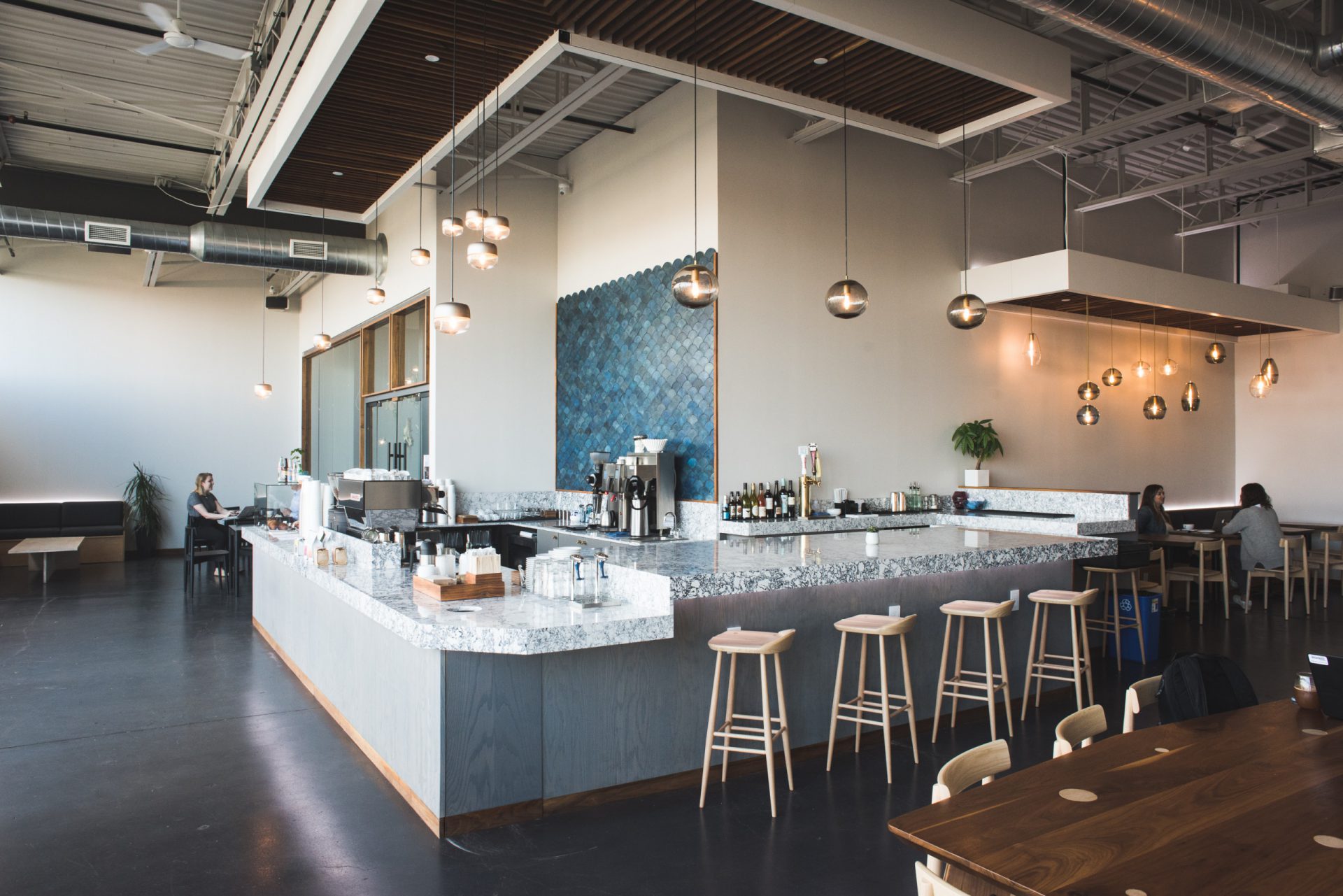 How often is it that a bunch of glass blowers that own a lighting company decide to expand into the cafe industry? We've discovered that it's not that often.
Hennepin Made launched its glass lighting company in 2007 in a small warehouse in Northeast Minneapolis, Minnesota.
Quickly growing their business, they needed a bigger building.
In 2016 they purchased a 30k square foot warehouse (previously a window manufacturer) in downtown Minneapolis.
Their growth inspired the business idea of opening a cafe to both showcases their lighting and to offer a space for the creative community to gather. It's been a year since the cafe opened and attached are some snapshots of the space: Parallel Cafe.
The cafe design incorporates furnishings from the following partners:
Ercol Furniture
Semihandmade Cabinets
Cambria Countertops
Concrete Collaborative Tiles
About Hennepin Made:
Hennepin Made co-founders Jackson Schwartz and Joe Limpert launched their business in 2011, driven by a desire to build something sustainable and transformative for their field.
Skilled artists and glassblowers, the duo saw an opportunity to connect their passion for glass with lighting design – and quickly made a national name for themselves.
In 2016, still growing rapidly, the crew purchased, renovated, and moved operations into a 30,000-square-foot former industrial warehouse in Minneapolis' rising North Loop.
Today, the Hennepin Made headquarters is home to seven full-time glassblowers with more than 80 years of collective experience among them, working alongside a team of 10 additional staff.
The business has expanded to include a vibrant cafe, multi-purpose event space, retail lab, and lively coworking office, with other creative ventures in the works.
Putting down roots in the heart of Minneapolis, Hennepin Made has become a creative hub – a space where the craft and design communities co-mingle and thrive, a place where big ideas become reality.