The Groundfridge has been upgraded and is ready for sale.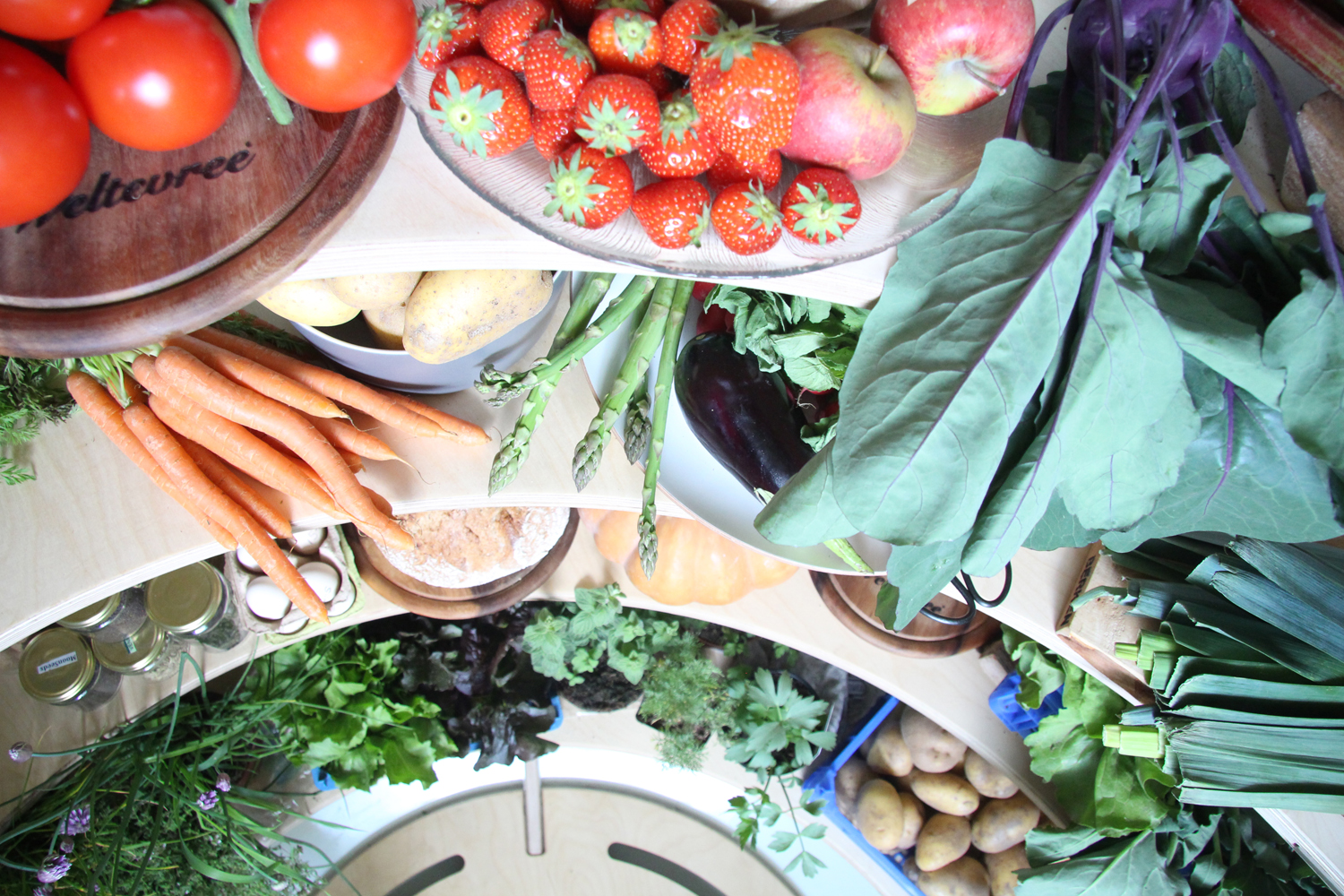 Keeping your food cool without using a refrigerator. The Groundfridge is an innovative product based on a basic principle that goes back centuries.
It is the ultimate innovative version of the traditional root cellar. It answers to the needs of people and companies who have their own vegetable garden or wine collection and who lead modern, self-providing lives.
Therefore it is not only a product that fits very well in today's society but also the cheapest basement without a building permit.
How does it work
The Groundfridge is dug in and covered with the excavated soil from its location. This covering layer of soil is about 1 meter thick and has sufficient insulating properties to make the core temperature barely vary. Furthermore, there is a ventilation system that refreshes the air in the Groundfridge during the night.
Design
The design is clear like a cellar with some friendly details: it's spherical, and the white, smooth surface makes it feel spacious and clean.
It is designed by Floris Schoonderbeek and nominated for a Dutch Design Award in 2015.
The past years, the Groundfridge has been further developed into a fully-fledged product and the first Groundfridges are now being installed.
Also, there is a Groundfridge on display at "De Kleine Campus" in Arnhem, the living, work and experimental place of designer Floris Schoonderbeek.
New
The Groundfridge has become more constant and easier to control for the user.
The time-controlled ventilator, which inhales extra cold air at the coldest moments of the night, ensures that the Groundfridge stays at the right temperature during the season.
Upgrades
– Lighter and better isolated door.
– 8 to 10 cm durable isolation shell for better cooling results and protection of the Groundfridge.
– Smart stainless steel handrail with active ventilation.
– Timed ventilation on rechargeable battery for inhalation during coldest time of the night.
– Stronger and easy to install shelve system.
About Groundfridge
Groundfridge originated within Studio Floris Schoonderbeek, known from among others product label Weltevree, the Dutchtub Original and the successful charging point for electric cars, the Lolo.
The Groundfridge project has grown into an independent company with its own team completely dedicated to this project.
The Groundfridge Original is available from € 9.900,- incl. VAT.
Groundfridge deliveries to Benelux countries will commence as of June 2019. Deliveries to non-Benelux countries set to commence from 2020.
If you would like more information about the usage, installation or technical specifications go to www.groundfridge.com or follow us on Instagram