Home decor
The surreal curves and shades of the Guise collection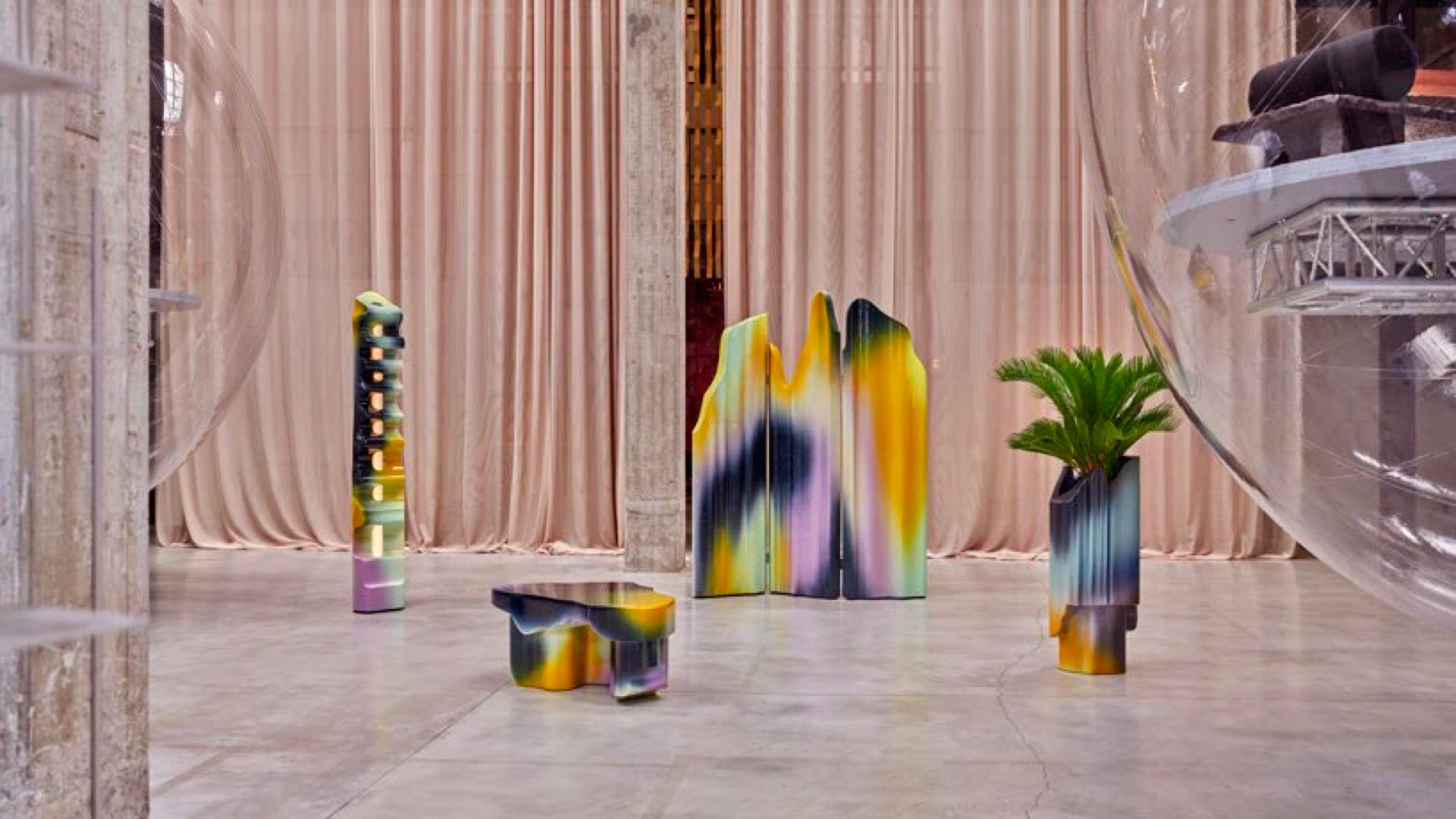 Presented at Nilufar Gallery in during Milan Design Week 2019, Guise is a temporary furniture collection by Odd Matter, a multifaceted design studio based in Amsterdam.
Initially the Guise collection consisted of three benches and a console made from carved foam and spray-coated in glossy car lacquer.
After the Nilufar's exhibition FAR, designed by Space Caviar and curated by Studio Vedet in 2019, Odd Matter added a screen, a table and two planters to the original furniture collection.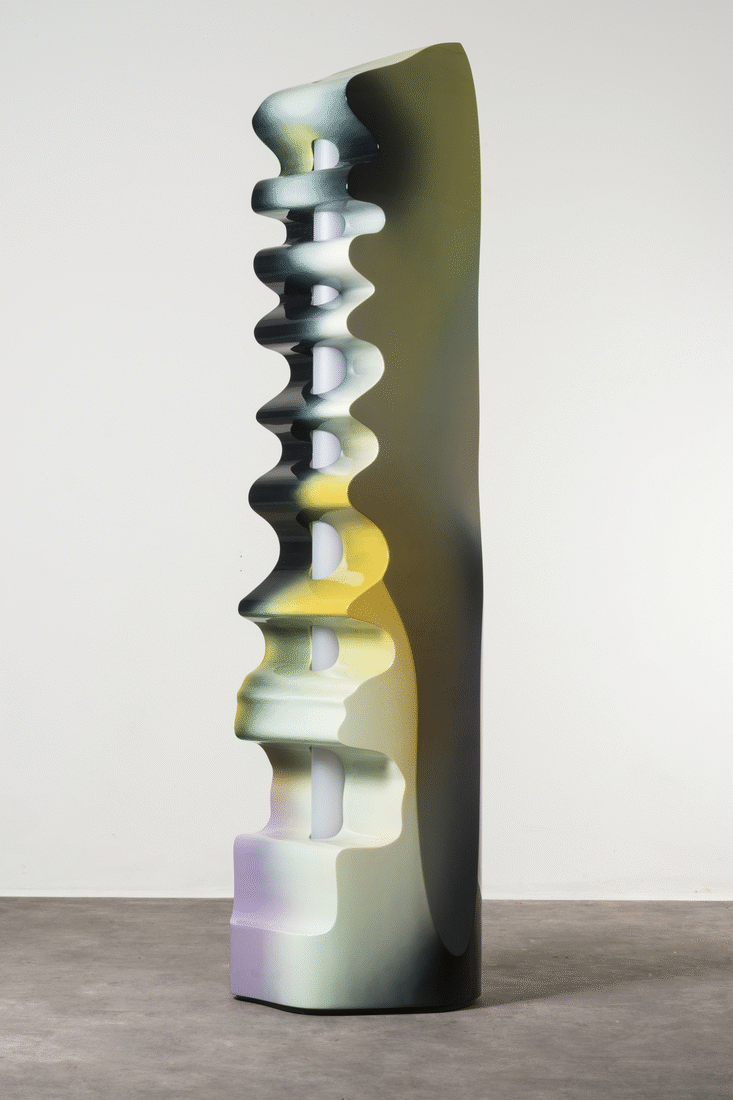 Odd Matter: "Surfaces protect what is below and allow us to interpret our environment. With that, it is in our nature to select, embellish and showcase our identity and taste through them."

Appearances are often deceiving, concealing the true nature of a design piece and its hidden meaning.
Guise explores the first encounter of two surface techniques from different historical periods: scagliola and spray painting.
Scagliola is a 17th-century manufacturing technique for producing faux marble using a composite substance made from selenite, glue and natural pigments.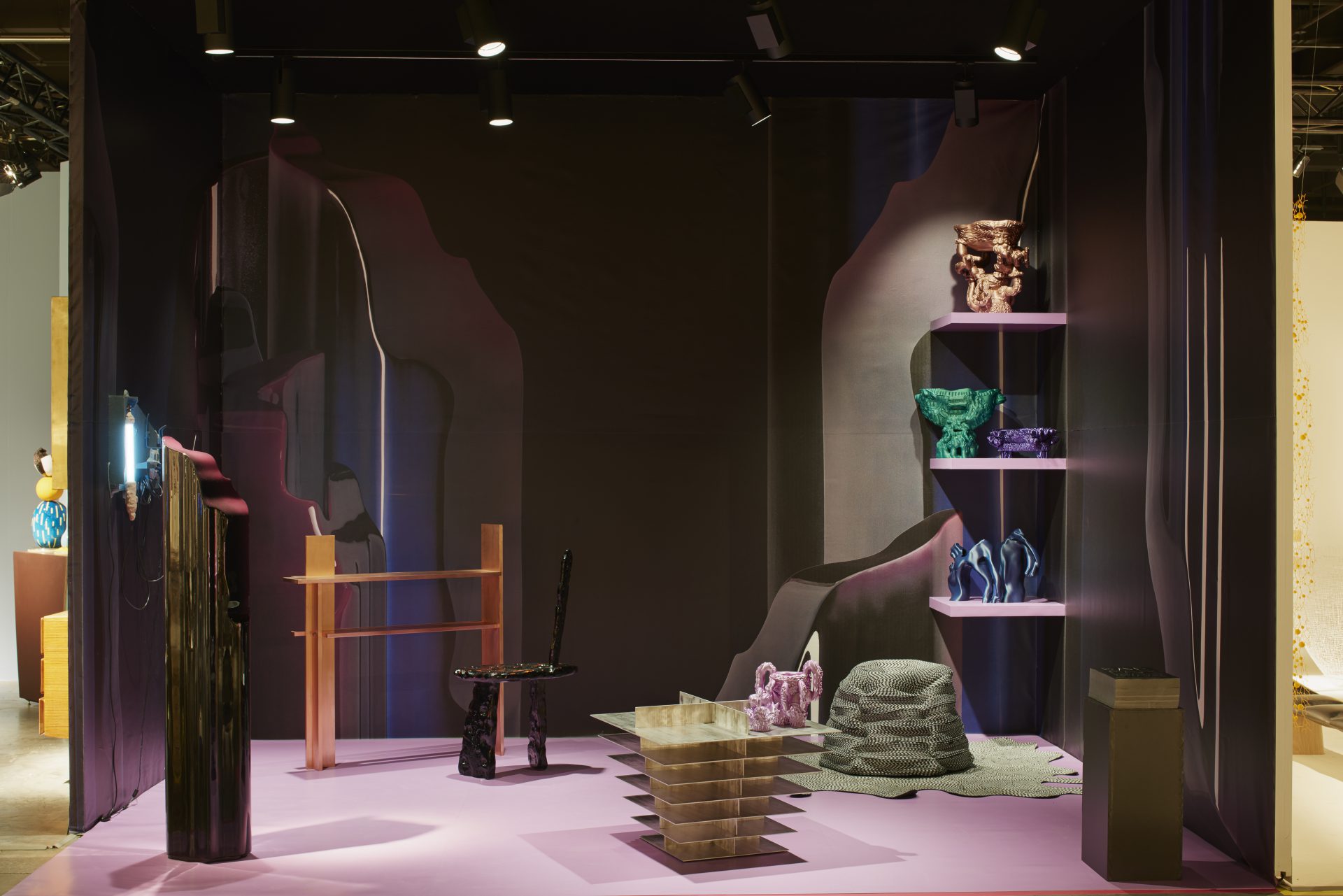 The scagliola technique can be seen in the ornamentation of historical churches and palaces such as the Versailles.
In contrast, spray painting is a fairly modern technique often used in the automotive industry for customisation of cars.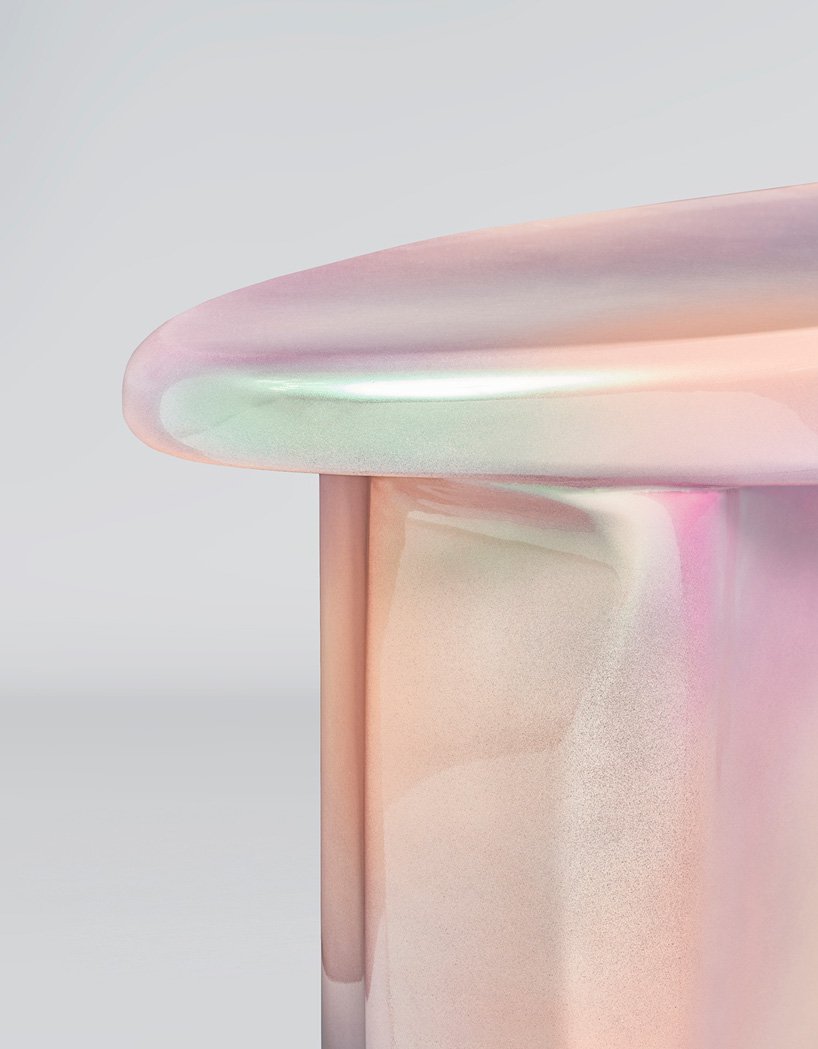 "Guise plays with these notions … embracing an almost scary instinct to subvert the meaning of something and fake its real nature."
The superficial identity of Guise is the result of Odd Matter's constant curiosity about the possibilities that lie unseen within existing techniques.