Horti, the Secret of Porta Romana, in Milan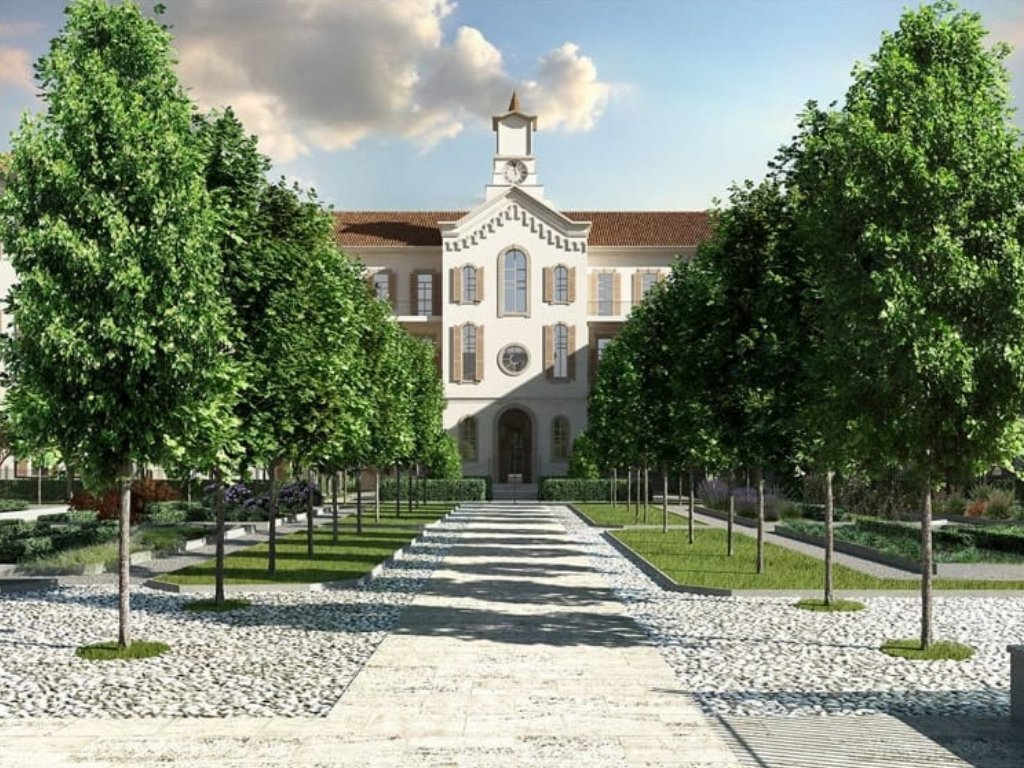 In Milan, an elegant 19th century building bears the historical traits of Lombard architecture.
Thanks to the Horti Project, the area that lies between Via Orti and Via Lamarmora – within the Porta Romana's neighborhood – has been brought to life again through a process of residential transformation that aims to give new life to the original buildings and enhance the importance of the ancient garden and green park.
Horti offers 82 flats with basements and underground parking. The whole residential complex is with energy certification A.
The residential options feature a variety of shapes and floor-plans, all finished to a high degree of excellence, with high technology and home automation.
The Via Orti entrance is composed of independent urban villas on different levels whose style recalls, for some features, the traditional Milanese architecture.
The villas have a private garden, basement and private bike parking each.
The via Lamarmora building is an entirely new construction, consisting of a number of flats which modern and functional floor-plans and a great view of the Villa and the garden.
Horti is surrounded by a green belt bursting with history that extends for 10,000 sqm.
The garden has been designed according to the original plan of the medieval idea of hortus conclususmaintaining the plants that have been growing there for years.
Behind the project, there is the name of Michele De Lucchi, one of Italy's greatest designers and architects, famous worldwide for projects involving brands such as Olivetti, Synthesis, Philips, Telecom Italia, Poste Italiane, Artemide, and many others.
Now working on such a unique and valuable idea: HORTI THE SECRET OF PORTA ROMANA.
Partner of the project, Milano Contract District, the first Interior Design Platform in the world, awarded the Honorable Mention at the last edition of the Compasso d'Oro, that has innovated, through its services and marketing inputs, the real estate process transforming the pure product supply into a project of exclusive cooking specifications.