Architecture
The powerful and moving statements of artists ICY & SOT
Brooklyn-based street artists and brothers ICY & SOT use their unique visual language to deliver significant statements while tackling important issues.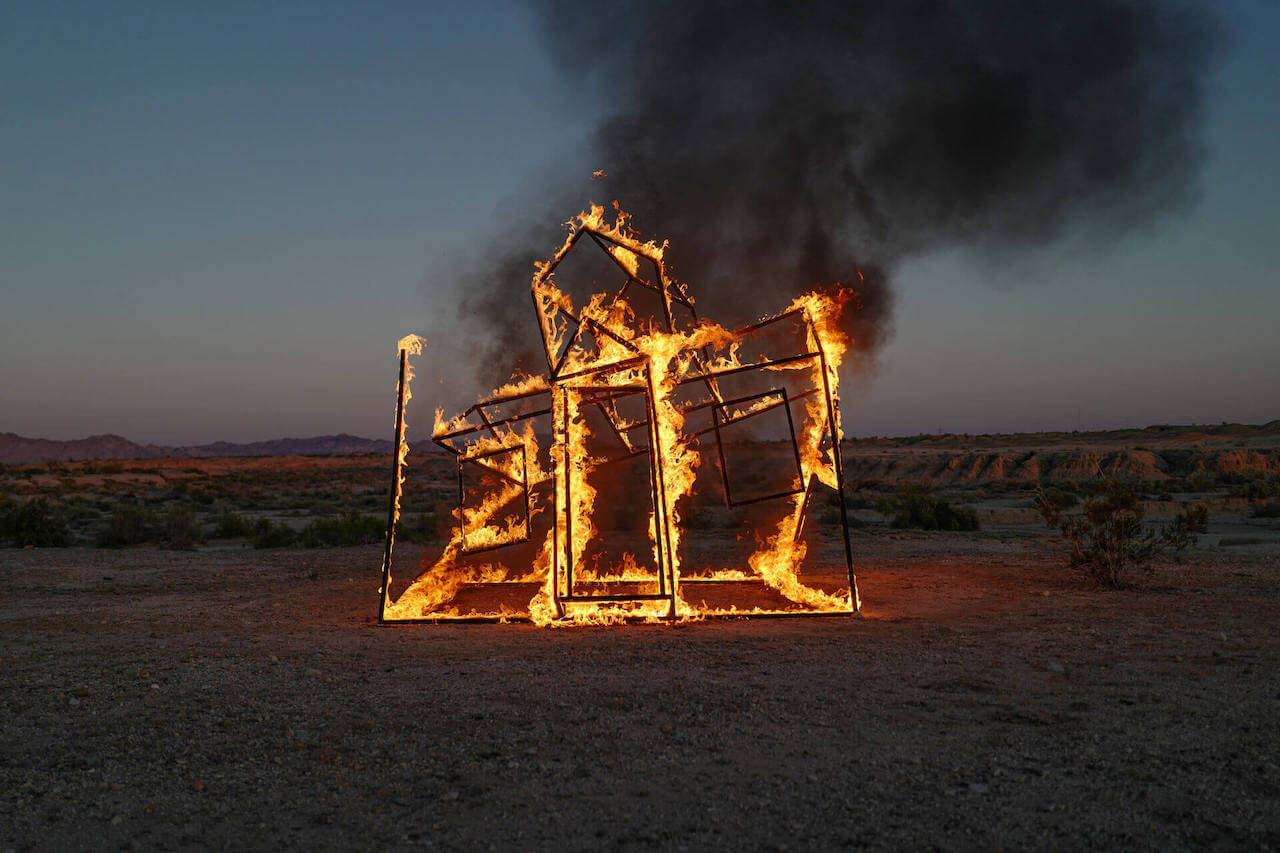 Born and raised in Tabriz, Iran, the brothers ICY & SOT started making their mark in 2006 on the streets of Iran.
It was through skate videos and games that the brothers discover the fascinating world of stickers and stencils while finding new ways of interacting with their surroundings.
Soon after, street art became their main form of expression. 
It is through finding the right medium that the duo gives their ideas the greatest resonance.
Their thoughtful and unique visuals help create incredibly powerful and moving statements that address important world issues, this is complemented by their use of all raw materials such as barbed wire, iron wire, old rusty shovels or oil cans.
Combining the right medium and material fill ICY & SOT's work with poetry and fragility that reflect the very state of our times.
Below, our interview with the two brothers.
Who are ICY & SOT? How did your journey begin?
ICY & SOT: "We are self-taught artists, brothers from Tabriz, Iran and currently living in Brooklyn. It all started with our career in skateboarding.
We used to make small stencils and stickers and put them up around the city.
At the time we didn't know very much about the street art movement, but through the internet (flickr) we got to know other international street artists and we became more interested.
We loved the simplicity and quickness of single layer stencils.
Since it was all illegal in Iran we had to be really quick putting a piece up.
Our work has changed so much since then, we have always enjoyed experimenting with new techniques and mediums, one thing that has always stayed the same is the simplicity of the works so people can connect easily and that we have tried to have a message with our work."
Why focus on activist art?
ICY & SOT: "We believe that role of the artist is to advocate for the freedom and hope of the general public and to raise awareness about the issues of their time.
The impact a piece has on the course of someone's day may be small but it's still an impact.
When we started working in Iran our works use to be painted over and get censored so we began to make works about censorship and social issues in Iran, that was the way we started making art and that's kinda always stayed with us.
Our goal is just to continue making art.
We are excited to see where it will be taking us with our practice. What we do is what we love to do, it's the only language that we can express ourselves the best."
Which are the main values, core concepts or style inclinations that, above all, will always represent ICY and SOT?
ICY & SOT: "We want to create art about the issues of our time, raising awareness and reminding people about those issues.
We never really had one specific style in our career, we always enjoy trying different materials and object that works the best to share our ideas.
But we have been continuing some of the series we started a couple of years ago."
Your work is a powerful voice packed with impactful messages about experiences and critical issues of our time. How do you go from an idea to the final realization? How do you choose a new topic to work on? How do you envision the installation? Do you make multiple attempts? How do you decide which materials and objects to use?
ICY & SOT: "Sometimes it starts with observing something random in a photograph, in nature or at any place pretty much, focusing on an object or landscape may spark an idea.
We keep those ideas and when we brainstorm we go back and forth, trying to build the concept.
Then we do sketches and sometimes make a small version of it and try different materials until we figure out a way to make it happen."
You recently presented your work "Our House is on Fire" inspired by climate activist Greta Thunberg's work and the worldwide environmental movement she has started. Can you tell us how the idea of the installation came to be and the development behind it?
ICY & SOT: "The piece was inspired by Greta's moving speech.
"I want you to panic. I want you to act as if your house was on fire."
We wanted to turn those words into a poetic reality.
We built a frame of a house and set it on fire.
Allowing for the untouched surrounding nature to be seen between the blazing framework of the house, we wanted to show that the earth is our home and its in serious danger, we should all take care of it!"