Design
Isola Design District goes digital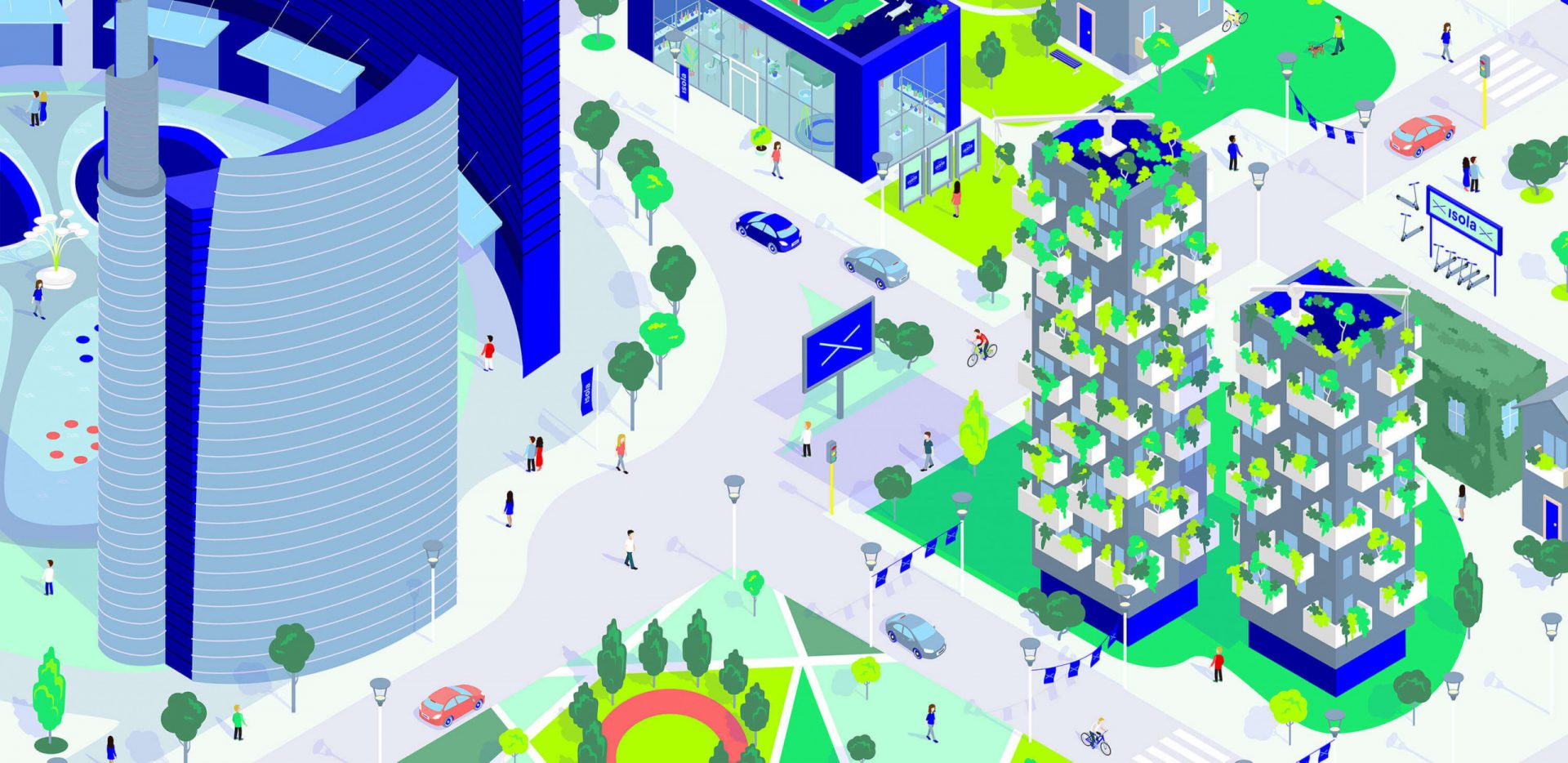 Isola Design District launches its new digital platform dedicated to young talents, emerging brands, and green projects.
These are complicated months also for the design industry because of the COVID19: the cancellation of the 2020 edition of Salone del Mobile and, consequently, of Milan Design Week, has created a gap that is difficult to fill this year.
Despite this, the organizers of Isola Design District have never stopped and in recent weeks have started a process of digitization of the event that they had been planning for a while. The aim is, as always, to highlight the designers of their community with new digital services.
The new platform will be online in mid-June and will be launched together with a program of live streaming events from June 16 to 21, the same dates when Milan Design Week was supposed to be held this year.
"Our initial project is evolving: it started out as a local event and it is slowly becoming global – explains Gabriele Cavallaro, Project Manager of Isola Design District – We were the first Italian district to take part in a foreign design event, Dutch Design Week in Eindhoven, and now we are creating a new platform that will be accessible to everyone, anywhere and at any time".
There will be 4 new sections on the website: Isola Design Community, Isola Design Magazine, Isola Digital District, Isola Virtual Locations.
Isola Design Community
Here, designers and design studios can create their own page uploading bio, projects, photos, and videos, to show them online all year round and virtually meet their future clients, buyers, partners, and fans through a direct messaging tool.
The Isola Design District's curatorial team is already selecting the designers who will become active members of the community, in order to guarantee from the beginning contents that are coherent with the district's themes and high quality.
Isola Design Magazine
To keep up-to-date with all the latest news from the district and the world of design in general, users can access to an evolved version of the previous Isola Design District blog. The contents will be the result of the work of the editorial team, but also of a selection of media partners and designers, who will deal with topics such as innovation, circular economy, and biomaterials.
If you want to find out about other news regarding Milan Design Week, don't miss Ventura Projects in Milan must stop after 10 editions.
Isola Digital District
A truly digital version of the Isola district redesigned to be easily usable, through an animated graphic interface that will engage users. With a simple click on a building or object, it will be possible to access a series of different types of content, such as virtual reality exhibitions, live streaming events, and webinars, design e-stores, a do-it-yourself restaurant, partners' initiatives and much more, including a game!
Designers will be able to present their projects in preview within the virtual exhibitions, but also to organize product launches and sell their pieces online. By doing so, on one hand the organizers took advantage of different technological tools integrated with each other, but on the other hand they are still somehow linked to the territory where the project was born, continuing to promote the city of Milan, the Isola district and the local realities.
Isola Virtual Locations
Finally, designers, brands, and companies will be able to create their own virtual headquarters and organize exhibitions or installations in 3D. The first space to be present on the platform will be an imaginary abandoned factory, which will host the Isola Virtual Exhibition: a collective exhibition curated by the Isola Design District.
Inside, the designers will be able to present their works in preview and let the users know about them, indeed the users themselves will have the possibility to navigate through the areas of the location and interact with the exhibited pieces to discover new contents, such as all the details of a product and of who designed it, but also to buy online through the e-stores on the platform.
For this service, the organizers make use of the collaboration of Kobe Partners, financial & legal advisory for the growth of high-tech companies, which works on augmented reality projects and immersive experiences, artificial intelligence, cybersecurity.
The initiative will not replace the physical event, but rather will be an integral part of it, thanks to a long-term development plan that includes additional digital services and will allow designers, companies, and partners who will be part of the project to have greater visibility throughout the year, from laptops, smartphones, and tablets.
Comehome, a startup that promotes events at home with over 100.000 active users, will be the entertainment partner during the launch event in June. For the occasion, from Isola Digital District it will be possible to access an entire building that will fill its apartments with all kinds of initiatives: from aperitifs with live music to cooking classes, from theatrical performances to DJ sets by international artists, all obviously organized at home!
Among the first sponsors to join the project there is Monkey47, a unique dry gin with 47 botanicals, whose company is particularly attentive to aesthetics: consider the design of its bottles or its distillery in the heart of the Black Forest, completed in 2016 by German architect Philipp Mainzer.
If you want to know more about Milan's design scene and projects, don't miss Project Proposal: The Biscione Pavilion for Milan by Marchisciana Saverio Adriano.