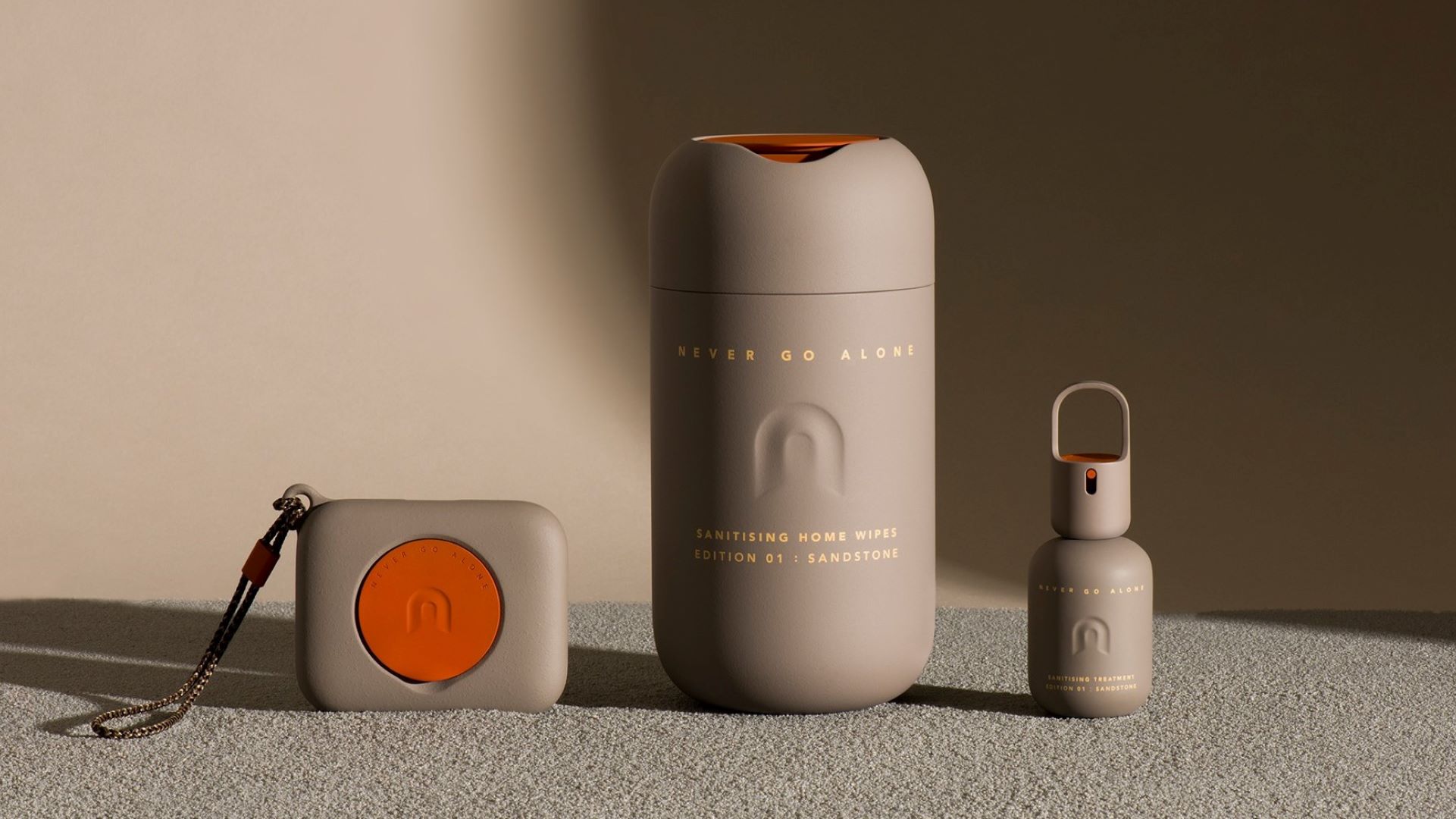 LAYER Studio, delivering award-winning and market-leading experiences, has designed the sustainable packaging for Never Go Alone (NGA), a fresh brand dedicated to daily wellness essentials.
The Never Go Alone packaging has been designed with a focus on sustainability and features innovative on-the-go usability features informed by observation of human behaviours to elevate the hygiene experience and inspire new daily rituals.
The sanitiser and hand wipe containers are refillable, reducing waste and encouraging users to build an ongoing relationship with the brand.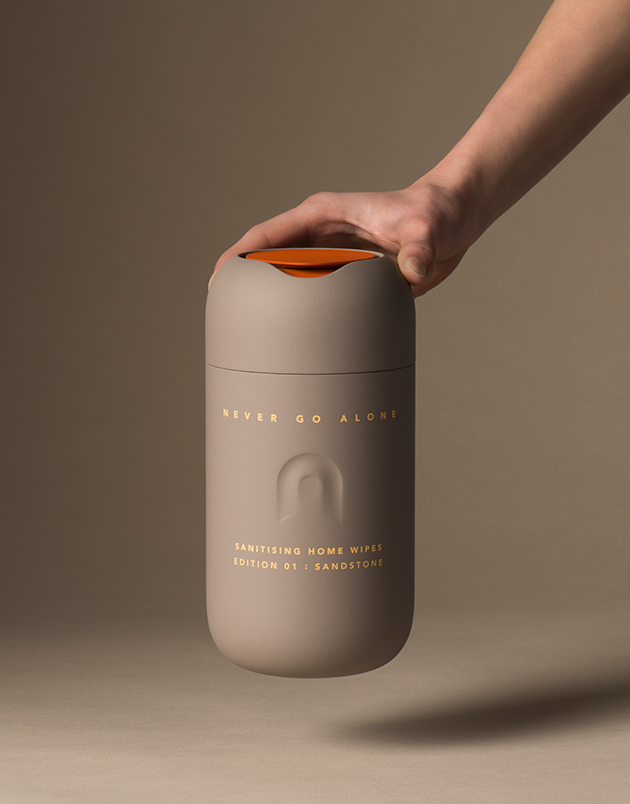 The Never Go Alone packaging employs a rich palette of oranges and earthy neutrals to create a strong visual identity that differentiates the range from an often medical-driven marketplace.
Softly rounded, ergonomic forms crafted from soft-touch materials – including injection-moulded recycled plastic and textile – enhance the experience of handling the products.
Interested in sustainable product design? Discover how we can make luxury design more sustainable and accessible with Ian Yang of Gantri.