Lego X Walala – HOUSE OF DOTS is a child's dream house with over 2 million pieces of Lego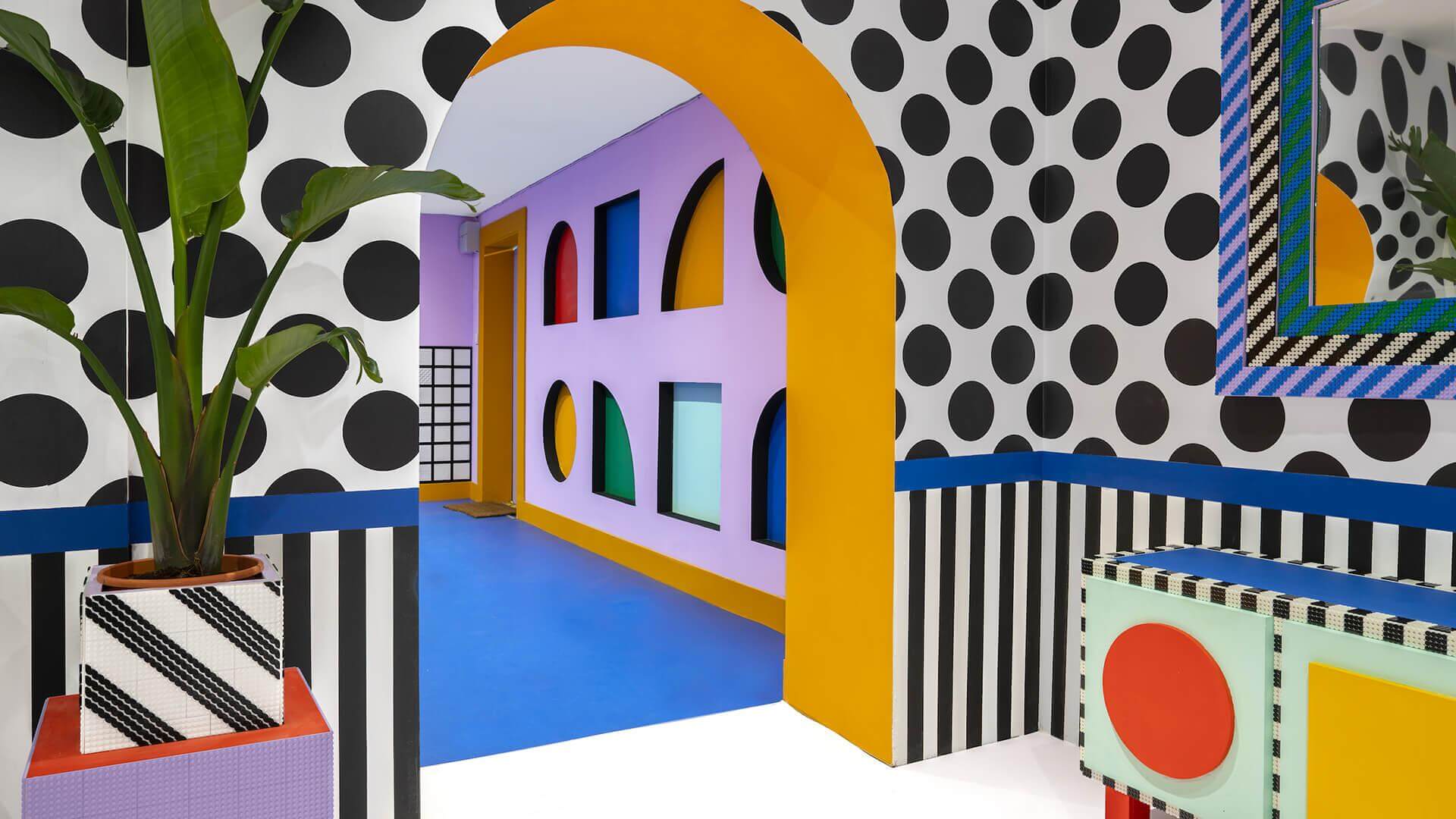 Camille Walala has collaborated with Lego to create Lego X Walala – HOUSE OF DOTS, a brightly colored public installation in London that celebrates childhood creativity and the new Lego product, Lego Dots.
The HOUSE OF DOTS in London's Coal Drops Yard is a public installation that explores the values of children's creativity and why self-expression is important in both childhood and adulthood.
Why the HOUSE OF DOTS by Walala? In order to mark the launch of the new Lego product, Lego Dots
The installation takes the form of a five-bedroom house that is primarily constructed from eight shipping containers. Using the new Lego Dots, Camille Walala customized the walls, floors, rugs, and furniture with a bold color-blocking style.
The minds behind Lego X Walala – HOUSE OF DOTS – Camille Walala
Camille Walala is a French designer, based in London, renowned for her largescale public installations that are usually decorated with bold colors and geometric shapes.
Walala was also behind the colorful benches, planters, and flags along London's South Molton Street, that was named Walala lounge. She creates these bright installations to bring color and fun to the otherwise grey and monotone London streets.
In 2018, Camille Walala painted the façade of one of Brooklyn's Industry City buildings with brightly colored geometric shapes and patterns. That façade was designed to coincide with NYCxDesign festival in 2018.
Materials & Techniques – Lego Dots and Geometry
Lego X Walala – HOUSE OF DOTS resembles a regular home but instead of using paint for the interior design, Walala realizes her style through over two million pieces of Lego's new product, Lego Dots.
For the House of Dots, each Lego dot was placed by hand onto large Lego base plates which were then mounted onto the surface of the plywood furniture and home décor elements.
If you want to know more about visually impactful installations, don't miss Crossing the lines to endless creativity with MOTOREFISICO.
Style & Aesthetics – Palette of dots
The Lego Dots come in a range of sizes and Walala ensured she used a variety of the different sizes to accentuate her distinctive style. She started with the smallest one, one-centimeter tiles, and used it to create patterns around the house – on cushions, walls, and the framework of the windows.
To ensure the dots fit beautifully within the desired space, a table for example, the size of the table and the dots needed to be carefully and mathematically considered. This enabled Walala to create precise patterns throughout the HOUSE OF DOTS.
Lego X Walala – HOUSE OF DOTS is an immersive and playful space that encourages visitors to interact and be creative with the new Lego Dots product
Not only was the building itself a space for creative exploration but guests were also encouraged to get involved with the new Lego Dots by designing their own patterns and bracelets. The guests could design these elements and take them away ahead of their official release date in March 2020.
If that wasn't enough to take away at the end of their visit, visitors could also exit the HOUSE OF DOTS via an 8ft slide on the side of the installation.
Design Memento – A journey through colour and shape
Each room was carefully designed to take visitors on a journey through color and pattern as they walk throughout the HOUSE OF DOTS. Each room had a different color scheme and pattern to create a completely different atmosphere in each space. For example, the bedroom was given a monochrome design, while the bedroom was given a soft pastel tone and the living room was given a large spectrum of colours for a vibrant atmosphere.
The writer's comment – Visually fantastic
The design of HOUSE OF DOTS is a visual treat and a child's dream house, that most adults can remember dreaming about when they were younger. The bright colors and shapes remind me of Nubian architecture, where buildings are finished with vividly colored facades and decorative patterns.
If you are curious to know more about designers with a colorful style, don't miss The intellectual, colorful and multifaceted work of Adam Nathaniel Furman.