Showcasing Hong Kong's local talents through creative design and innovation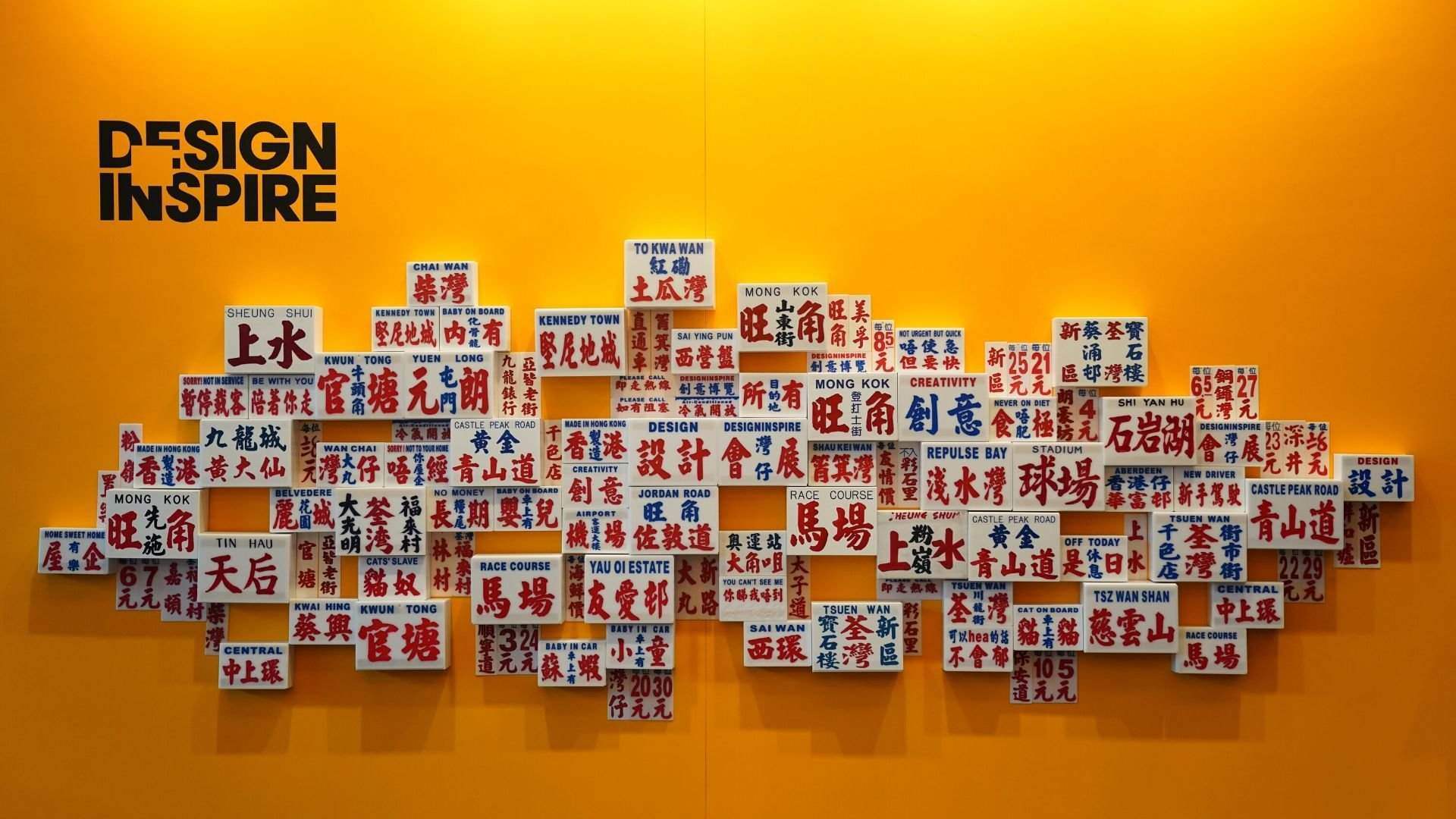 Sponsored by the "Create Hong Kong (CreateHK)" of the Government of the Hong Kong Special Administrative Region (HKSAR), the "Hong Kong Creative Force" pavilion is a campaign to raise public awareness of local young creative talents.
Local designers can promote their innovative works to local and overseas visitors, as well as connect with the business sector and overseas markets through this platform.
This year, the "Hong Kong Creative Force" pavilion showcased a series of design projects which featured the effort made by ingenious local artists.
In line with the overarching theme of "Co-create Sustainable Cities", all these collaborative works aim to promote environmental sustainability, along with the significance to sustain cultures and craftsmanship.
The Warehouse Dai Pai Dong
The Warehouse Dai Pai Dong is a co-created project which consists of the Warehouse Makerspace, Yat Muk, Breakthrough Art Studio and UpCycling Plus that aims to promote the spirit of 'made in Hong Kong'.
Using three types of raw materials – wood, bamboo and metal, local craftsmen and young makers construct a unique scenery of Dai Pai Dong (food stalls in Hong Kong).
Also, visitors experienced wood shaving, stone mining and bamboo weaving on site in the designated sessions.
The Warehouse Dai Pai Dong values interactions between individuals and hopes to present the culture of the young craftsmen community with an attitude of practicality, flexibility and openness.

Craftsmanship is making a comeback among the younger generations while MakerSpace has emerged as the times require.
Located in a historical site, The Warehouse Makerspace is a community co-working space that gathers groups of makers specialised in different types of craftsmanship to share and exchange ideas as well as to learn, think and practice the art of craftsmanship in their everyday lives.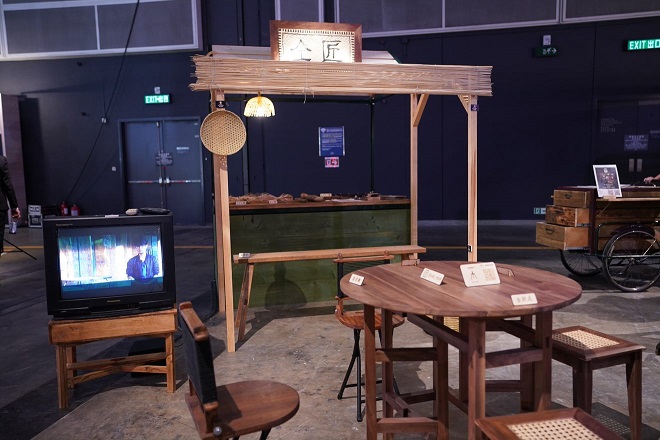 Who moved my signboard?
The unique vibrant scene created by dense, colourful signboards on the streets is considered as one distinctive characteristic of Hong Kong.
Signboards, despite its primary purpose of commercial promotion, contribute to a unique Hong Kong cityscape that is co-created by different business owners, artists and craftsmen, and a culture that encompasses various historical and artistic values.

@streetsignhk have showed 3 sets of rescued signboards, telling the stories behind the signboards and how they were rescued.
Conservation work of signboards will also be introduced, from promotion and education on social media, reaching out to signboard owner to explore preservation possibility, to rescuing signboards that are inevitably demolished.
On the other hand, the exhibits would demonstrate the uniqueness of Hong Kong signboards, including the calligraphy, different signboard materials and neon light craft.he Bank of East Asia Charitable Foundation.
@streetsignhk is a self-initiated concern group started in October 2017 that aims at promoting street signs as urban cultural heritage.

Urban streetscape is one of the many aspects that defines the character of a city, and in Hong Kong, signboards, and neon signs in particular, play a key role.
In recent years due to enforcement of new building regulations and concerns from general public on safety, @streetsignhk noticed a trend of signboards rapidly disappearing and our distinctive streetscape fading.

Their idea is to raise the awareness of preservation by promoting the cultural and historic importance of signboards, and as architects, they would promote awareness on signboard by using our professional background and knowledge, aimed at both the general public and signboard owners by sharing information on the different aspects of signboards, including related building regulations.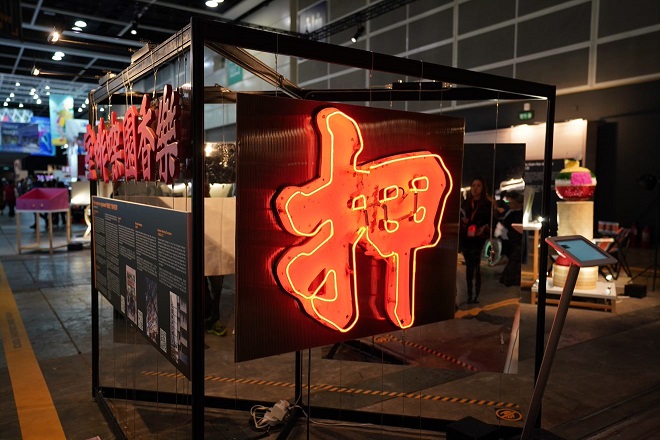 PLASHARK
&dear & Kerry Engagement Jigsaw
Humans and animals intertwined with each other since tens of thousands of years ago.
Mankind survived by utilizing natural resources while taking care of the well-being of mother nature.
However, the emergence of single-use plastics in the recent centuries brought toxic to this life cycle.
The production, use and improper disposal of plastics have led to devastating ocean pollution and disruption of the food chain.

The artwork PLASHARK illustrated the symbiotic relationship between human and marine life.
Built by our Kerry Group Jigsaw volunteers and local artist &dear, the two hammerhead sharks were made of 1,874 recycled plastic bottles, 3,258 bottle caps and 93 wooden wine cases.
We wish everyone will evaluate their daily habits, treasure and respect the nature.
&dear hopes to raise public awareness by sharing the message of animal conservation through different media and activities.
&dear envisions animals and humans to live in harmony and respect.