Furniture design
Metamorphic Rock by Objects Of Common Interest
Project selected among the 10 must-see exhibitions in the Alcova design district, for our DWalking guide dedicated to Milan Design Week 2022.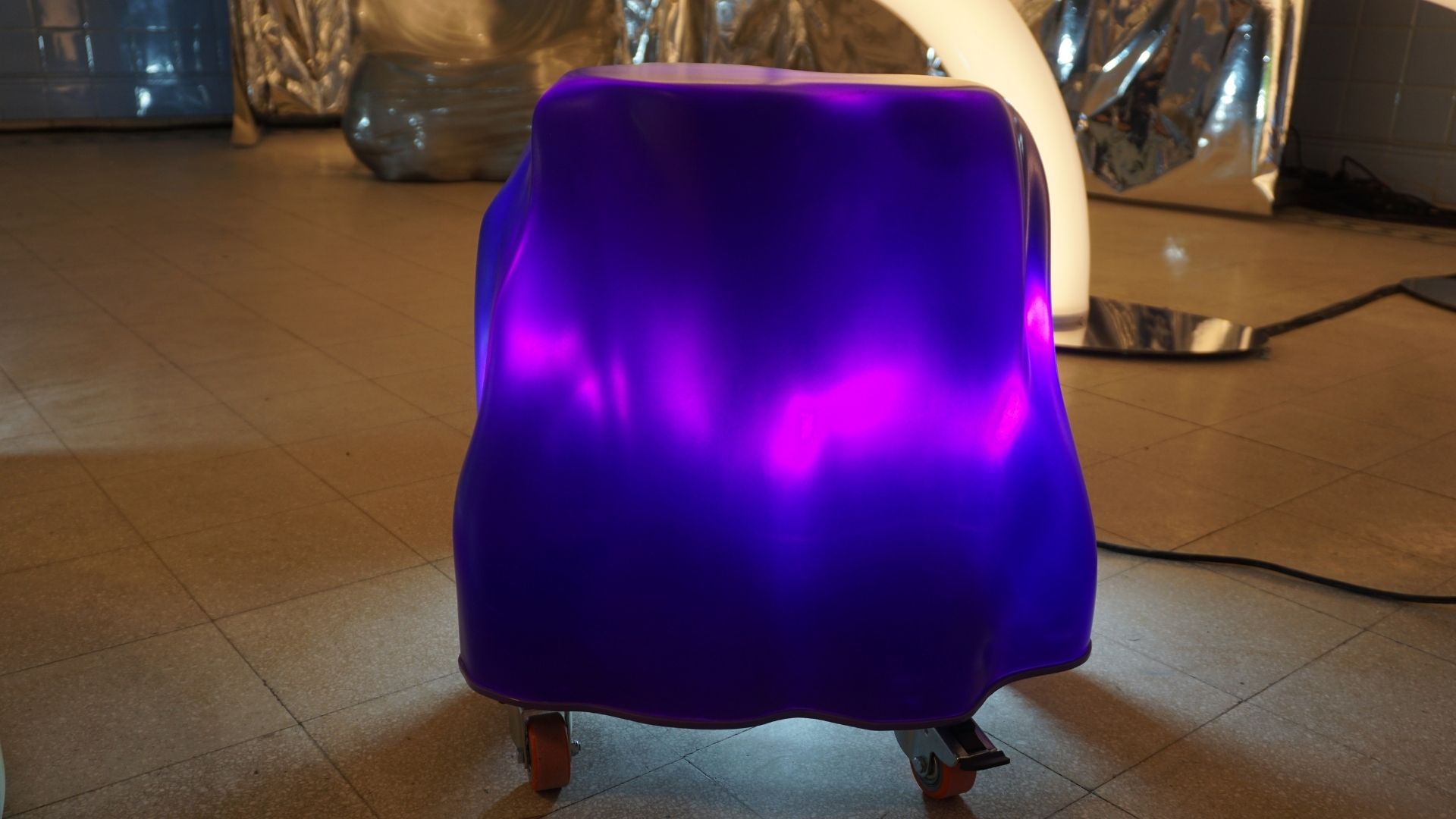 Download our DWalking guide (pdf, mobile-friendly) with all the info for visiting.
In an exploration of shapes and materials which define an original design language and authentic furniture pieces, the American & Greek duo Objects Of Common Interest presents the Metamorphic Rock stools.
Made of a soft gel poured and solidified into casts, the stools have a stable nature due to their weight while resulting surprisingly soft at the touch.
Further revelations ensue when a light beam hits the pieces, revealing the translucent nature of the material that sparkles original light effects.