Architecture
Luxury at home: 8 elements that make them extraordinary
Everyone wants to have a home that has all the features to make them both comfortable and aesthetically pleasing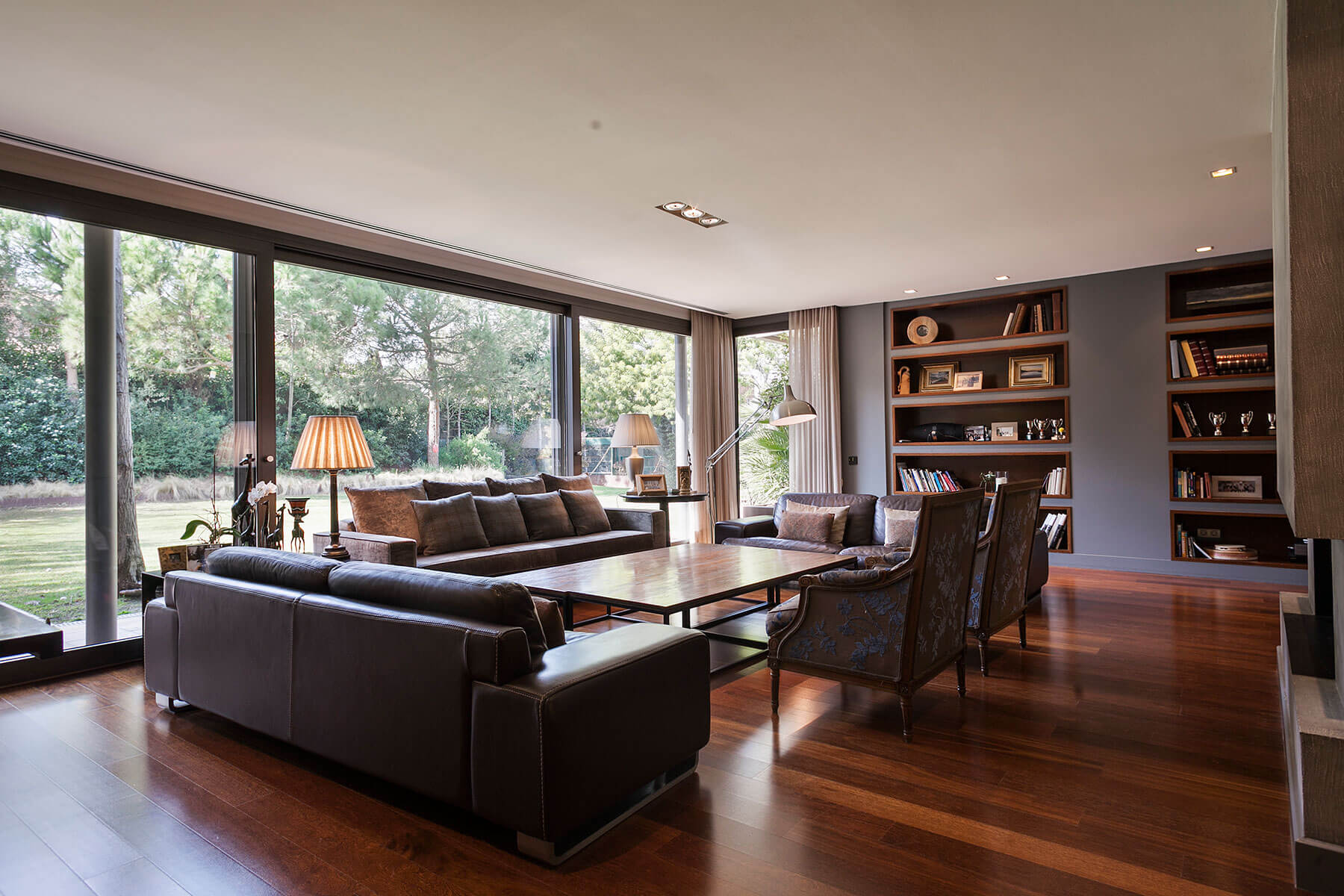 Today, there are homes that are categorized as luxury homes. These properties are not necessarily mansions, but they offer owners the utmost luxury living experience.
It is crucial to understand which elements characterize a luxury home before investing, because a high price tag alone will not put a property in this category.
What makes luxury homes phenomenal?
1. Top-notch Kitchens
Most modern kitchens integrate functions, luxury, and style. Now is the time to transform basic granite into the most dazzling gourmet kitchens.
Bold textures, rich hues and exotic materials – these are some of the qualities that make kitchens one of the most luxurious corners of modern luxury homes (see an example here).
In addition, spacious kitchens are timeless. They make whipping up culinary creations fun and easy, even if there is more than one cook.
2. Bringing the Inside Out
This has emerged as one of today's luxury trends.
Blending the outdoor and indoor living spaces, or mimicking the look of the indoors outside, offers an excellent opportunity to create lavish exterior spaces without any limits.
Moreover, this comes with infinite options.
Modern luxury homes are integrating complete outdoor kitchens, stainless steel work spaces, refrigerators, and built-in barbecues.
Others are making ordinary backyards luxurious by adding some eco-friendly features.
Of course, no luxury home is complete without an entertainment space and a fully equipped outdoor kitchen.
3. Lavish Bathrooms
A luxury bathroom is an antidote to the hectic modern life.
"Luxury" means it includes spa-worthy products, as well as comes with features that add beauty, comfort, and innovative functionality.
You can gently immerse yourself in massaging bubbles in a luxurious bathroom with a long tub, bevelled mirrors, a soothing light, and alcove walls.
With solid hues and walls producing a relaxing setting, the bath spouts and chrome taps help tie together the look of a lavish, calming bathroom.
These bathrooms don't only have a separate tub and shower, but saunas, touch screen mirrors that double as a television, and steam rooms as well.
4. Home Security System
A luxury home has plenty of things that can attract unwanted attention.
In fact, high-end houses are the prime targets of burglars looking for a big score. Thus, home security provisions are one of the extraordinary elements of modern luxury homes.
Most homes go beyond the simple alarm system.
They have monitored systems linked to a 24/7 security professional at the provider's office (armed response).
These systems can speed up the process of notifying authorities in the event of flooding, fire, and break-in. Also, they help reduce the incidence of false alarms.
5. Smart Tech Features
A modern luxury home is outfitted with cutting-edge network-connected systems, equipment and appliances that can remotely and automatically be controlled.
Some of the smart tech features in luxury homes today include motion sensor lighting, internet-connected security cameras, thermostats that adjust automatically, and curtains that open and close at sunrise or sunset.
Convenience is what makes smart home features a must for luxury living.
6. Lavish Dressing Room
The dressing room is an extension of the bedroom.
A high priority for luxury homes is to provide owners a place to store and display high-end garments.
A huge walk-in closet with proper lighting, mirrors and racks to display purses and shoes is a must-have.
7. Exercise Room
Luxury home owners do not like to sweat it out at the gym with other people, and so expect their own fitness facilities right on their property.
Home gyms will not just include a wide space for equipment and weights, but also built-in televisions, wireless speakers, and an indoor pool for a post-workout relaxation.
8. Architectural Extras
The amount of detail and customization that a luxury home offers is nothing short of amazing.
A huge part of the high price tag is the craftsmanship.
Reliable builders will demolish and build properties to integrate architectural features like archways, rounded corners, and art nook.
Luxury real estate comes with a hefty price for a reason.
These luxurious homes possess high-end features that ordinary homes don't have. Bear in mind that luxury can only be attained by integrating the most modern technologies, comforts and amenities.
AUTHOR BIO
Robert Allam has had an understanding of Trendsetter Homes inside and out since he started with the business as a client over 10 years ago.
General Manager of Trendsetter Homes, he has guided many clients through the process of developing their dream of a unique, luxury home.