Moscow Design Week: Design that inspires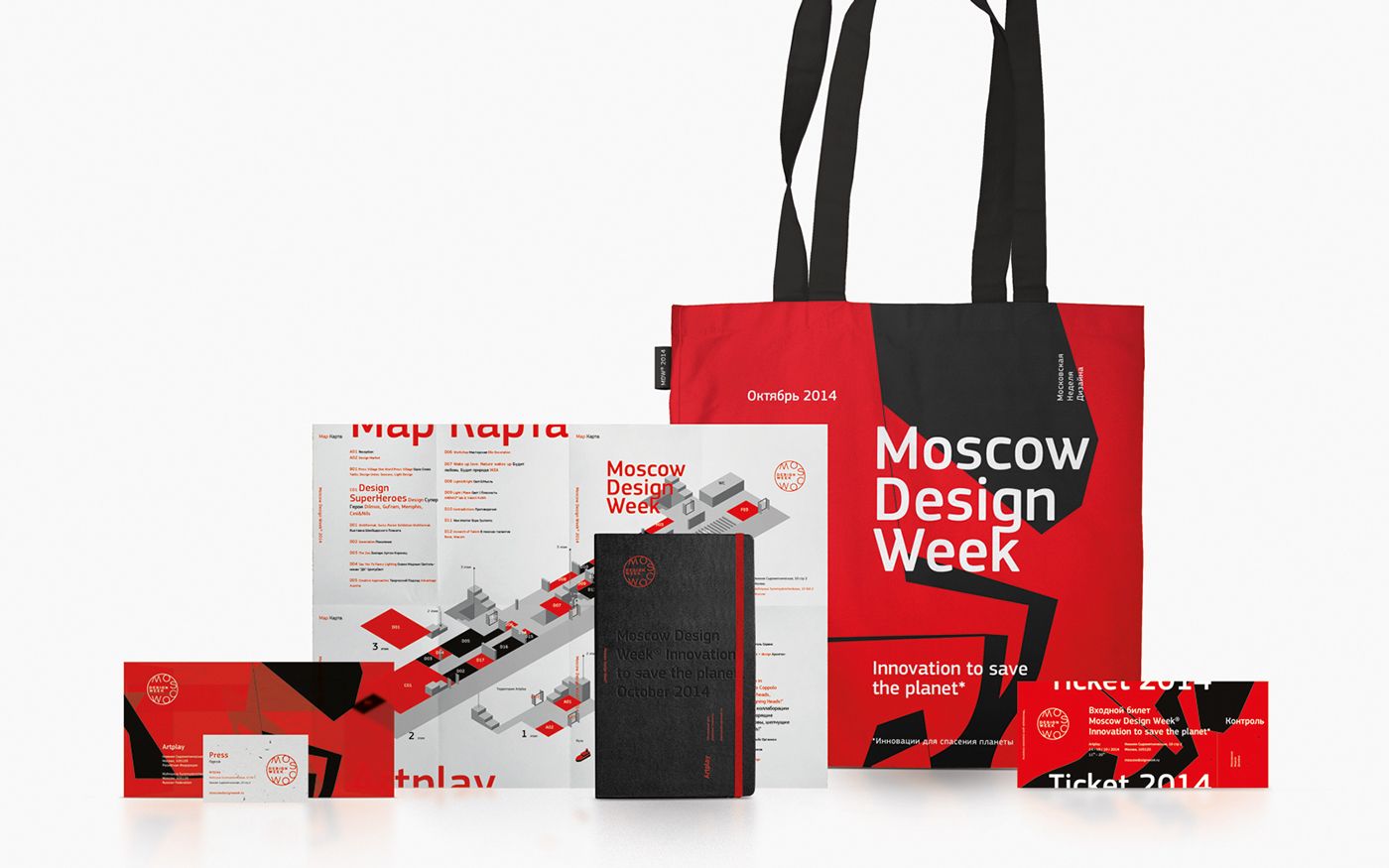 This year Moscow Design Week will be held from 9 to 14 October.
Last Moscow Design Week 2017 shocked Moscow on its scale: MDW-2017 was the first event in the new long-awaited park "Zaryadye" and attracted 250,000 visitors.
This year, Moscow Design Week 2018 will be developed immediately on several sites of Moscow-Design Districts.
The main exhibition area is the Central House of Artist
This year, the main venue for the MDW-2018 will be the Central House of Artist.
The Organizing Committee projects will be presented here, as well as the title project – Design Superheroes.
Traditionally, all visitors will find out the names of Design Superheroes project on the first day of the exhibition at a press conference.
In past years, the participants of this project managed to visit such names as Luigi Colani, Ora-Ito, Philippe Stark, Fabio Novembre, Jacopo Fognini, Alessandro Guerriero, Ingo Maurer, Paola Navone, Charles Renfro, Maarten Baas and many others.
The goal of the project is to create one large space, designed by a famous big designer, affecting the global theme of changes in the understanding of "Design."
Also, within the framework of Moscow Design Week, there will be an exhibition of the biggest competition among graphic design – Golden Bee, whose president is Sergey Serov.
700 square meters will be decorated with posters on a wide variety of topics: these will be experiments with the Cyrillic style, posters on theatrical themes, posters dedicated to the 200 anniversary of Turgenev, and posters dedicated to the 100th anniversary of the execution of the royal family in Russia.
A significant place in the Central House of Artist will be occupied by the project "iLari", which means "folletto buono" in Italian.
In Italy, as in Russia, the brownies are kind beings who guard the house and carry well-being to it.
Especially for this project, more than 30 designers created their own brownies, which personify their faith in the "guardian of the home".
On the second floor of the Central House of Artist, a real designer Market will unfold.
Here you can see hand-painted lamps, cups, plates, handkerchiefs and even slippers. Several companies will present exclusive candles and pieces of furniture.
Also, Moscow Design Week will open Morocco's artisans for the first time to Moscow.
Everybody has heard about the beauty and originality of Design in this country, now it can be seen at the stand of the Moroccan factory ArZen Design.
"Places of Power" – Design Districts
Without attention will not remain Design Districts: Winzavod Art District, Hlebozavod Design District and Shelk Design District.
Each district will have its curator, its own program: there will be vernissages, lectures, a contest of young designers, and even a small Market of unique things.
Each Design District will have its own unique installations that will open new names in the design world: among them will be both Russian and foreign designers.
All visitor will see a huge wooden giraffe on the Shelk Design District assembled in the style of constructivism by the architect Vasily Poletov.
And there will be 100 points in Moscow, on which will be located the so-called Design Points.
These points will be in designer shops, restaurants, clubs and bars, in which will be located the installations of Russian designers.
All these points will be indicated on a special card, which will be distributed during the Moscow Design Week : anyone can walk in all these places and see the work of both young and well-known designers.
Giulio Cappellini and the contest of young and talented "02.2.20"
Milan's architect Giulio Cappellini is the figure without which modern design is inconceivable.
Head of the legendary company Cappellini, began to invite the best graduates of European schools to work together and just young talents, thus giving an incredible boost to their career.
Everyone who worked with Cappellini on his projects – was given a new start in life. Today, the items from Cappellini are in the main museums of contemporary art – in London's V & A, MOMA in New York, the Pompidou Center in Paris and others.
Becoming an entrepreneur, he remained a designer, retaining his qualifications and earned world fame as an excellent lecturer and promoter of international design ideas.
He is the curator of the famous contest "02.2.20", which has been held for many years within the framework of Moscow Design Week.
The concept of this competition has long been known to students and young designers.
Among the participants are developers of clothing and furniture. Untypical solutions, shapes and colors – choose a jury, which includes a design community led by Giulio Cappellini.
The winners of the contest receive not only an award, but also a unique experience of interaction with the world-famous master in the field of design.
Names and surnames
This year Moscow Design Week will be pleased with the loud new names and already established dear friends of Moscow Design Week, like Giulio Cappellini and Alessandro Guerriero.
According to tradition, Alessandro Gurriero is an Italian architect and designer, a professor at the Milan Polytechnic University, president of NABA (Nuova Accademia di Belle Arti) in Milan, founder and inspirer of Studio Alchimia, will give a lecture and share his experience in creating Italian design . And he has a lot of experience!
Works by Alessandro Gurriero were exhibited at the Museum of Modern Art in Kyoto, the Metropolitan Museum in New York, the Museum of Groningen in Holland, the Museum of Modern Art in Boston.
He stood at the origins of the Alchimia center creation – one of the most influential art objects of the evolution of Italian avant-garde design.
In 1984, Guriero received the Compasso d'Oro Award for Design Studies, and became one of the founders of the Domus Academy.
In 1995, Alessandro Guriero founded the studio Futurarium, and in 1996 – Radiosity. In the same year he began work on a project for a new Benetton museum.
Not only foreign designers will create a unique design on Moscow Design Week. A special place will be given to bronze products.
For example, bronze carpets and unique bronze tables created by the hands of the famous sculptor, academician of the Russian Academy of Arts Aydin Zeynalov, will appear in the space of the Central House of Artists.
Zeynalov is a sculptor, known both in Russia and in Italy. Two years ago, his monument to Giuseppe Verdi appeared in Italy in Montecatini Terme city.
Note that the reduced model of this monument is accepted in the collection of the State Tretyakov Gallery. Zeynalov decorated many cities with his works, and now he will present his works on Moscow Design Week.
Futurist artist from Moscow- Stas Tratsevsky, a graduate of Stroganovka, will write amazing paintings on veneers in the style of retro futurists.
Tratsevsky specially for MDW will create a unique picture, which will depict a famous secular lady. Her name is kept secret in order to warm up interest in the work. The picture will be called "Huntress".
Tratsevsky's works can be seen at once in several places. For example, numerous of his paintings hang in one of the Design Point – the hotel "Standard".