Natede – Technology, design, and nature joined in one to fight against air pollution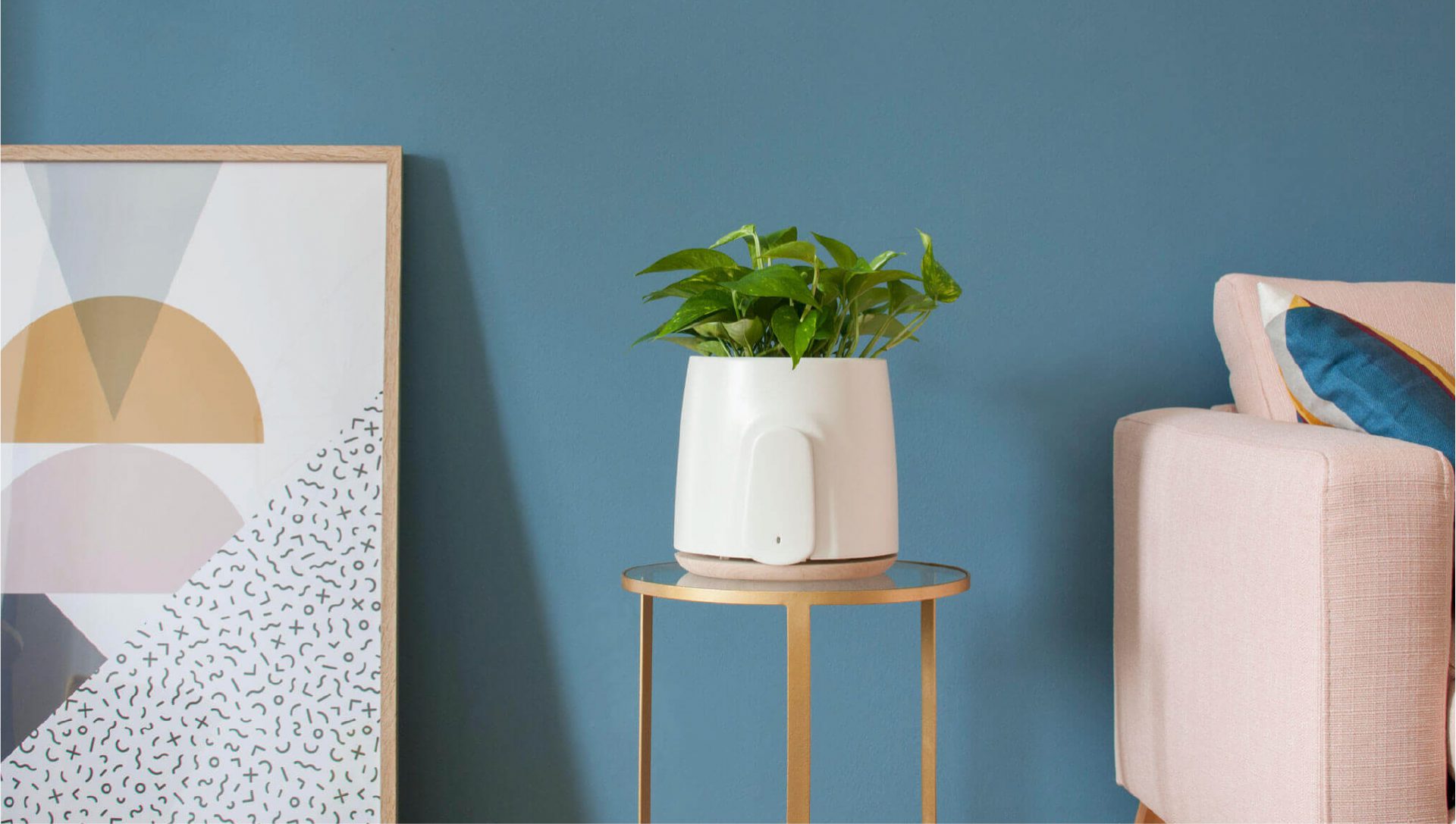 Natede is a natural air purifier with a simple and beautiful design infused with high-end technology.
Natede allows you to really take a deep breath of fresh air.
This air purifier eliminates 93% of vapors and gasses and 99% of bacteria, viruses, and odors by the process of interaction between the filter and the plant.
Why Natede? In order to improve the quality of your life by purifying the air around you
The most common mistake people make is thinking that the air inside your home is cleaner than the air outdoors. Smoke, dust, paint, plastic, cleaning supplies, and other common household items can release harmful pollutants into our indoor air. That's exactly why we all need Natede. Natede is an impeccable, natural air purifier suitable for both your home and office.
Living plants can bioaccumulate, degrade, or render harmless contaminants in soils, water, or air by phytoremediation. Natede's features amplify the natural phytoremediation power of plants to eliminate vapors and gasses from the air indoors.
The minds behind Natede – Vitesy
Vitesy is an Italian company of scientists, engineers, and designers, all with one goal in common: producing clean, pollution-free air.
Their idea for an air purifier that works with the power of plants was born in 2016 by the name of Clairy. It was a tremendous success, so the founders of Vitesy decided to go further and better launching Natede, an advanced version of Clairy. Ever since its launch, Natede has won numerous awards in the field of product design and a high appraisal from people worldwide.
Materials & Techniques – Sustainable materials intertwined with complex and innovative technology
Natede's structural elements are made from natural materials derived from natural waste, without the addition of harmful glue. Inside Natede, there is the latest generation photocatalytic filter, that doesn't need to be replaced, only thoroughly washed. The photocatalytic filter is coated with titanium dioxide that helps capture and eliminate the smallest particles of pollutants, viruses, and bacteria. The filter is accompanied by the most advanced sensors for temperature, humidity, pollutants, and carbon dioxide.
Style & Aesthetics – Elegant, minimal and sculpture-like design
Natede has a simple, sublime look, designed to purify and beautify your home at the same time. Its smooth and modern design make Natede adaptable to any home or office design. As a device, it's extremely quiet and discreet and more importantly, it's energy-efficient. It's available in two versions, a regular and a premium one. Natede is a timeless masterpiece, in both aspects of product and sustainable design.
Natede has complex, high-end features and yet is quite simple to use
This slick air purifier features a proximity sensor and a light indicator. It allows interaction by placing your hand close to it, in order to turn it on or off.
The light communicates air quality, staying fixed to indicate good quality and pulsating alternatively. Natede also features a self-watering system in order to prevent overconsumption of water.
You can easily connect, monitor, and manage Natede in its own phone app, thanks to wi-fi and Bluetooth features. In addition to that, the green-tech piece can be connected with other smart home devices.
Design memento – Natede is a purifier that puts your health first
Polluted air is the source of many health problems, such as headaches, respiratory problems, and frequent colds. Long term effects of indoor air pollution may include an increased risk of cancer. Having a pollution-free indoor air is of grave importance for everybody. Natede is the ''one'' air purifier we all need in our homes. It's superior to any other purifier on the market, with its thoughtful design that covers all the important aspects.
The writer's opinion – Natede truly is an investment of a lifetime
Nowadays, the level of air pollution has become a global disaster and a major concern. It has a devastating effect on our well-being and the quality of our lives. In my opinion, the Natede purifier is the perfect example of how we can contribute to maintaining a pure and clean environment. In the end, it's our health and the health of our family that matters the most.