Technology
Creating interactive experiences through sound with Playtronica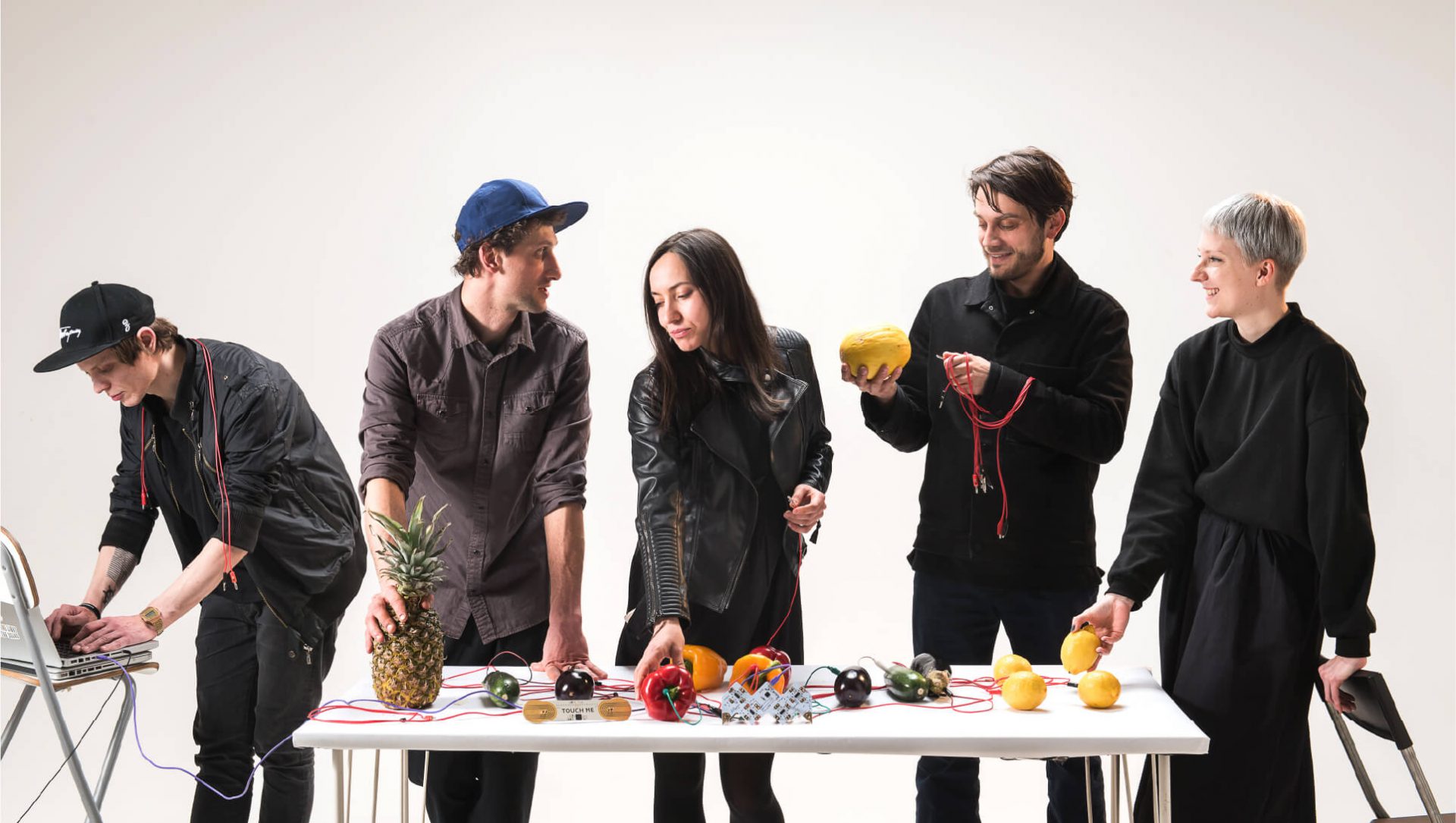 Playtronica studio focuses on broadening musical education and creating interactive experiences by turning everyday objects in musical instruments.
Created in 2014, Playtronica is a Paris-based studio and collective, with branches in Moscow and Berlin, that designs meaningful interactive audio experiences fusing touch, sound, and technology. Founded by theatre producer Sasha Pas, Playtronica uses interactive work to immerse people in a unique reality where everyday objects take a new identity that challenges us to explore a new relationship with the world around us.
Playtronica changes any conductive object into buttons of a MIDI controller, preprogrammed scenes, and instrument set up, allowing us to quickly get lost in a childlike wonder where music is created. Using these unique and meaningful experiences, Playtronica has been able to collaborate with international brands, marketers, museums, galleries, and artists such as Nike, IKEA, and Mercedes among others.
For Playtronica, interaction eradicates barriers, and a sense of play is crucial in understanding how the natural and artificial can live together in harmony, which results in unbelievable experiences that help us rediscover the joy of playing music through the use of everyday objects.
Who is part of the Playtronica team? How did it all begin?
Sasha Pas: "It all starts with the idea that anything can be musical and interactive. We just need to decide what we want to play with. The technology should be simple with a focus on the human experience.
Playtronica was founded by theatre producer Sasha Pas, lately joined by creative technologist Andrey Manirko and composer Olga Maximova. The devices are designed by Aglaya Demidenko, while Playtronica events and exhibitions are curated by Vincent De Malherbe. The company is based in Paris, with branches in Berlin and Moscow."
Why focus on musical interactive and experience design?
Sasha Pas: "I have been experimenting with technology since working in the theatre, producing immersive performances, merging different senses, combining set design, sounds, lights, acting, costumes, and the text. But the story usually goes beyond text or music narrative. It involves different modalities. Everything should play in its own way, even smells and tactility. The goal is to reach a deeper understanding between humans and ideas, to extend our sensorium."
Playtronica aims to create impactful moments through the use of music, play, and creative possibility. How do you achieve this?
Sasha Pas: "We combine touch and sound. Our devices Playtron and TouchMe turn anything into a musical controller. That means a new instrument of emotional communication, using a pen, a chair, or a pillow, maybe a room or city central market. For Playtronica it does not really matter, what is important is a new scenario of interaction with that object.
It doesn't belong anymore to the old world of binary things. Welcome to the new hypersensitive world, where everything can produce sound. Even your own body. I was pretty much inspired by Jay Silver's manifesto. Why shall we make a piano from bananas or musical samplers from hula-hoops? It is the mindset of makers. It comes to shift existing paradigms of education and industrial production. It is not about making things, it's about making meaning."
Your workshops are widely appreciated by great brands like Nike, Timberland, Mercedes, Lexus, IKEA, Lush, Shiseido, Hermes, Google and Oracle: can you tell us what happens during your workshops and where do they usually take place?
Sasha Pas: "Each time we approach a brand or a product we think of it as a new instrument. We tune people to the music that the instrument can generate. We invite the audience to appreciate, to be a part of an ensemble, to orchestrate the symphony of this particular object or a concept.
We started by doing small workshops based on unusual sound creation and improvisation. Now we focus on sound design and museum installations, but I am still fascinated with the idea of the emotional impact of sound in our perception."
What is the next step for Playtronica?
Sasha Pas: "It is an interesting time now. We have an exciting ongoing collaboration with designer Axel Bluhme and engineer Steffen Sennert: a new Playtronica product, a color sequencer that will trigger sounds. We are deeply immersed now in multisensory experiments, exploring tools that are focused on sensory engineering and design, tools that can help to unlock synesthesia for example.
We are also taking part in a research project to produce a sensory room in one of the new museums in Moscow. It is a dedicated space to enhance accessibility and inclusiveness for visitors with additional needs. It is also a learning space for embodiment practices: the room will be designed and equipped to stimulate the senses of hearing, sight, touch and smell, so that next time you would go to the museum all of your senses would be rewarded."
If you are curious to know more about unique interactive experiences, don't miss Existence is beauty, your existence is beautiful – Through the vision & words of teamLab.