This portable lamp has the world's most powerful, wireless mood LED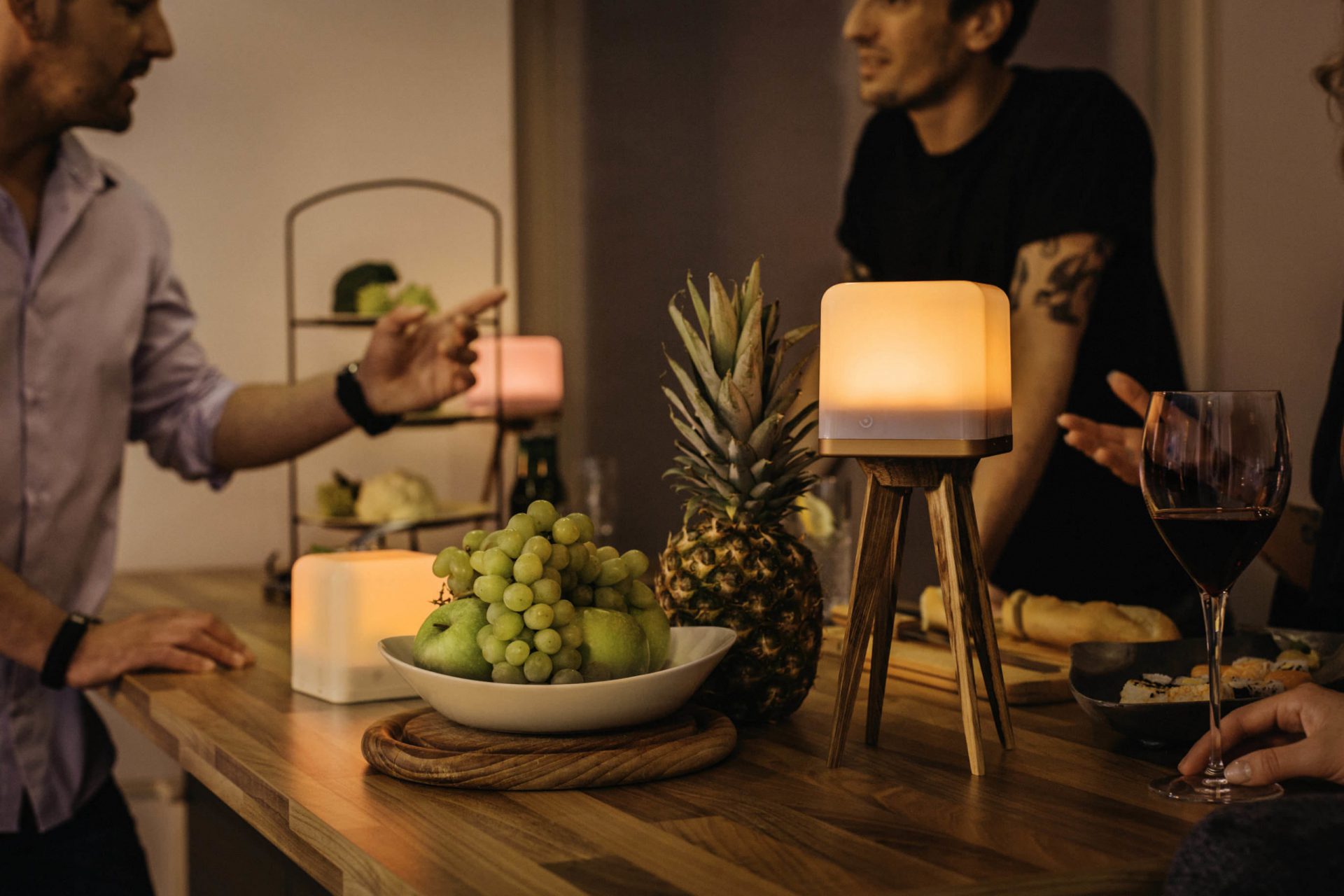 Fearless of water and yearning for adventure, it can be taken anywhere.
Just touch it, shake it and let the playful LED come to life, brightening up your space with the colour and intensity of your choosing.
Without the need of a button or App, you can adapt the brightness and colour – selected from a range of 16.000! – of this portable lamp at a simple touch.
It is no surprise that after a successful crowdfunding campaign in 2015, Lucis was awarded one of BuzzFeed's 'Coolest Products of the Year' and went viral throughout technology, design and gadget media.
After shipping thousands of Lucis Lights all over the world for the following two years, the creative team of Innovative Brands, a Dutch-based company, are back with a renewed set of products and renovated enthusiasm to delight devotees and win over new fans.
The co-founder and designer, Simon Koop, explains their ambitious dream to create the world's greatest portable lamp, which combines the most sophisticated technical features with a versatile design and stylish look, apt for every environment and need.
Lucis portable lamp can be taken anywhere
Fearless of water and yearning for adventure, it can be taken to the beach, for a stroll in the park, or even on your next trip.
Very easy to clean, with a portable pouch to prevent scratches and a magnetic play coin to preserve the battery, it can hold up to 100 hours of continuous lighting.
It is also, of course, very stylish and proud of its futuristic and minimal design, suitable for every situation.
Made from the very best material and built to the highest standards, it is available in different models and equipped with different accessories.
Lucis can be transformed into an easy and glamorous commodity to suit all needs and moods.
The fancy wireless, portable lamp is available in different high-quality materials and includes practical accessories to make it multifunctional and adaptable to different situations, without losing its glamour.
The Quadpod Stand is available in both Zebrine wood and aluminium, while a functional Zebrine wood handle transforms Lucis into a portable modern Lantern.
A thoughtful travel kit which includes a:
transport pouch
bottle connector
keycord
and hanging hook
It allows you to take Lucis with you on your adventures, while the Cotton Lampshades turn it into a luxury piece of furniture for your home.
The company behind this creative work of art and technology was founded by managing director, Lardy van der Pal, along with Simon Koop, the passionate designer.
They strive to and have clearly succeeded in creating, producing and branding high-quality consumer products, with Lucis as their shining star.
See more tech products.