Technology
Rapt Studio's TABLE is an experience of connection
TABLE is a digital installation facilitating virtual connections designed by Rapt Studio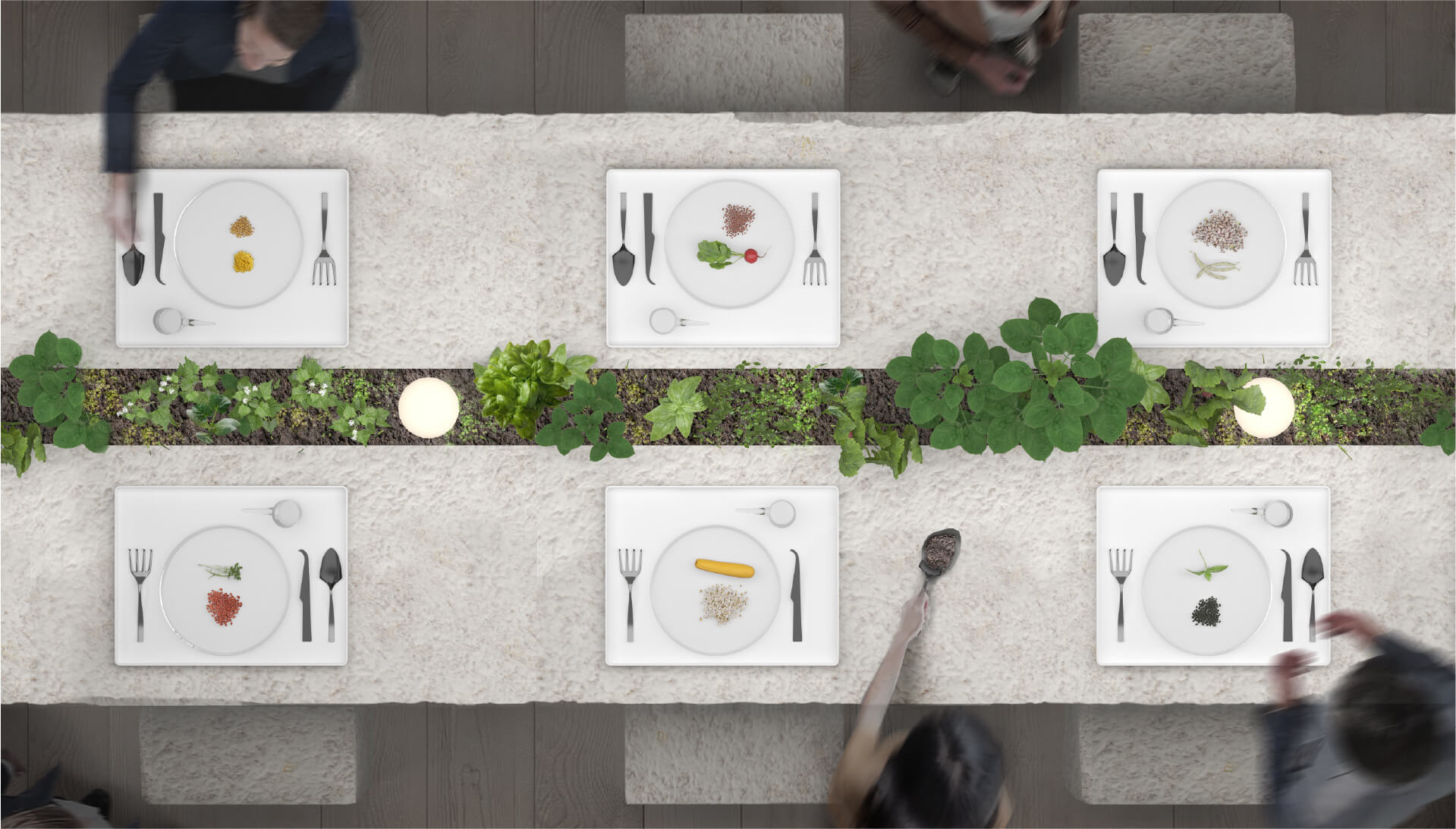 Rapt Studio is inviting people to take a seat at a virtual table that offers an "experience of connection".
Rapt Studio is a group of designers, architects, and strategists creating emotionally compelling, relevant, authentic brands and the experiences that bring them to life.
With branches in San Francisco, New York, and Los Angeles the studio has collaborated with various renowned brands and companies, creating with them, unique products, spaces, and experiences.
As part of the VDF x Ventura Projects collaboration, Rapt Studio exhibited TABLE, a digital installation that creates an "experience of connection during a time of social desperation."
When you take a seat at Rapt Studio's TABLE, the digital installation facilitates virtual connections and encourages the audience to not only cultivate conversations but also to experience the cultivation of a living TABLE.
This virtual reality experience envisions a virtual greenhouse that includes a table and chairs made from mycelium. Each seat is set up with seeds and gardening tools to evoke a dining table.
The Studio was inspired by the belief that we can leave a space better than we found it, TABLE seeks to cross-pollinate design, human interaction, and nature in novel ways to create an experience of connection during this time of social separation.
Through TABLE, participants are encouraged to make virtual conversation and connections with other people by sewing the seeds within the furniture, and observing its transformation into a "living table".
If you want to know more about virtual installations and experience design, don't miss Existence is beauty, your existence is beautiful – Through the vision & words of teamLab.