Architecture
The striking world of Milan-based studio Resolute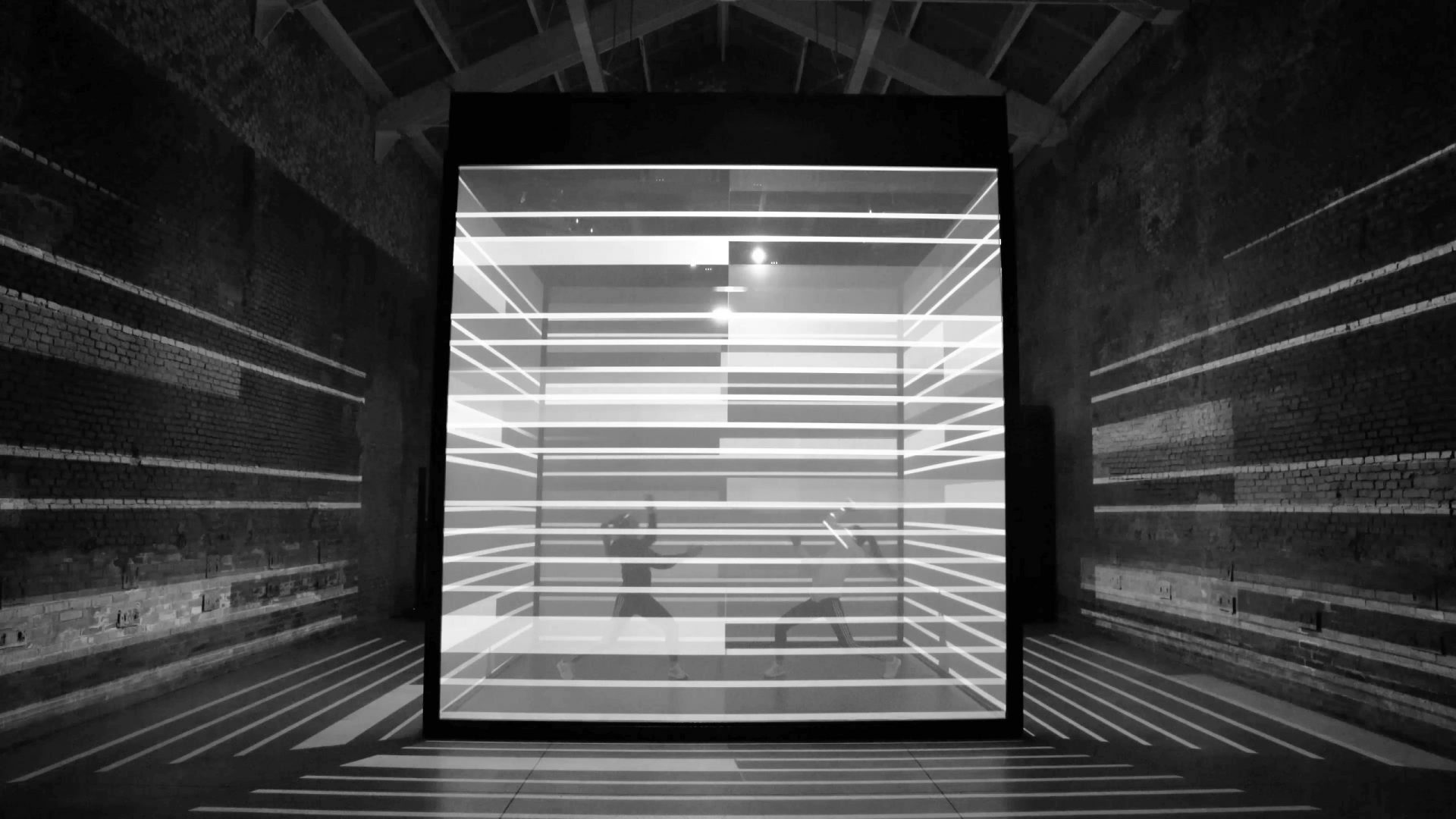 Founded by Enrico Meloni and Francesco Briganti, Resolute creates mesmerizing visuals through their use of 3D animation and video installations.
Resolute is a Milan-based visual design studio focusing on 3D animation, post production, VFX, projection mapping and video installation projects. Their vision and strength come from the experience the two founders have in the 3D animation and video installation fields, therefore, providing and working with a wide range of services.
Resolute's work not only captivates you and hypnotize you with its visuals and incredible attention to detail but also immerse you in their unique world.
Their creativity and point of view led them to collaborate with world-known companies and create with them fascinating productions that prove Resolute is a force to be reckoned in the visual design field.
Who are Enrico Meloni and Francesco Briganti? How did your journey in design begin?
Enrico Meloni: "Art has been present in my life since I was very young. Everything turned on when I saw Cremaster by Matthew Barney, an artist who I still follow with great admiration.
In my twenties, I started my personal journey into video art, or at least I believed I was doing it, with my very first audiovisual installations. I used to film using a mini DV Camera, edit with Sony Vegas, and build the soundtrack with a 10 track Roland digital recorder.
Cinema was a necessity – I had 3 subscriptions to 3 different video libraries, and every day I would watch at least 2 or 3 movies. I was hungry for images, with more or less no distinctions of genre or director, from Solondz to Lynch, from Clark to Cronenberg, from Bava to Carpenter."
Enrico Meloni: "Later on, I got closer to After Effects and I tried to teach myself, as at that time in Cagliari there were no resources or schools within the new media field.
So I decided to move to Milan and go to school, but without pursuing any specific degree, just enrolling in specific courses I was interested in.
I was a sponge searching for any kind of input or comparison, so I met people who gave me opportunities; Probably because they saw something in me, a lot of determination, a big need for expression, experimentation, and work. After years spent freelancing, the thought of union translated into the word strength.
To collaborate, mixing ideas and thoughts, to share knowledge. I fell in love with this mindset.
That's how Resolute was born."
Francesco Briganti: "I might define myself as passionate about two artistic worlds: the digital and the analog.
I've been drawing ever since I could remember, and this led me to my university studies and to Milan. It's something I still do both for work and for passion.
This love for images developed professionally into my career with digital graphics and video installations where the digital world enters the physical.
During my time at university, I started developing various projects inside Milan's nightclubs, which rapidly evolved into my current job designing animations for all sorts of installations and events.
Sometimes these two worlds that characterize me meet, while other times they don't, but I'm still proud to keep them both alive in my professional and personal life."
Why Resolute? Why focus on visual design?
Francesco Briganti: "Enrico has been a mentor in my journey, and slowly we've got to the point to share also this project.
Visual design to contribute to the visual culture of our time, to leave a mark, to move, to inspire."
Enrico Meloni: "Communication through images has been inside us for more than 30.000 years.
It's the strongest method to communicate a concept or a message, and we get to give a sense of life through movement."
Resolute creates visually mesmerizing and striking projects, can you tell us what process do you follow when creating them?
Enrico Meloni: "More and more frequently, agencies are asking me to develop creative concepts or artistic direction proposals to be submitted directly to the client.
Sometimes the briefs are pretty poor, but I start my engines and I start studying the brand, understanding its visual language, the product or the collection, its placement and who it is talking to.
After that, I develop a concept and a few options for further development. Then it's time for image research, video referencing, creating color palettes, mood boards, style frames, InDesign, exporting, emailing, calling, and then storyboarding and a tentative timing. Sometimes it's amazing, sometimes it's a bit more complicated."
Francesco Briganti: "First, I do a lot of research. I then try to meld my taste with whatever inspires me, and I create based on what I can do in the available time, and on what I'd like to learn.
Over the years I had the luck to experiment with many forms of media such as projections, holograms, performances, LED strips, film shootings, TV shows, so I focus a lot on applying this know-how to the visual aesthetics I chose and to their performance inside the space, versus with a video we must remember that we also work with light. After that, I develop a workflow to get the project done on time, considering all approval steps, technical checks, production, and finally set-up, where after the last tweaks the project is ready to be live."
Your work also includes experimental projects, could you tell us more about this part of your work? What defines an experimental project and what value does it bring to your practice?
Enrico Meloni: "I particularly care about this part, initially born to show off technical capabilities based on concepts that can be suggestive, aesthetic or critical.
Some projects see the light several months after the first draft. They grow and change according to the time available, while some others are completed in a few days.
I try to step back from the usual Instagram aesthetic; I'd rather dedicate more time to composition, details, and building a space where something starts and finishes.
Experimental projects allow you to express yourself without any rules. Maybe someday this will become our strength."
Francesco Briganti: "What we do in our free time represents who we really are. Sometimes I use illustration, and sometimes light experiments, but I think this passion is reflected in the work we deliver to our clients."
You work on a wide range of projects that display your expertise in different techniques such as 3D animation and projection mapping among others. What software and hardware do you use when creating them?
Enrico Meloni: "I mostly use Cinema4D, a software that integrates several modules including sculpting, tracking, animation and so on.
Other than these, I also use third-party plugins such as TurbulenceFD, RealFlow, X-Particles, and other minor ones to facilitate some aspects of the projects.
Finally, everything is calculated through an unbiased render engine, Octane, simple and yet powerful, which allows you to have excellent results very quickly.
Speaking of other software, I also use Mixer, DAZ, Metashape, and a good part of the Adobe Suite."
Francesco Briganti: "I mostly use After Effects due to personal taste, render times, and special plugins dedicated to particle systems and 3D environments.
Sometimes while working on a video installation it's not mandatory to have the precision of a 3D render to have a correct effect. There are cases where the final resolution could be up to 20.000 x 1200 px, so we have to acknowledge these limits and aim for the best result for the final effect.
I use Cinema 4D to pre-visualize the space I'm working on which is crucial to give an idea of the final result, and it's very satisfying to arrive on location and see that everything works.
Hardware is fundamental to us and we stay constantly updated. We work on custom Windows machines with i9 processors, 64 to 128 Gigabytes of RAM, and 2 to 3 graphic cards on each device."
Resolute has a working relationship with a wide range of freelance artists, studios, production houses, event management agencies, and technical services. Can you tell us more about these relationships and the process behind these collaborations?
Francesco Briganti: "Over the years, I started to appreciate the human side of who I work with along with their expertise.
While working in a city like Milan, you get to work with the same producers, operators, technicians, freelancers, and agencies. This collaboration circle led to a strong sense of trust when working with people you shared moments of deep pressure and collaboration with.
Today I recognize the immense value of trying to make other people's jobs easier. I take care to prepare files that work fine on a D3 timeline to prevent someone from working overnight, and I'm pleased when someone does the same for me."
Enrico Meloni: "Ours is a beautiful job – it needs both seriousness and a free spirit. In many cases, we must follow a brief and have the ability to shape the client's needs while creating a viable product for our reel.
I had the chance to work with various freelancers to find specific skills over VFX, CGI, and compositing pipelines. Working in a team is one of the most fascinating sides of this job, and once you put together all the single parts from everyone, the result is exactly what you expected. You just feel that you did a good job."
You've worked with a wide range of clients creating truly astonishing projects. Can you tell us the best type of client to work with, and what approach you have when beginning a new project?
Enrico Meloni: "You can be certain that a client who sends a 20-page brief gets all of my attention.
Guidelines, references, and high-resolution pictures of the products are great things to receive: it means "we know what we want and you'll do it right." This translates into no reworks and never having to hear "the important thing is that it looks cool".
The best client so far would be the one who let you handle every aspect of the project. The concept, the artistic direction, the execution."
Francesco Briganti: "I like the clients who trust my work, especially when they involve me in the process from the beginning of the project. We had chances, like with Black Mirror, where the agency involved us from the very first brainstorm to bring our know-how to the table while developing the concept.
This governing principle with the client is very important as it allows everyone to focus on the tools you have and helps everyone to express themselves at their best."
We now ask you to think with no limitations. If you could pick the location, the size, the purpose, the timing, literally everything, to create your ultimate-dream-project: what would it be like?
Francesco Briganti: "It would be nice to work on something socially and culturally important for the community. I often look with admiration at the projects which become public art. It would be nice to work on that scale with permanent or long term installations for institutions or museums, but I also want to dedicate more time to drawing."
Enrico Meloni: "I still have a lot to learn and experiment, and I haven't traveled enough to know where I want to it be, but I'd definitely like it to be by the sea, the mountains, the city, and with no clock."
What is the next step for Resolute in the near future and its greatest ambition in the long run?
Francesco Briganti & Enrico Meloni: "While we answer these questions we are on quarantine for the COVID-19 pandemic, as per 1 fifth of the world's population.
Our future perspectives have been redesigned, and now we'll need the time to recover and stand up again. We'll keep up right where we left off. Other than to keep growing our team and our projects, we'd love to focus on our experimental side, to learn new skills on 3D generative software such as Unity, Unreal or Touch Designer, and of course, we are always open to new collaborations.
In the meantime, we just launched our new branding and website, which you can find at this link."