Architecture
Workspaces designed with empathy and flexibility are the COVID response we need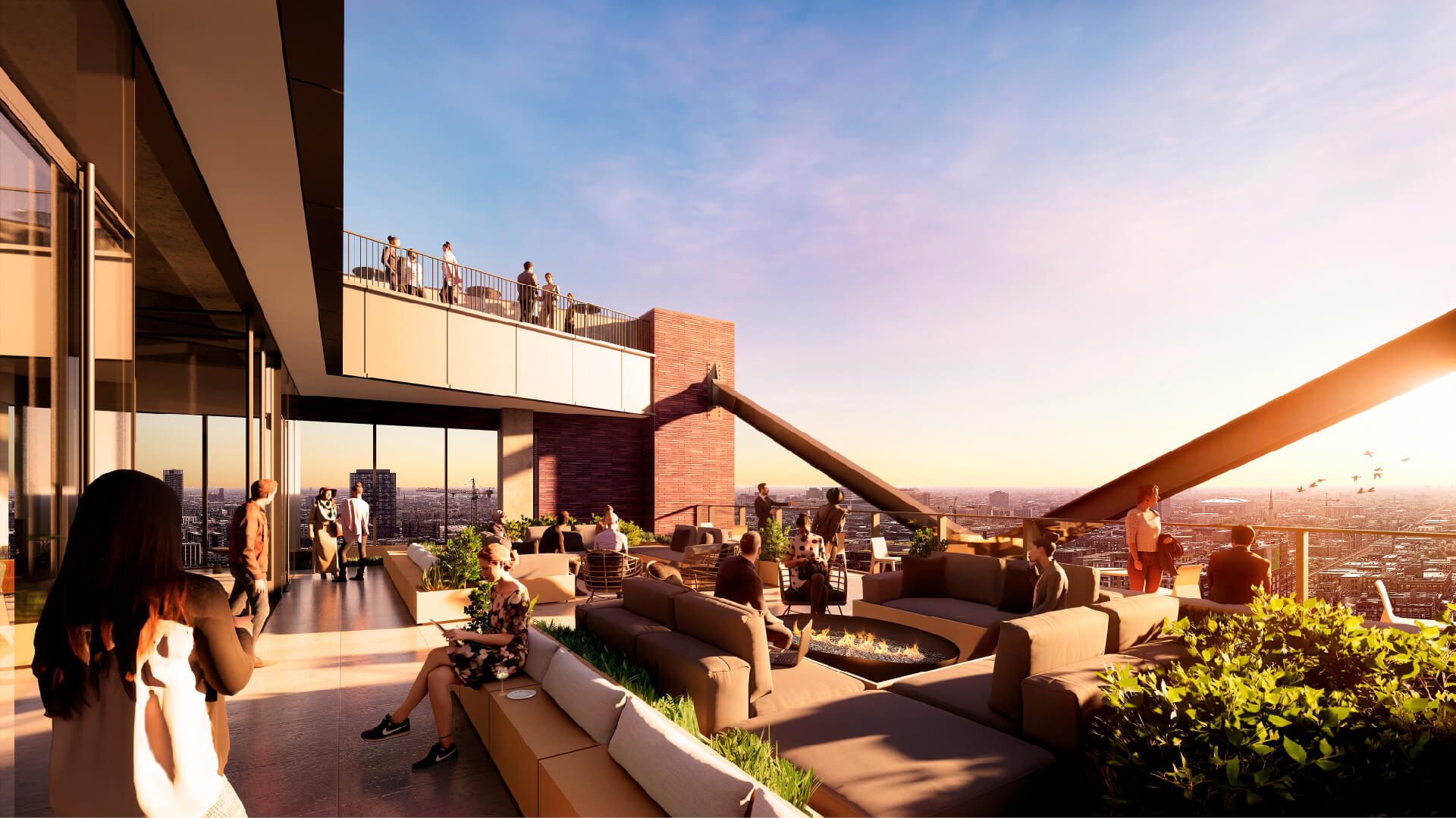 I am sitting at my desk for the very first time, on a rare visit to our now-empty Chicago studio. In March, we had just finished a complete renovation of our Chicago studio as COVID first emerged in the US, but the night before our planned first day in the new space, we made the decision to move to work from home mode and haven't returned since.
Nearly six months later, the workspace landscape is a blank slate for designers. As I think about my role as a designer, and my own hopes and fears of how we emerge from this pandemic, I find myself returning to the idea of empathy.
For some businesses, the transition to working from home has been smooth, but for others it has been more complex, accounting for different types of work and people's individual needs. Along the way, we have learned lessons that we should carry with us as we begin to return to our shared workplaces – and especially as we design new workplaces for the future.
Being apart from colleagues has brought us closer in many ways. Connecting through the lens of video calls day in and day out, we catch glimpses of each others' lives and surroundings. Some colleagues invite you in and show off their homes or bring their pets to say hello, while others use a virtual background to disguise an unmade bed or to maintain a sense of privacy.
This begs the question: when we return, how do we continue to cultivate the culture and habits we created at home? Conversely, how do we replicate that sense of privacy and personal space in the office?
The upheaval of the last few months has also inspired crucial conversations about equity, and a greater recognition of the different challenges each of us faces – yet when we arrive at the office, many people are confronted with a uniform work environment. It may provide choice, but that choice has typically been centered around task types.
While our workplaces are often designed to serve a spectrum of personality traits – introverts and extroverts, for example – I hope to see an increased focus on choice, centered around a range of emotions and moods, created with equity and access in mind.
Can you play basketball in your office? Check out the new headquarters of Jägermeister and their playful interiors.
We've also learned that working from home does not always mean working inside. Science tells us of the myriad health benefits of fresh air -particularly during a pandemic – further solidifying the need for outdoor space to become a permanent part of workplace design.
I've been working with my colleague Marzia Sedino, a mechanical engineer, to bring the outdoors into our own office space: we've partnered with the Chicago Botanic Garden to take part in a plant incubator and distribution program.
Although we can't open our windows in our downtown office, we're integrating biophilic elements to replicate some of the benefits of working outside. Air quality monitoring systems will allow us to measure the impact that this approach has on our microbiome, all while assessing our psychological response to a greener workspace.
Outdoor spaces, flexible layouts, and integrated technology were already important elements in workspaces we've designed for our clients – but COVID has revealed these features to be even more vital. In some cases we've even had the opportunity, mid-pandemic, to fine-tune our designs to meet this moment.
At 800 Fulton, an office tower we're nearly finished building in one of Chicago's fastest growing neighborhoods, tenants will have access to outdoor landscaped terraces on many floors, with a roof deck garden shared by all.
Billed as the "smartest building in Chicago", it is equipped with systems that we were able to quickly adapt to accommodate a post-COVID, socially distanced workplace. The technology that once told you your favorite beer was on tap at the bar will now also let you know that there are too many people in the fitness room, and will alert you when you can return.
Nearby, another office building designed by our team, 330 North Green Street, offers an expansive outdoor space 40 feet above street level – a five-story "front porch" at the scale of the city, complete with 40-foot maple trees.
With retractable doors and fireplaces, it can be used year-round – an uncommon amenity for a city with harsh winters. The space was always planned for both leisure and work, but since the pandemic began, we have been exploring new ways to create more resilient workspaces through adaptation: the operable facade on the porch can now infuse the building with more fresh air throughout the day.
The pandemic has reinforced my belief that we can do much more to enhance wellbeing at work, beyond provisional measures like plexiglass barriers and redirecting direct foot traffic. We have a chance to rethink our workspaces holistically and make them work better for us, accounting for our personal needs and preferences. Perhaps we've all learned to be more empathetic as we've adapted our workflows from home – if we can carry this empathy forward and apply the lessons we've learned to get through the tough times, we can build spaces that truly work for everyone.
Peggy Sloane's is MD and co-founder of Siren Design Group Singapore. Guess what she answered when her daughter asked: "Mummy, what will my work look like when I grow up?"?