From 3D lighting to lollipops: our 10 picks from State of Design 2017 (Berlin)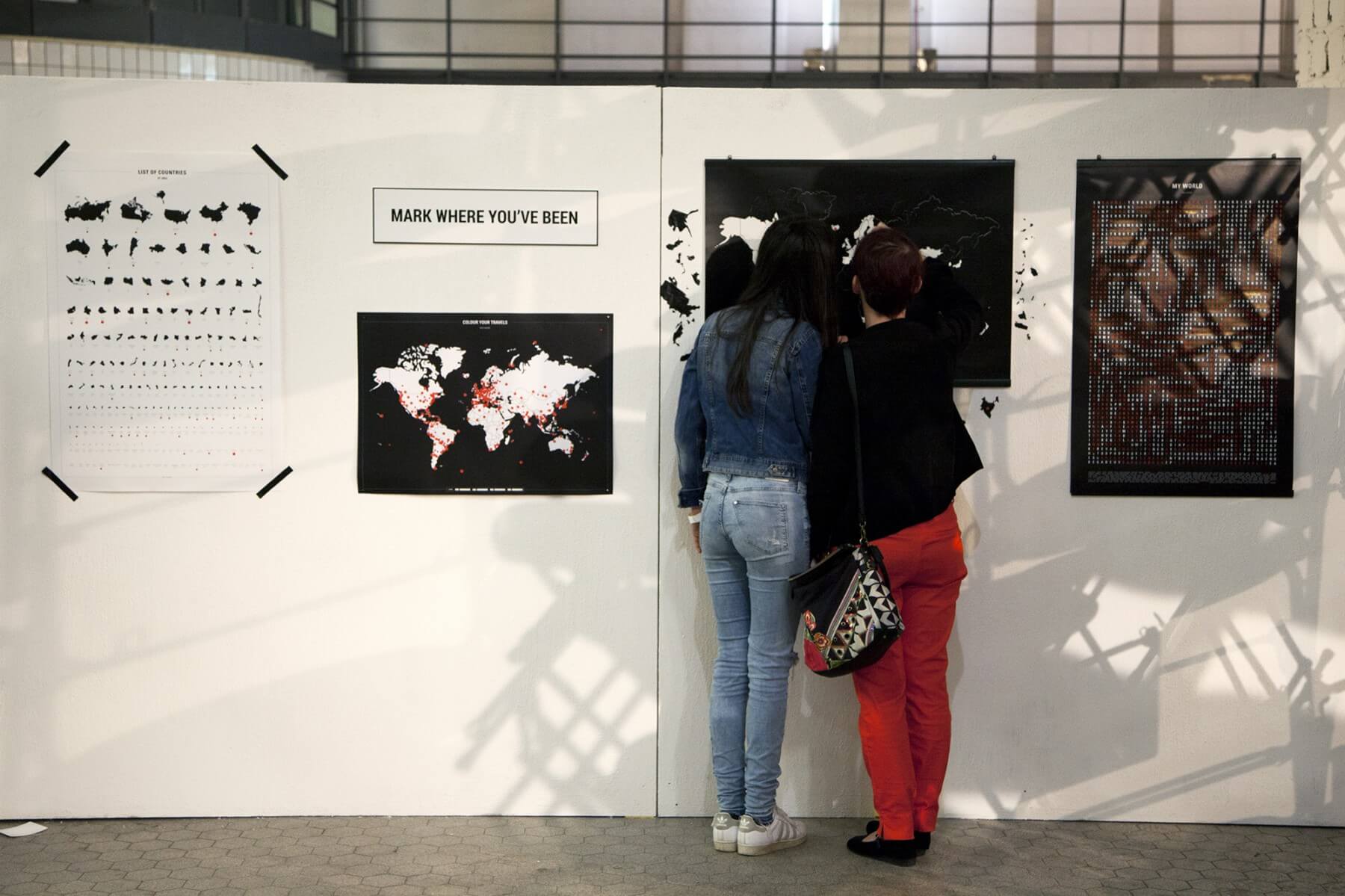 I went to Berlin design fair State of Design 2017 to explore the vibes of this mad city and discover the some beautiful designs.
I went to Berlin design fair State of Design 2017 to explore the vibes of this mad city and discover the some beautiful designs.
From 3D printed lamps to designer lollipops, passing through nordic candles and a 65m long artwork:
I selected 10 objects that deserve your attention.
A conceptual lighting piece with a lunar surface full of craters and a long light bulb reminding of a magic obelisk.
This was the smoothest concrete I've ever touched, it felt like some kind of precious stone.
In between design and an art installation, Luna is a great piece to look, touch and talk about.
Some objects are boring by nature, and that's why I appreciate the effort of a designer who tries to change them.
Martina Amebrecht presents a modern clothes hanger: extremely easy to open or close, pleasant to see and very solid.
"I am a rope. I am 65 meters long and 30 cm thick. I weigh 196 kg. It would take eleven people to carry me. "
The story of Rope spans across art, design and a social experiment too.
It begins in a Belgium prison, where a team of inmates led by Ief Spincemaille build this large artefact using a custom built machine.
After a journey in Florence, it's now time for Rope to get a new life: it's cut in many pieces to become a playful sofa, or a mattress or an armchair or whatever you want it to be.
There's a great story behind the captivating sleek, geometric lines of this set of tables and chairs.
The design was developed by the students of Munich's University of Applied Sciences for Bellevue di Monaco, a center for young and unaccompanied refugees and the people living in the neighbourhood.
A great example of design with a social impact.
Glass is a material with endless applications and forms.
This coffee table is a huge piece presenting natural and irregular shapes on the sides and an interesting uneven surface on the inside: it almost looks like melting ice, delicate and classy.
This modern lighting piece responds to 3 important trends in 1 solution:
flexibility
customization
sustainability
The lamp expands up to 5 times its smaller size: the user can create different ambiences with one single lamp, from an atmosphere light to a spotlight.
Thanks to the 3D printing manufacturing it can be customized adding company logos or writings on the sides and it's more sustainable since no waste is created from production but only the material that is strictly necessary is used.
They look great and taste even better, I guarantee!
These funny lollipops are made by hand from Lithuanian company March.
Each one of them has a different flavour and playful shape.
They are made using no colour additives, gluten or GMO, and they're also vegan friendly.
You can feel the nordic vibes coming from the striking simplicity and minimal touch of these 3 pieces by Lithuanian design brand Namuos.
Founder Rosa K. also seems to have figured out a simple and impactful interior formula, suggesting that homes should not be filled with objects but have only a few, each of them with a clear purpose, aesthetics and made of natural materials.
The interesting thing about these ceramics creations is their geometric structure is developed with a natural feel: each polygon changes in size and depth, getting bigger towards the top, the edges are not perfectly defined and the top part is also uneven.
This contrast is a real pleasure to see and to touch.
A playful interaction, modern appeal and multiple purposes, what else do you want?
With a simple touch the user lifts up or drags down the aluminium lampshade, while the lightbulb doesn't move: this regulates the balance of lighting projected towards the ground or on the ceiling.
The lamp we tried was a concept but the final product will be on sale soon.
Read more articles by Fabio Colturri.