Earth will no longer be a habitable option for humans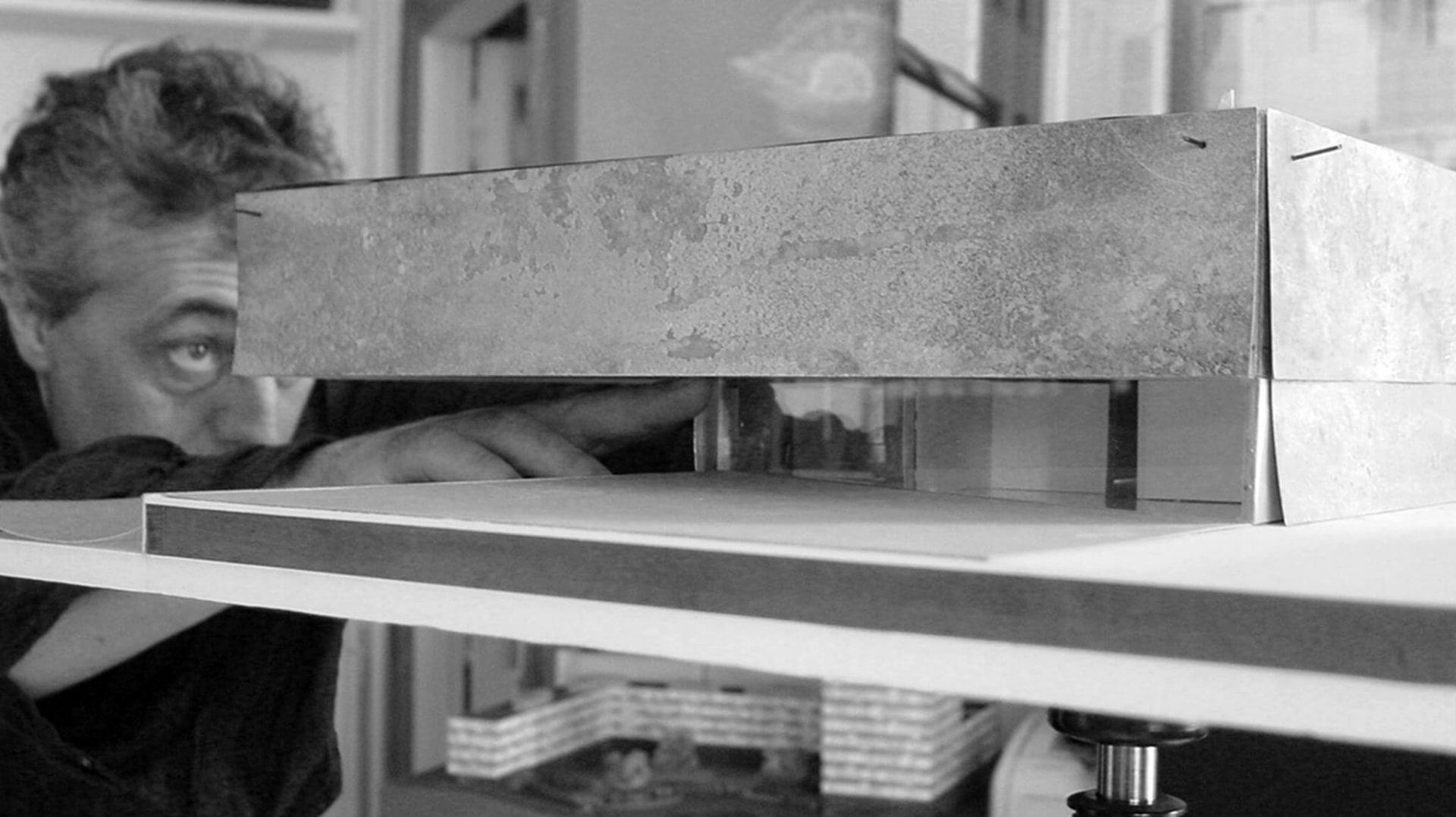 Space&Interiors, curated by the Architect Stefano Boeri, gives Milan Design Week the possibility to think about itself and its direction more than ever.
As the scientific community is mourning the loss of Stephen Hawking, a defining force in the world of science and inspirational figure, one of his more recent beliefs is been taken into serious consideration, not only by sci-fi writers.
The professor, who never was afraid to state his opinion bluntly and honestly, had publicly expressed his fears about the serious reality of global warming, how we might reach another world and that, as a species, humans must leave Earth in order to survive.
A major concern of Hawking and others is that climate change is already causing rapid sea level rise: it is possible that, if this progression isn't diminished by a cut in emissions, a significant percentage of what is currently land will be under water.
The sad story is well known: as this goes on, populations are set to continue increasing, which could have disastrous consequences.
Hawking was very confident that within the next few hundred years, Earth will no longer be a habitable option for humans.
With ongoing projects by NASA, SpaceX, and both private and government agencies around the globe, it is likely that within the next few decades we will land humans on Mars to be one day our alternate home.
Building on these developments, Stefano Boeri Architects presented in collaboration with the Tongji University's Future City Lab a provocative hypothesis in which a 'New Shanghai' was conceptualized on the Red Planet in 2117.
The studio founded by Stefano Boeri is dedicated since 1993 to the research and practice of architecture and urban planning, with world-known projects such as the Vertical Forest in Milan, realised in 2014 when construction completed on two 110-mt towers planted with 900 trees: the living facades create an urban habitat for wildlife, filter out dust from the city below, while providing a humid, oxygen-rich micro-climate for the inhabitants.
Boeri has planned similar towers in Paris, Lausanne, Utrecht and Nanjing and is even planning to construct an entire city in China covered in vertical forests.
The next step in this direction features a 'New Shangai' made of Vertical Forests to be built on the red planet, where the plant-covered towers would be put under giant sealed 'space-proof' domes.
The architect came up with this utopian design in response to an invitation to imagine what Shangai might look like in 2117 and will present his provocative hypothesis in the contest of the third edition of Space&Interiors, of which he was appointed curator.
This year's theme 'The future of living and the planet of future', reveals a new perspective on future habitation and allow us to a very realistic reflection on new possible ways to inhabit our planet.
According to Stefano Boeri, interior design has the ability to adjust the way we live to future needs, that's why this year selection places a strong emphasis on innovative solutions that contribute to how we live, transcending commercial trends and novelties.
space&interiors
In this context, the Italian brand Simes will present its latest outdoor lighting solutions, Oikos will give home decorations a new dimension by combining eco-friendly and toxin-free paints, while advanced technological surfaces to decorate, protect or for self-adhesive applications are offered by the third confirmed participant, Renolit.
These innovative design solutions go hand in hand with a wider perspective on speculative future living: the selection is placed into an all-encompassing atmosphere of 360-degree projections by Stefano Boeri Architects, displaying an avant-garde scenery of science fiction-based living that will take visitors to a new reality and will connect artificial and far-fetched concepts to realistic possibilities.
By allowing for such interplay, Space&Interiors will demonstrate the fact that interior solutions go hand in hand with the future of mankind.
As the borders between earth and Mars are fading, so will the future be inseparably linked to the here and now.
As the point of view on our Earth from Mars triggers and questions our conscience, on a similar way, from its planet at The Mall in Porta Nuova Space&Interiors gives Milan Design Week the possibility to think about itself and its direction more than ever.
More than a party, a trade, a fair, much more than plain design, advanced materials, new subjects and shapes, it should now be the moment for Salone to be a platform to question the present, study the future, the possibilities, actions and consequences, and reflect on our relationship with our only (for now) planet.