Superdesign show: big brands build the future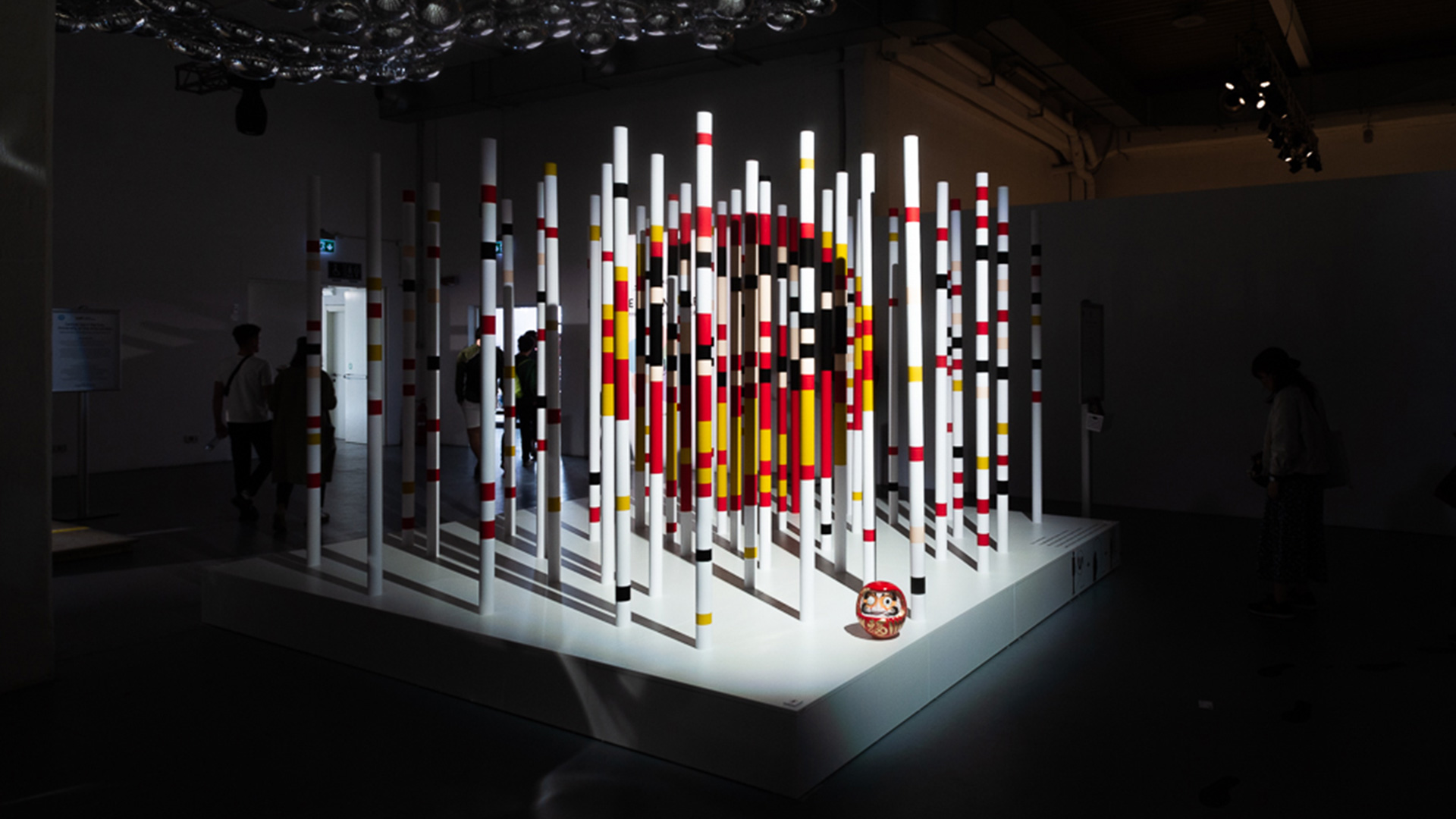 One goal in mind: simplify and make more beautiful, smart, eco- friendly our homes and our cities.
13.000 sq.m of exhibiting spaces, 2 locations, 100.000 visitors and over 2.000 registered journalists just in 2018.
All of this at SUPERSTUDIO, one of the most sought after and visited destinations of the milanese design week, that is reaching its twentieth year and that this year again renovates completely the SUPERDESIGN SHOW event, encoding the latest trends and the most significant proposals, with a whole-year round research.
After launching the original format "less fair, more museum" in the name of quality and excellence, the forthcoming edition of the project by Gisella Borioli with the art director Giulio Cappellini, follows the usual mission ONLY THE BEST with particular attention to the INNOVATION & TRADITION theme.
Tradition, heritage, top-notch handicraft, manual processing, organic materials approach innovation and the most cutting-edge technology with only one goal: simplify and make more beautiful, smart, eco- friendly our homes and our cities.
Apparently, nature and technology, tradition and innovation, may seem antithetical, everything revolves around this contrast-tension which is aesthetic as well.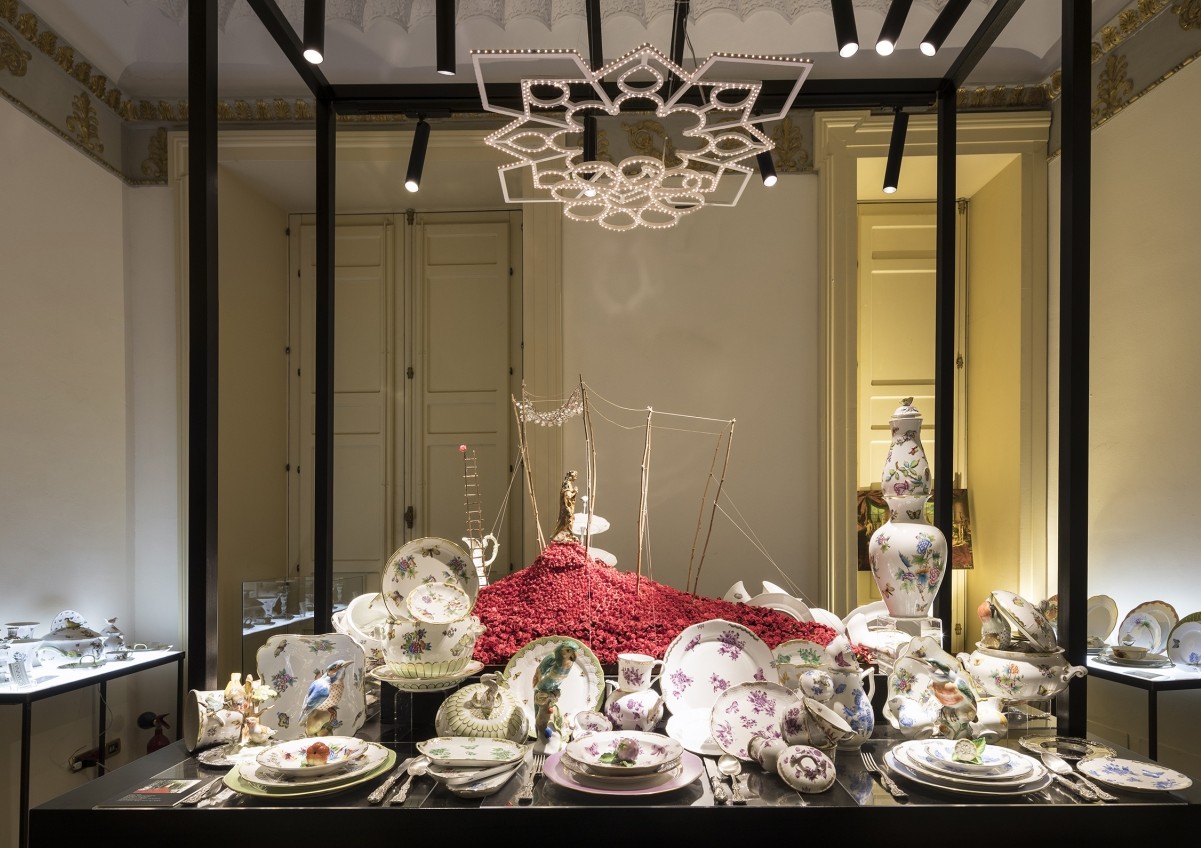 Also the decision to use for Superdesign Show's common parts, two opposite colours, white and black, reflects contrast and at the same time interdependence, as the Yin and Yang philosophy, which is, by no coincidence, evoked by a few exhibitors from the Far East.
At Superstudio Più, in the Central pavilion, an entirely white and black path resembles a city street with a large central square and arcade with a row of elegant "boutiques".
All around, independent buildings, national pavilions, installations, theme exhibitions, emotional lighting, contaminations with art and fashion.
Furniture but also automotive, intangible art exhibitions, 3D softwares, textiles, sophisticated "hotellerie", outdoor.
Big brands build the future
Eyes totally fixed to the future for Lexus International that collaborates with the group of visual and media artists Rhizomatiks, well-known worldwide for its performances in great events such as Expo 2015, Rio Olympics 2016, Sónar of Barcelona.
Visitors into the darkness will have the opportunity to experience a fantastic and exciting lighting spectacle created to plunge the spectators into the Japanese brand's vision on the future of mobility.
At the same time the six finalist projects of the seventh edition of Lexus Design Award are presented, a project that aims to promote and support the new generations of creatives, with an awards ceremony on Monday 8 April in the presence of a jury of international experts and designers, including Paola Antonelli, Senior Curator of the Department of Architecture and Design at the MoMA in New York.
The Korean LG Electronics presents the world's first rollable OLED television. With outstanding variable form design and unequalled picture and sound quality, it gives viewers access to myriad possibilities to design the perfect space.
In the "Redefining Space" exhibition, visitors will have the opportunity to experience the reinvented way we "watch", in a redefined ambient aesthetics and in a space designed by the well-known international studio Foster + Partners.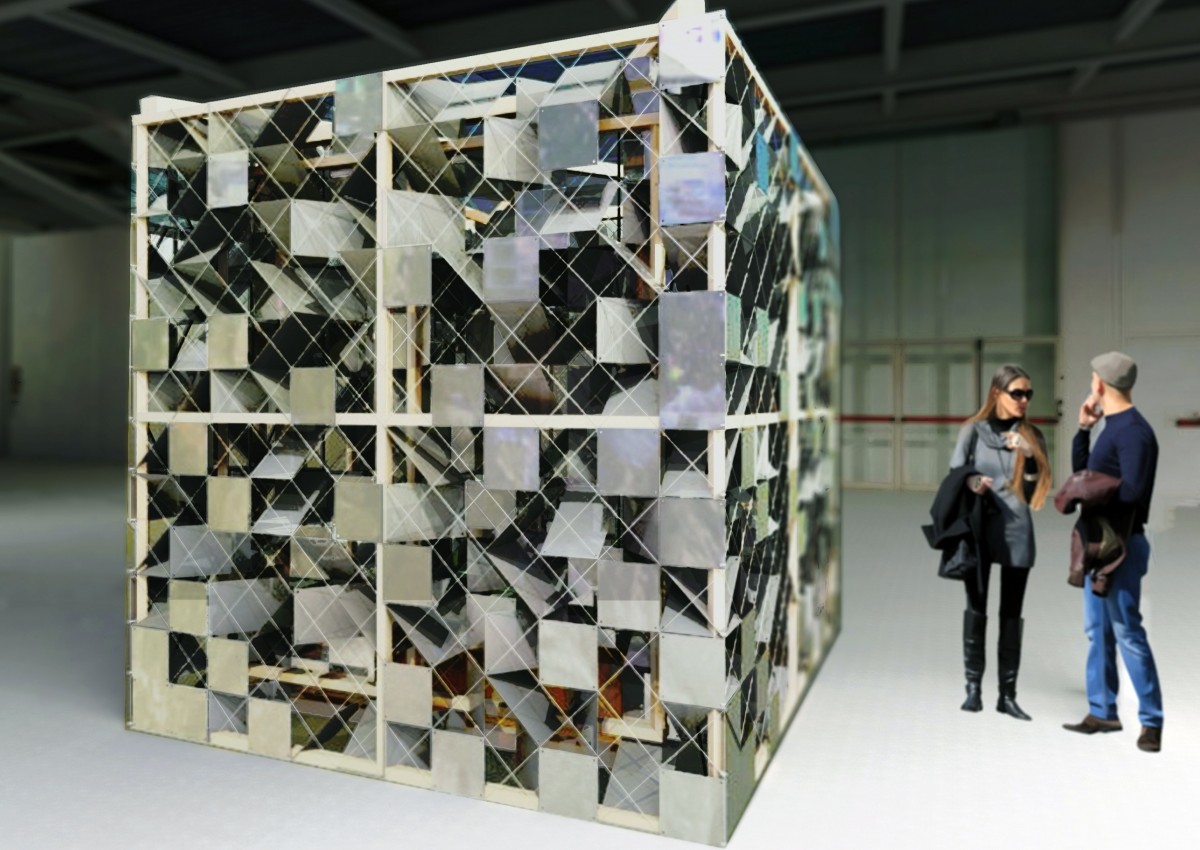 With "Design in the Age of Experience" this year Dassault Systèmes, leading 3D design software company, reveals how pioneering innovations can drive change in our cities and daily endeavours, the way we move and use energy, to create a more sustainable, resilient and regenerative world.
Thanks to the collaboration with the Morphosis, a renowned global architecture firm, and the award-winning founder Thom Mayne (in the service of president Obama from 2009 to 2016) and architects Kerenza Harris and Eric Meyer, Dassault Systèmes shows how design thinking can be applied to real-world issues facing urban environments today.
Super hotel
This year Giulio Cappellini launches the special project SUPERHOTEL, an international and yet deeply
Italian hotel that mixes specially-made top handicraft and industrial products.
A restaurant with different areas describes the world's cuisines, whereas various types of suites, a large lounge and a gym complete the project. Technology and products intersect one another in a totally natural and contemporary way.
The ideal and personalized hotel consists of top names of Italian design, brands and architects who sign the best production.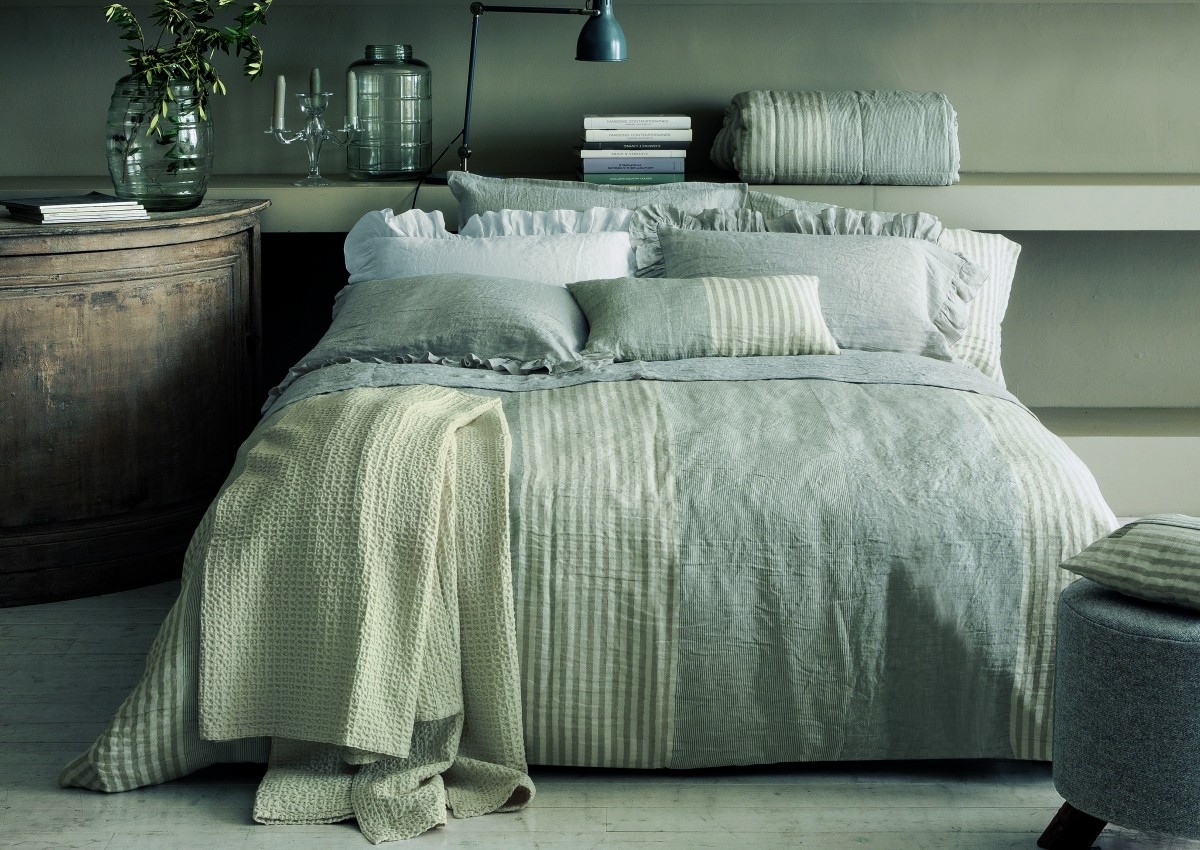 The following partecipate to SUPERHOTEL:
Boffi, Caimi Brevetti, Cappellini, cc-tapis, De Padova, Driade, Fazzini, Flaminia, Icone Luce, La Perla Home Collection by Fazzini, LG OLED TV, MDF Italia, Megius, Poltrona Frau, Sicis, Technogym. With Ronan & Erwan Bouroullec, Antonio Citterio, Tom Dixon, Gillo Dorfles, Shiro Kuramata, Piero Lissoni, Vico Magistretti, Jean-Marie Massaud, Alessandro Mendini, Jasper Morrison, Paola Navone, Nendo, Neri & Hu, Patrick Norguet, Fabio Novembre, Gio Ponti, Philippe Starck, Omi Tahara, Leonardo Talarico, Patricia Urquiola, Marcel Wanders, Norbert Wangen and others…
Innovative materials and smart cities
Material ConneXion Italia, network dedicated to materials, new technologies, design and sustainability reconfirms its presence at Superdesign Show with three different projects: Smart City, Materials Village and the special project "The Beautiful Side of Design".
The event-exhibition "Smart City: People, Technology & Materials", curated by Architect Giulio Ceppi, moves to Superstudio 13 spaces, via Forcella 13/via Bugatti 9, and opens on 13th March, during Digital Week, and will continue until 14th April, last day of Design Week.
The exhibition, marked by a rich schedule of workshops, conferences and debates, has the "Latin way to smart city" as guideline, based on the analysis of changes that involve our daily living and the use of technology as a tool of symbiosis and empathy.
Materials Village, 6th edition, located in the Art Garden and in the Art Square of Superstudio Più, hosts companies with design and technological proposals in terms of aesthetics, sustainability and circular economy.

Expressive installation by 3M in collaboration with Matteo Thun & Partners for Materials Village: "A Pinnacle of Reflections" is a tower where visitors will be invited to step into a kaleidoscopic colorful experience, inspired by the rare blue morphic butterfly, representing transformation and innovation.
The third project presented by Material ConneXion Italia at Superstudio Più is "MATERICA The Beautiful Side of Design", originating from the collaboration with Marie Claire Maison.
Still in the field of innovative material research, Gobbetto astonishes us with an architectural project by Giulio Cappellini, made by majestic portals that mark a path and whose company's colours and textures become protagonists.
Finsa arrives at Superstudio with an exposition entitled "Astral Bodies", born from the concept of Enorme Studio and the work by Vitamin-Arte creative studio.
MDF boards covered with the most exuberant colours, different textures and finishes, become "meteorites" that generate admiration and curiosity, where Fibracolor innovative wood fibre board is protagonist of the exhibition.
JAB Anstoetz, important German textile company born in 1946, presents Climatex, revolutionary, recyclable and sustainable textiles, that balance temperatures and regulate moisture.
PNA, with "#stoneisbetter" exhibition created by Remigio Architects, illustrates the "Pietra Naturale Autentica" (Authentic Natural Stone) through installation whose charm and strength of nature emerge in a turnover of white marble and cambrian black, that create with a play of optical illusions, almost a temporary space portal.
National and transnational pavilions
Korea Craft & Design Foundation (KCDF) bases its project, called "Monochrome Monologue" and promoted by the Korean government, on the concept of sentimentalism.
Entering the white and black space, the beauty of emptiness is the first to appear, enriched by the presence of objects and handmade works created by 23 national artists.
With a linear and clean setup by the renowned art director Kuho Jung, executive director of Seoul Fashion Week, the group exhibition wants to demonstrate the unification and integration of the arts.
Indonesian Contemporary Art and Design by Artura is back at Superstudio, the first and only annual exhibition that unites Indonesia's top creators to promote their local wisdom and handicraft skill under a contemporary context.
In the "Essential Jakarta" exhibition, supported by the Jakarta Capital City Government, every area of the petals of Kembang Goyang ("dancing flower") is an interactive universe to get to know the dynamic and vibrant culture of Betawi native inhabitants.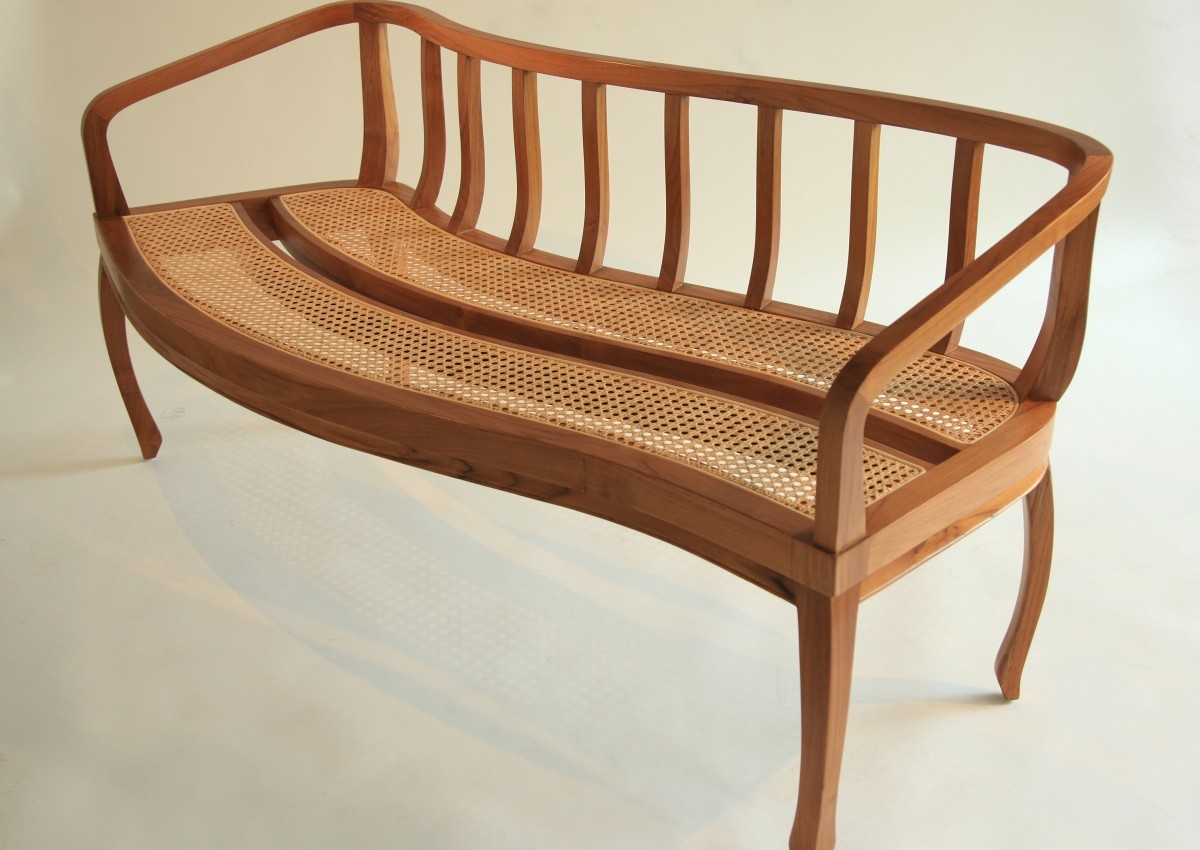 WORTH Partnership Project, an initiative financed by COSME programme of the European Union, presents 24 innovative and shocking products, born from the group work of young creatives from different countries of European Union.
WORTH, through the creation of transnational collaborations between designers and SMEs, supports a total 150 partnerships during a 4 years project, introducing projects that range from the world of design, to fashion, to furniture for the house.
Contaminations between art and design
Celebrating 20 years of design, the Danish brand Normann Copenhagen presents furniture and lighting for private and professional spaces.
The exhibition shows the wide range of products, besides highlighting the new special collection created at the intersection between art and design.
In a playful meeting between two worlds, ten international artists have worked together to convey their artistic practice in objects that implement art into the practice of everyday life.
On the other hand, "Unreal but real" is the exhibition to see only through your smartphone or tablet.
The immaterial Toys by Flavio Lucchini, large sculptures of overlapped cubes like gigantic colourful toys, punctuate the whole path of Superdesign Show.
Sculptures are photographed with the inevitable smartphone and are immortalized forever, but in reality they don't exist as the space remains empty: they are born small real maquettes designed by the artist but they transform themselves into unreal monuments through the technology of Sense – immaterial Reality.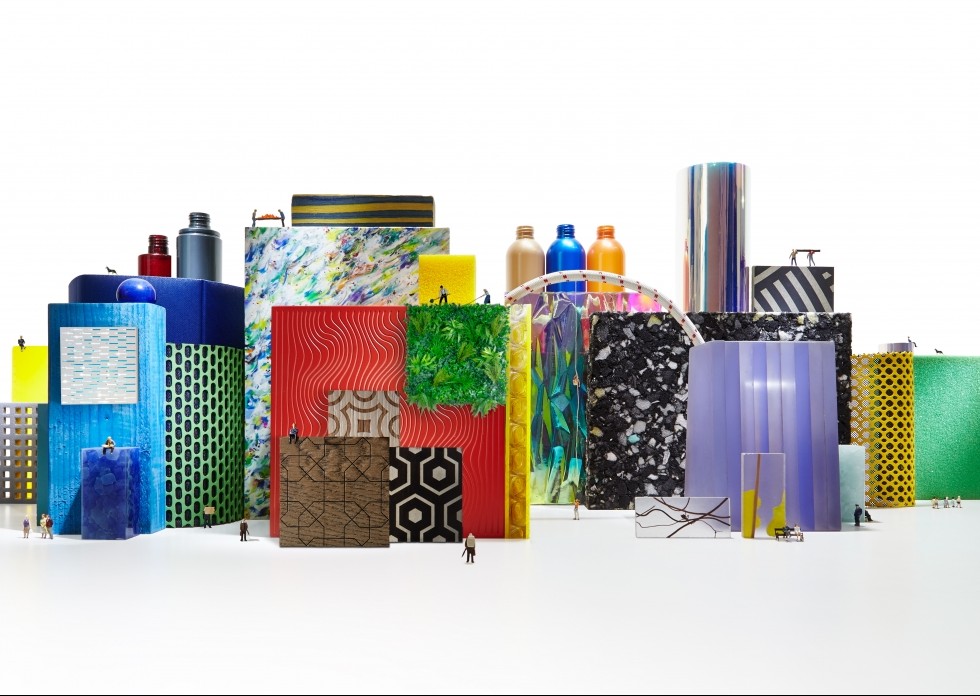 With the "Modernism" exhibition the Ukrainian community Prostir86 arrives, made of talents and new creative brands to bring out the typical simplicity and energy of modernism combined to experimentations in materials and techniques.
Japan loves superstudio
INAX, the centennial Japanese brand, which manufactures innovative sanitary ware and artistic tiles, well-known for its sophisticated designs and advanced technology, will reveal its new identity for the first time.
In "The Rituals of Water" exhibition, the iconic brand, part of LIXIL group, shows a preview of its new line of bathrooms from Japan (led by Paul Flowers and Yasuhiro Shirai) and products, such as wash basins, faucets and decorative tiles as well as a range of ceramics, including an elegant toilet from the Meiji era of the end of nineteenth century.
Metal is the common thread of the product design presented by Yokohama Makers Village that, open to experimentation, offers an innovative collection of design objects inspired by a more sustainable lifestyle that reproduce the "strength" and the functions of the different natural elements thanks to a parametric design.
To celebrate the tenth anniversary of its founding the ABLE Design Award arrives with its final selection at Superdesign with a space setup designed by three Japanese and two European universities (University of Tokyo, Kyoto University of Art and Design, Tama Art University, Politecnico di Milano, Central Saint Martins – University of the Arts London) under the theme of "laugh", as a symbol of happiness.
Tokyo Creative 30 is the exhibition that expresses Tokyo contemporary design through products characterised by the most recent skills of Japanese design in various areas such as furniture, fashion, food, design and technology.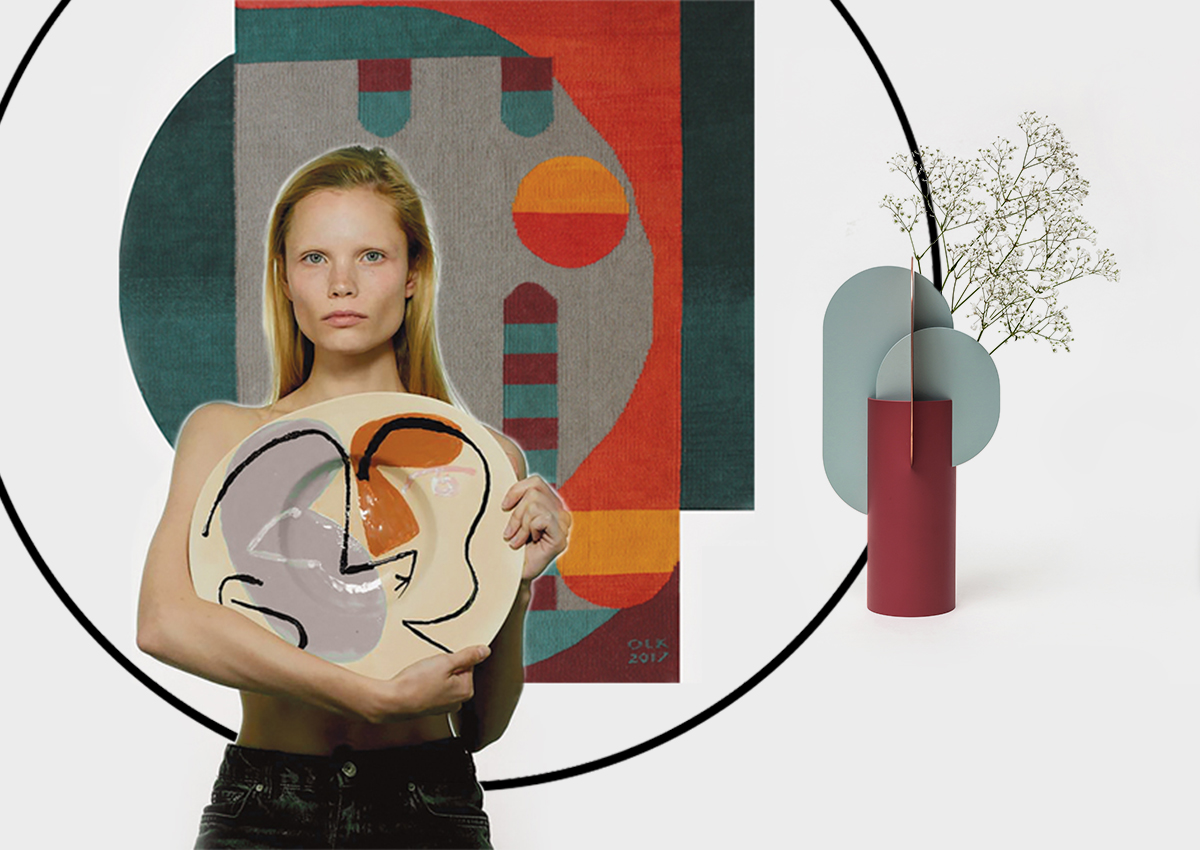 The Koizumiya brand develops products that follow the concept of "Kaion" the metal sound conveying pleasurable sensations and harmony.
In the installation, visitors can experiment a new concept of space never been seen before, a musical instrument to be played.
Leader in the field of design furniture for contract, ADAL, presents a preview of the new collection totally inspired by the natural environment both in the forms (waterfalls, caves, mountains…) and in the materials (igusa, wood, steel…) in a space where the visitor, thanks to colours, sounds and lights, is surrounded in a real "into nature" experience.
Budbrand is back with a project thought for the next generation of Japanese talents of design, whose 2019 theme is connected to "journey" and to design objects connected to this theme that bring joy no matter the circumstances, destinations, time.
Rediscovering the scientifically-proven benefits that wood brings to our lives with Sumitomo Forestry Group.
Through an interactive and captivating installation for the public, the centuries-old Japanese company, leader in the wood production, presents its versatile and sustainable solutions of design.
On the other hand "Take a seat" is the project conceived by Asian Studies Group in collaboration with Superstudio (for the "design" section of the sixth edition of the Switch on Your Creativity format) at Superdesign Show.
A project addressing young designers coming from Osaka prefecture with the support of the Italian Institute of Culture of the city.
A thought, a challenge, an invitation to reflect on an archetype of decor, expression of different functions and cultures, led to a selection, among various projects left anonymous, of the proposals by three Japanese designers that revealed to be three women of three different generations.
Akino lida (in collaboration with Koji Saki, Eko Yasuno) with his primordial chair made of bamboo trunks, Mayumi Kuwayama with her conceptual chair of intersected vegetable "veins", and the curvilinear objects-holder chair by the student Luna Naito.
And more…
It flies over a two-century span, the spectacular table by architect Ulderico Lepreri, who places with ARTINTAVOLA project reminiscences of his native Sicily in an international table context.
From the Herend porcelain, used by the Habsburgs, to the Schiavon silverware, to the real Bohemian Moser crystals to the Sicilian ceramics by Bartes up to the steel objects by Elleffe Design.
Only the two heads of the table have a conventional "mise en place", as for the rest plates, glasses, silverware are randomly arranged on plexiglass plates by Tuai.
Or, hanging from a canopy, they seem to fly under Fabrizio Lupo's lighting.
Moora Mobília Brasileira shows diversity, quality and technology of Brazilian furniture by presenting a collection of linear and essential chairs and armchairs by top national designers devoted to comfort, sustainability and research of materials.
Poetic lights by Miss Solar Light created by Annet van Egmond arrive at Superstudio, presenting a revolutionary portable lamp with a simple and essential design that combines sustainability and technology, thanks to recyclable materials and use of renewable energy.
Original materials, from natural-based acetate to beta-titanium, all "Made in Italy" and "Made in Japan" manufacture, Zeiss lenses: features at the basis of the success of the luxury brand Delirious Eyewear created in 2012 by Marco Lanero and hosted again this year for its excellence at Superdesign Show.
Super design Show 2019 Exhibitors
At Superstudio Più:
Able Design Award, Adal, Artintavola, Boffi, Budbrand, Caimi Brevetti, Cappellini, cc-tapis, Climatex, Dassault Systèmes, De Padova, Delirious Eyewear, Driade, Fazzini, Finsa, Flaminia, Gobbetto, Icone Luce, Inax, Jakarta Capital City Government and Indonesia Contemporary Art and Design, Koizumiya, Korea Craft & Design Foundation, La Perla Home Collection by Fazzini, Lexus International, LG Electronics, LG OLED TV, Materials Village by Material ConneXion Italia, MDF Italia, Megius, Miss Solar Light, Moora Mobília Brasileira, Normann Copenhagen, PNA Pietra Naturale Autentica, Poltrona Frau, Prostir86, Sicis, Sumitomo Forestry Group, Superhotel by Giulio Cappellini, Technogym, Tokyo Creative 30, Worth Partnership Project, Yokohama Makers Village.
Special projects
"A Pinnacle of Reflections" by Matteo Thun & Partners for 3M and Materials Village
"Unreal but real" by Flavio Lucchini and Sense – immaterial Reality
"Take a Seat" by Italian Cultural Institute of Osaka, Superstudio and Asian Studies Group, Homage to Mendini.
At Superstudio 13
Smart City 2019 by Material ConneXion Italia.
PARTNERS
LG OLED TV, MOGI Caffè.
MEDIA PARTNERS
90+10, Abitare, ADD Awards, Architonic, Artribune, Billboard Italia, Design42Day, DesignWanted, Domus, Exibart, Fuorisalone.it, Icon Design, Interni, Living, Luce, Luxos, Modem, My Art Guides, Pambianco Design, Platform, Spotify, WU.
The Superstudio music playlist by Billboard Italia is available on Spotify here:
Superstudio Più – via Tortona 27, Milan Superstudio 13 – via Forcella 13/via Bugatti 9, Milan
VIP Preview (Very Important Professionals) 7th April 2019, 5pm-8pm (by invitation only) Press Preview 8th April 2019, 10am-8pm (press only)

9th -13th April 2019, 10am-9pm

14th April 2019, 10am-6pm