Swing is a circular space divider with a touch of movement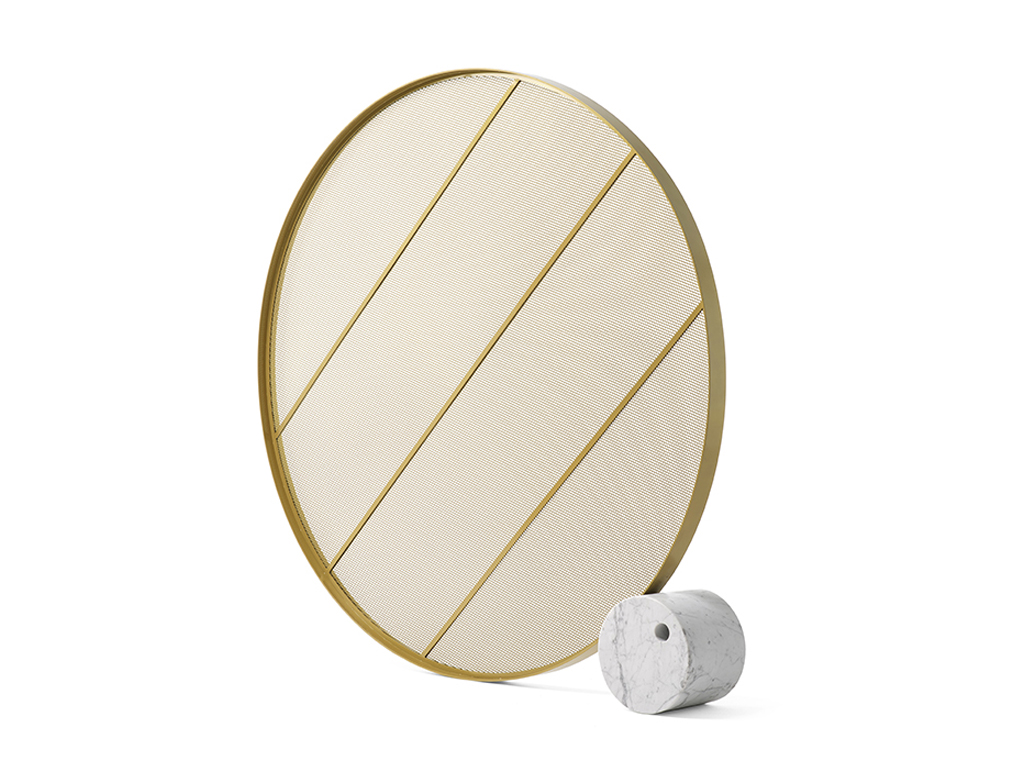 Swing is a space divider designed for Mogg by Italian designer Alessandro Di Prisco.
It is composed of two circular parts tangential to each other, a circle made of expanded metal panels painted with a gold or black finish is stuck to a cylindrical stone base.
The base has a hole that makes it easier to grip, it's available in three variants, Carrara, Marquina, and concrete.

Its shape allows the ninety-degree rotation of the divider, this movement quickly lets to cover, separate or divide the surrounding space.