Prodigious glassworks at The Venice Glass Week 2019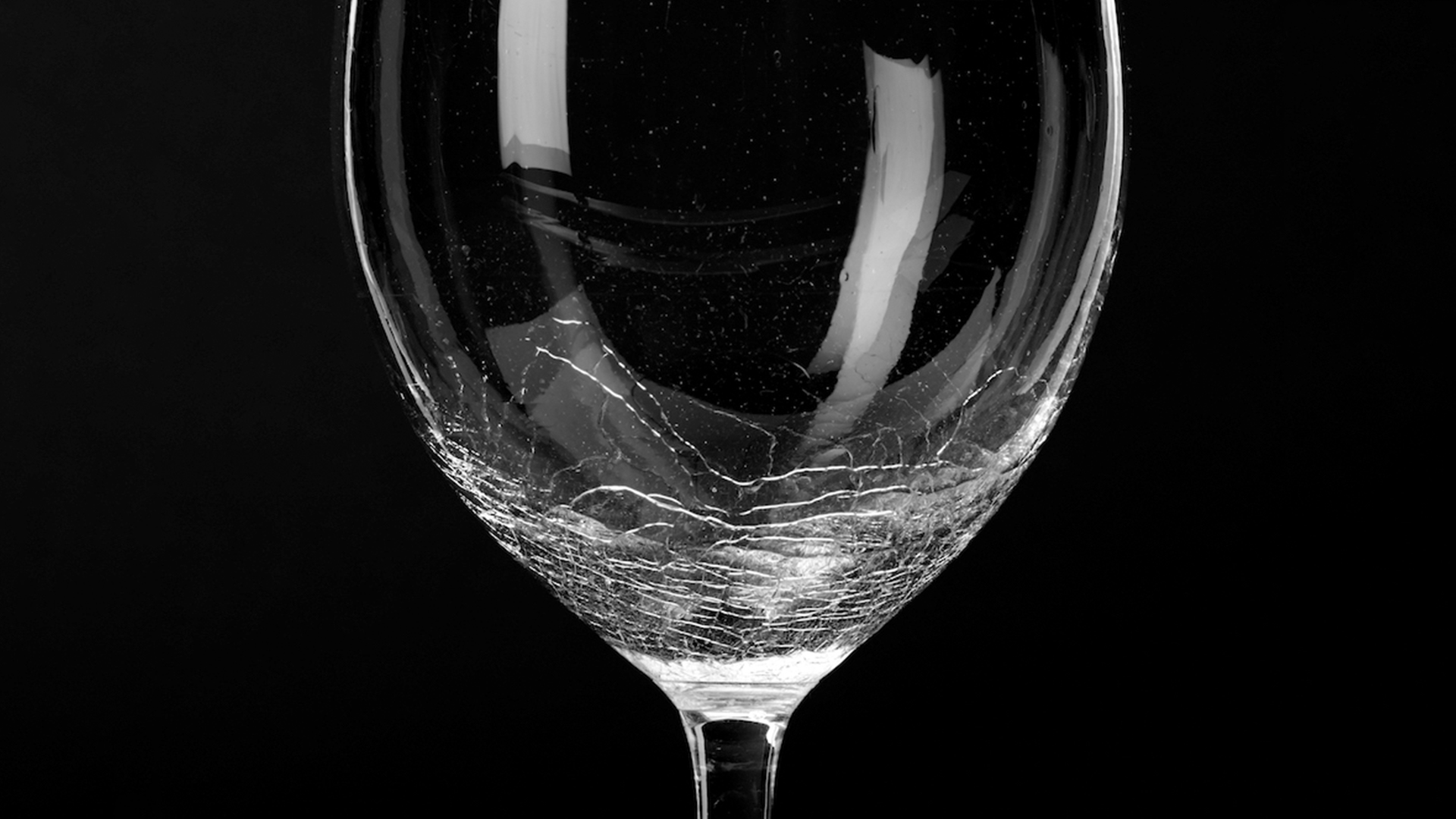 Lara Luetke and Silvia Finiels' incredibly artworks shown at The Venice Glass Week 2019 merge the glass tradition with impactful and modern aesthetics.
With more than 150 participants designing and creating their concepts all year long, The Venice Glass Week is the international festival about glass art. More than 70.000 visitors go around Venice, Murano, and Mestre to visit exhibitions, join workshops and guided tours.
Particularly, 2019 edition hosted special artists who emerged among all the others, for the exceptional realization of their work, but also for the concept at the basis of it.
Lara Luetke and her project developed a critical examination of perfectionism in mass production.
The wine glass series "Imperfections" opposes the perfectionism of mass production and specifically, it criticizes the sorting mechanisms: the smallest flaw on an object surface leads to its direct devaluation. Thus, a completely functional product gets thrown away as production rejects. "Imperfections" takes mistakes as an inspiration and where normally a tiny glass bubble leads to production waste, here the artists use mistakes as the basis of an interesting design.
This work shows the absurdity by which we sort out products and declare them as waste. At the same time it deals with errors and their aesthetics, playfully it messes with the viewer's sense of error-tolerance.
Lara Luetke studied product design at the Bauhaus University in Weimar. Besides her studies, she has founded her own label and since then produces handmade design objects under the name "Lara Luetke-Design". In her artistic works, she deals with social problems and focuses on a critique of consumerism. During her semester abroad in Israel at the Bezalel Academy of Arts and Design, she discovered glass blowing.
Nowadays products are mostly manufactured where they can be produced for the lowest price, in the largest quantities possible, and on high-speed machinery. Regardless of the amounts of resources that are wasted thoughtlessly, only the absolute perfect object finds its way into our retail shelves.
The smallest flaw on the surface of a piece leads to its direct devaluation and a completely functional object gets thrown away as production rejects. Objects are sorted out, only because they don't fit in the neat system of aesthetics of these days' society. The demand for flawless perfection goes as far as that yearly, and masses of high-quality food items do not even reach our tables, but are thrown out because of their shape.
Lara Luetke decided to narrow down the field to one specific object, which is taking the role of a placeholder and stand for all other product ranges that are as well influenced by the perfectionism of production.
Her work focuses on the wine glass, an object that is both, symbolical and emotionally charged and that frequently appears in the context of perfection or at least is associated with it.
To approach this topic, she focused on all kinds of mistakes that happen in the process of glass making and along with different catalogs of glass manufactures, showing the system of sorting out objects in the manufacturing process, she created a system that divides the different mistakes into categories. This system became the basis of her design process.
Moreover, Lara performed experiments to understand the impact of the mistake and to test how far she could go with one mistake until it starts to affect the function of the object.
Imperfections is therefore not only a wine glass series but a display of a long process, a big range of glass pieces that show the different possibilities of mistakes, how each is unique and can differ in their shape and impact.
With her glass series, the artist would love to show the beauty of mistakes and at the same time increase tolerance of them again, trying to avoid declaring them as waste.
Exhibition "Imperfections" by Lara Luetke at The Venice Glass Week 2019 took place at The Venice Glass Week Hub.
Silvia Finiels, Born in Paris, but living in Venice since 1987, is the founder of Aventurina Design. She discovered glass works by artists and designers from the '60s and fell in love with them, starting to mold their works in new shapes and bringing the glass to a second life. Each lamp is a unique piece and respects the style, consistency, and personality of artists such as Vistosi, Sottsass, Memphis, Peter Shire, Ferro, Seguso, Barbini, Cenedese, and others, where beauty and tradition merge, in a strong visual impact and a new modern and powerful aesthetic.
Her lamps are unique sculptures, with extraordinary colors giving particular expression to light and its nuances. They are "born from creative research, elements, matter, and colors. I'm looking for a balance between glass and light, and for each lamp I create, I use a different style", said Silvia Finiels.
She only looks for elements made with extraordinary colors, composed of "rare dirt": cobalt, uranium, but also gold, silver, copper or arsenic and lead. Aventurine and opaline too contribute to the magical aura of these lamps, alexandrite, seawater and ruby ​​alternate delicately to convey elegance and strength.
Exceptional and refined glasses are rediscovered thanks to the work of Silvia Finiels, designer and creator of these lamps, built starting from pieces and elements found after careful research, then re-worked and finally used in new forms and creations.
Silvia Finiels Collection is located in her gallery in Venice, in the historic district of San Polo, Calle Seconda dei Saoneri 2694, and in her Murano studio, where she works and creates new compositions with authentic period pieces or made nowadays by the most famous Murano Masters, with the same great quality and beauty signed Murano.
Two were the exhibitions by Silvia Finiels at The Venice Glass Week:
Circus: Glass Acrobatics at Porte Italia Interiors, San Samuele Showroom. Circus is part of the creative universe in which great Masters of glass and designers of Murano have expressed themselves. Matter, materials, colors, forms, all in glass have been used to give these funny, mutant colorful personages, an image all their own, the imprinting of the Artist. CIRCUS speaks of Glass and about FANTASY. It tells about a desire to mix, mingle, play with all the elements and to recompose within a group, a presence, the soul.
Reinvented Glass (Mechanics of Beauty) at Porte Italia Interiors, Santo Stefano Showroom. This exhibition focused on resizing to build a new balance. It is a search for matter and density, where color combinations bring to a new birth through transparency.