DAY #4: Ventura Projects' eye for design was awarded today with two Milano Design Awards!
A daily blog featuring events, exhibitions and personal impressions about the Milan Design Week 2018
The city is buzzing!
I'm having such a great time seeing mind blowing shows, hearing new ideas and concepts.
Ventura Projects' eye for design was awarded today with not only one but two Milano Design Awards!!!
I'm over the moon to tell you that Surface together with the Rockwell Group and 2×4 won the 'best engagement' award for The Diner.
And the 'Giants with Dwarf' exhibition of Stephan Hürlemann and horgenglarus was good for the 'unicorn' award.
Congrats to all – I couldn't be more proud!
Some of the most wonderful and refreshing projects can be found at Ventura Future, like Philipp Aduatz and Incremental3D who developed a new technique to 3D print with concrete.
And REM Atelier, a collaboration between a designer and an artist who make amazing crossovers between design and art.
Speaking of art, yesterday I gave a special tour to the Philadelphia Museum of Art, a group that was amazed to see how the exhibitors at Ventura Future show their work in the FuturDome, a location full of art history.
The evening got very exciting.
A jury of eight, consisting of Elena Braghieri, Blogger and photographer, Paola Carimati, Journalist, Marco Ferreri, Designer, Constance Gennari, Blogger The Socialite Family, Irene Kronenberg and Alon Baranowitz, Architects B+K Architecture, Luca Nichetto, Designer, Angela Rui, Design Critic and curator and Paolo Ulian, Designer, awarded the best exhibitions at Ventura Future with the FuturDome Award.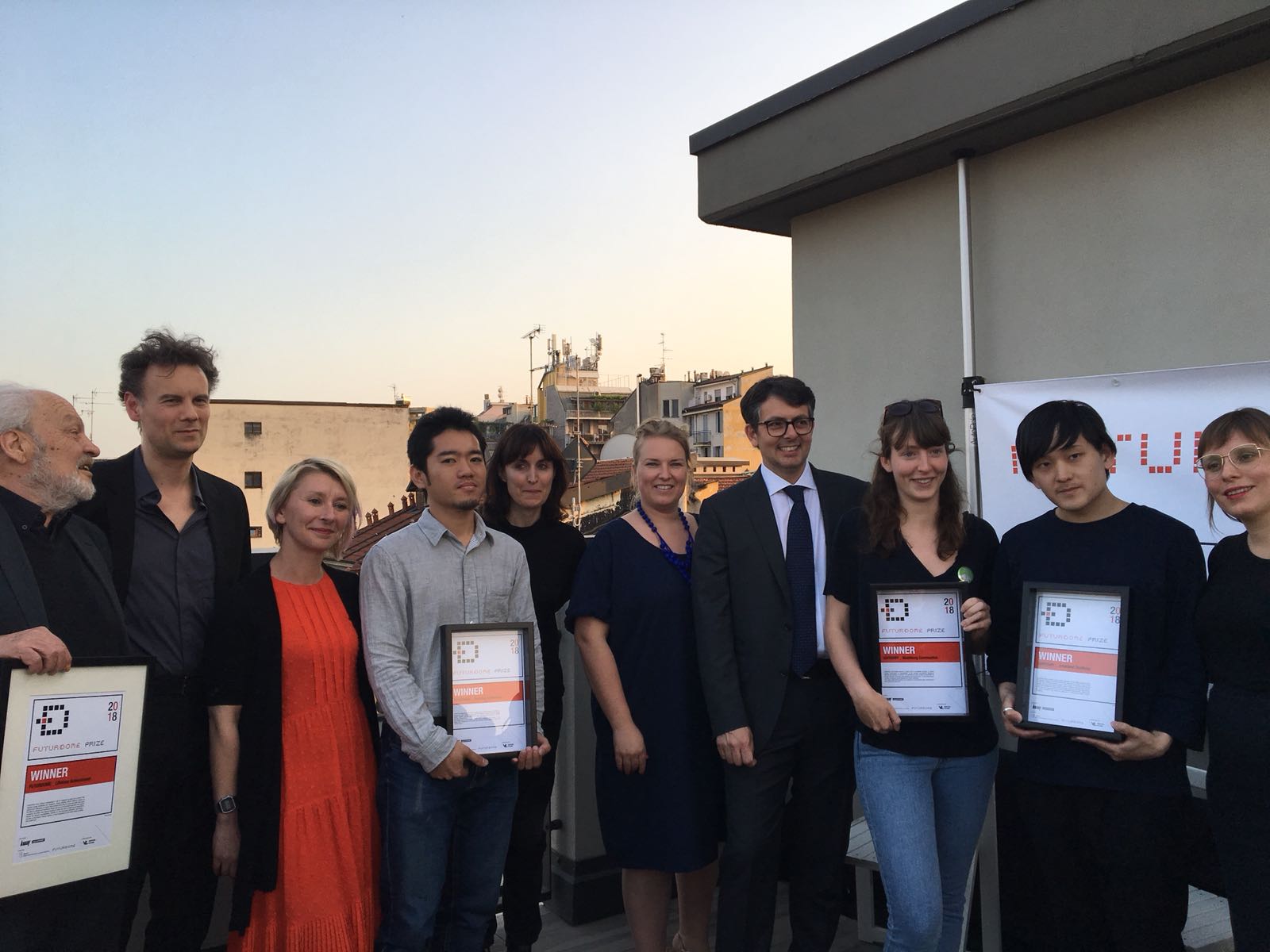 And the winners of the different categories are…*drumroll*…:
Stabilising communities: Nienke Helder
Emotional synthesis: Yoya Kobayashi
Enduring ambiances: Kodai Iwamoto
Lifetime achievement: Gianni Pettena
Some dancing at the exclusive event of Ceasarstone in collaboration with Snarkitecture finished of the day… And what a day!!
A domani!
[ Read DAY #3 ]
For more information visit the official website of Ventura Projects
Instagram: venturaprojects
Facebook: @VenturaProjects
#venturafuture #vc18 #venturacentrale