A cabinet made with materials that age beautifully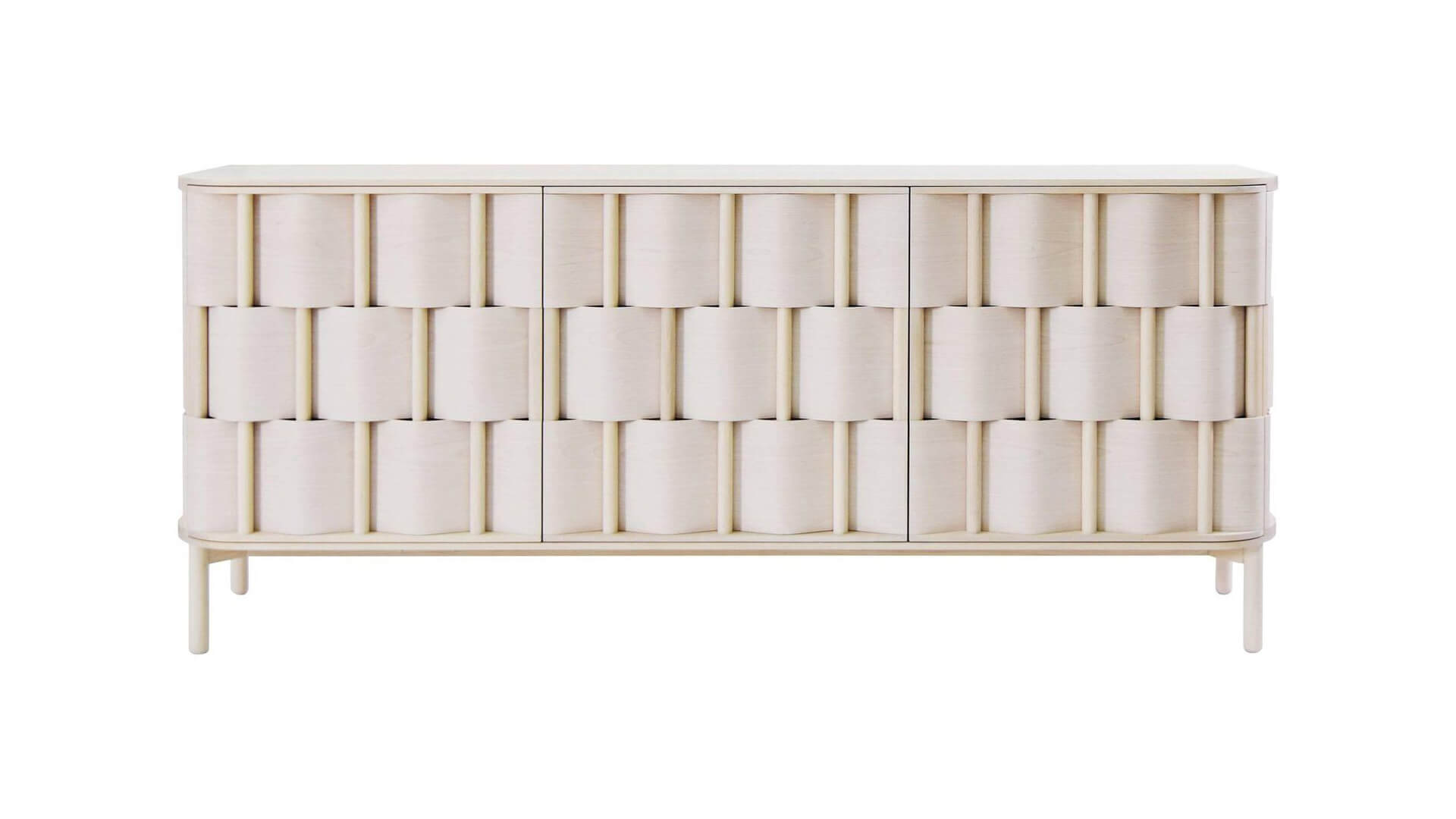 In Gotland, where designers are based, peace and inspiration are combined with a close relationship with manufacturing companies.
Inspired by the most common kind of wood and weed weaving, the Weave cabinet – by Ringvide – represents an enlarged version of the technique of weaving something soft around a more stable structure.
The top and bottom plane of the cabinet is held together by sticks kept together like a Windsor chair.
The weave covers the insides and serves as decoration.
The cabinet is made in three standard sizes as well as custom sizes.
About Ringvide
Ringvide is a Swedish company based on the island of Gotland started by designer Lukas Dahlén together with his wife Leila Abd Alwaheb.
Lukas has worked as a product designer and architect for several years and received his training and degree at the University College of Arts and Crafts, Konstfack in Stockholm.
"Our goal is to create products with high integrity and an expressive visual language that lean against a combination of traditional craftsmanship and new technologies.
From an ecological perspective a long lasting product is the most durable product. Therefore our aim is to create products of high material, functional and aesthetic quality. We want to use materials that age beautifully with the hope that our products will live for generations." is stated in their bio.
Ringvide designs and produces furniture and products for home and office use.